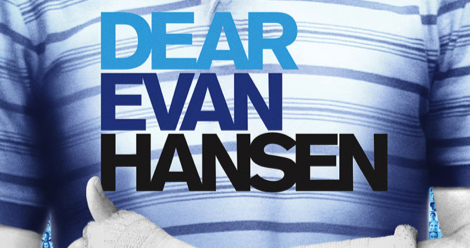 Lists
5 YA Books to Read If You Love Dear Evan Hansen
This content contains affiliate links. When you buy through these links, we may earn an affiliate commission.
When I first heard about the musical Dear Evan Hansen, I wasn't quite sure what to think. Bullying, depression, and suicide aren't new topics to musical fans (Spring Awakening comes to mind, for one) but I hadn't had any idea just how deeply Dear Evan Hansen would dive in and face them, unabashedly, unashamed. It's essentially a YA novel in musical form, and Evan's awkward nature and need for someone, anyone to understand him has struck a chord with listeners of all ages, myself included. Audiences seem to agree, as it won Best Musical at the 2017 Tony Awards!
But if–like me–you're without tickets and feeling a little bit bereft, there are more than a few YA novels with the same indomitable spirit of Dear Evan Hansen. Whether you're reading this at the end of May or early June, or some other picture-perfect afternoon, these five books are sure to stay with you for forever.
Eliza and Her Monsters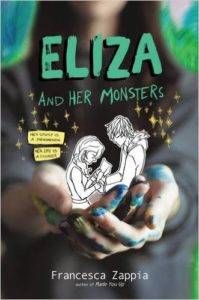 by Francesca Zappia (Greenwillow Books)
Eliza Mirk isn't the kind of person you notice right away, but her quiet nature and shyness mask her identity as the creator of hit webcomic Monstrous Sea. When her secret is threatened, Eliza's life is turned upside down, and she struggles with how to manage everything, including her anxiety.
It was easy for me to see parallels between Eliza and Evan as I read this book—both characters have rich imaginations and inner worlds, but don't quite know how to express themselves in person. They make some decisions out of fear, and learn to trust and rely on other people to be there for them in the end.
History Is All You Left Me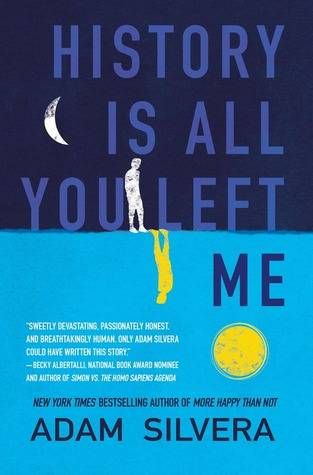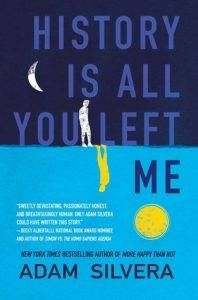 by Adam Silvera (Soho Teen)
Secrets populate the pages of Silvera's second novel, about a boy who is dealing with the heartbreak and fallout of the death of his first love. Griffin's pain speaks through every page as he recounts how he and Theo fell in love, and how he's trying to move forward with the help of their mutual friend Jackson.
One of the most heartwrenching songs in Dear Evan Hansen is "For Forever"–Evan sings about the friendship he wishes he could have had with Connor and his own hopes for the future. I can imagine Griffin feeling much the same as he revisited his memories and tried to piece together how it went wrong and who he and Theo really were to each other.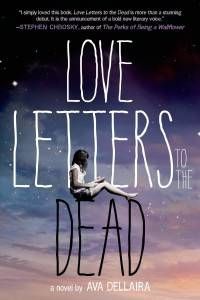 Love Letters to the Dead by Ava Dellaira (Farrar, Straus & Giroux)
It's the death of her sister May that gets Laurel writing letters, specifically letters to the dead. She starts with Kurt Cobain, because May loved him, following that up with a message to Janis Joplin, Amy Winehouse, and a few others who, like May, died young. But it's in these letters that Laurel begins to work through her grief and pain over losing May, and the path forward that she needs.
The crux of Dear Evan Hansen is a series of emails between Evan and Connor, messages that lead everyone to believe that Evan and Connor were close friends, and which lead to some unexpected consequences for Evan. Like Laurel's letters, Evan's emails start out as an assignment and become a touchstone for him, as well as Connor's own family.
Saints and Misfits
by S.K. Ali (Simon & Schuster, June 13)
Janna Yusuf knows that she shatters expectations. Her love of photography, books, and graphic novels isn't always the easiest thing to explain to her family or their friends, but Janna's just fine being exactly who she is, hijab very much included. But when dark secrets and the possibility of romance start to complicate her life, it's going to take a little more to sail her way through.
There's an undeniable wit to Janna's voice that reminded me a lot of Evan, and vice versa. Both characters are whip-smart but don't always know how to show it, and their inner dialogues are rich and inviting. The uncertainty they both feel about falling in love is highly relatable and charming, even in the midst of some rather sad moments.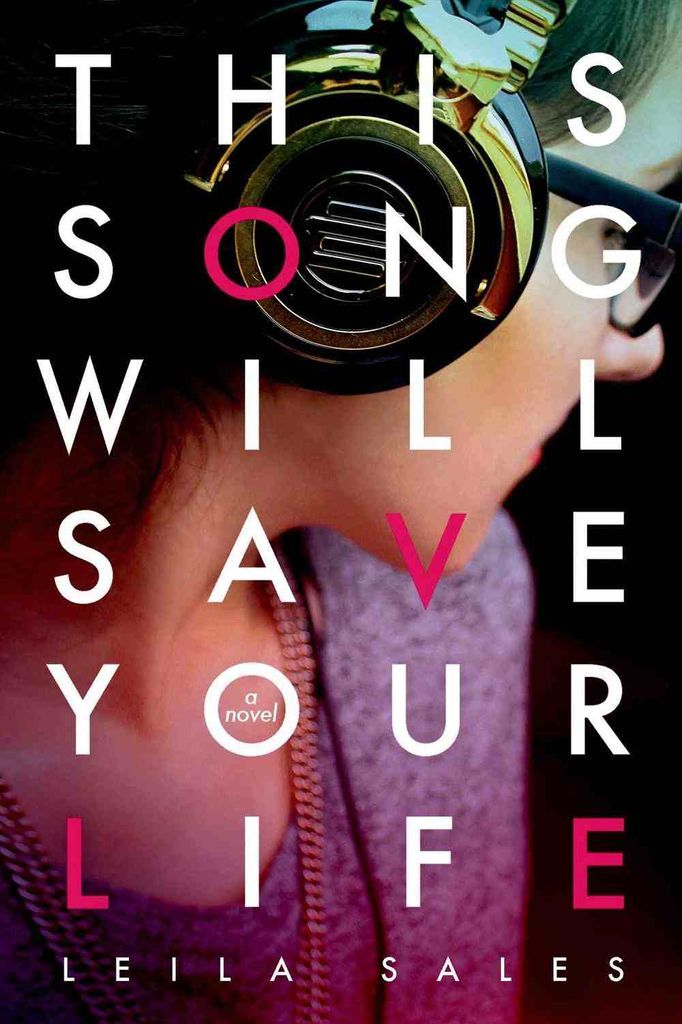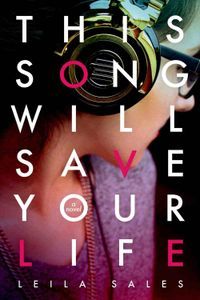 This Song Will Save Your Life by Leila Sales (Farrar, Straus & Giroux)
Elise Dembowski's never really known how to make friends, but it's not like that's her classmates' strong suit either. But when she meets Vicky, Char, and Pippa, and learns she loves to DJ, Elise's life shifts into an adventure she never knew was possible.
Like This Song Will Save Your Life, Dear Evan Hansen's strength lies not only in its main character, but the fantastic ensemble around him. Evan's crush on Zoe, Connor's sister, is cute without feeling cloying. Alana and Jared support Evan and call him out when they need to. Evan's mom Heidi is a rock in his life, even when neither of them can see it. They keep Evan afloat and connected, just as Elise's friends help her to discover who she really is.
Save
Save