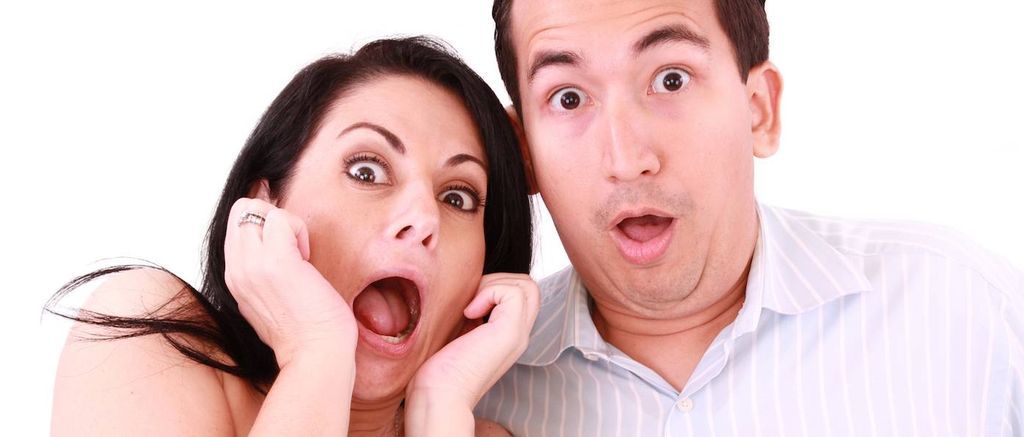 Horror
5 Works of Nonfiction for Horror Fans
This content contains affiliate links. When you buy through these links, we may earn an affiliate commission.
I used to spend a lot of time imagining the kind of research that writers had to in order to make their books more convincing. I thought about the places they visited, the questions they asked, and the books they had to read. Eventually, I stopped wondering and started reading. I don't read a lot of nonfiction, but it turns out that when I do, I'm drawn to the type of stuff that I imagine would be of interest of writers of thrillers and horror novels – disease, dead bodies, and fear. In the spirit of the season, I offer you a list of five of my favorite such reads.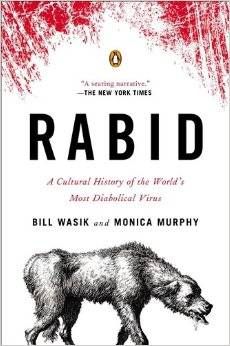 Rabid: A Cultural History of the World's Most Diabolical Disease by Bill Wasik and Monica Murphy
Even in the modern age, rabies is looked upon as some mysteriously dangerous disease that we should all be afraid of. In the early days, though, the mystery was much greater. The disease that we have come to know as rabies served as the basis for many a werewolf or zombie story. The history of this disease crosses paths with big names like Louis Pasteur. It's a disease that has touched every corner and every class, and even now, it causes quite a fright. I listened to the the audio, and I found it to be both engaging and informative.
Blood Work: A Tale of Medicine and Murder in the Scientific Revolution by Holly Tucker
This is a story about the early days of blood transfusions. It is filled with science, intrigue, and scandal. It is a chronicle of experimentation that includes transfusing animal blood into human bodies. It also documents the debates surrounding the way that such experiments conflicted with long-standing medical practices such as bloodletting and firmly-held religious beliefs, including one that held that the soul was housed in the blood. Better yet, it reads like a murder mystery.
Stiff: The Curious Lives of Human Cadavers by Mary Roach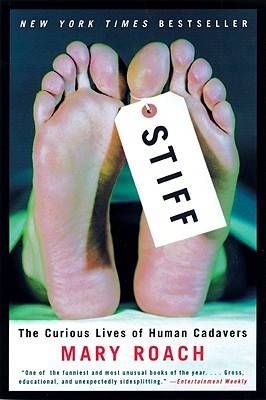 Mary Roach may be one of the best – and by that I mean, the most engaging, interesting, and humorous – nonfiction writers out there. In this book, she dives into the history of cadavers, the lengths people have gone to to get them, and all of the various ways in which they have been used. The history contained within this book overlaps with the others on this list, but it also delves into super-fascinating subjects like early attempts at head transplants. I also listened to this one on audio, and Roach is as good a narrator as she is a writer. You'll find yourself wishing you could sit down with her in a coffee shop and pick her brain for hours.


Death's Acre: Inside the Legendary Forensic Lab the Body Farm Where the Dead Do Tell Tales by William Bass and Jon Jefferson
This book is a little different. It's a memoir by one of the world's leading forensic anthropologists, one who created the first "Body Farm" on a hillside in East Tennessee. This book chronicles the path that led him to creating such a facility. He also describes some of the cases that he has been able to solve because of his work there – and some of the ones that he wasn't able to solve, too. This book is the real story, but much of what he discusses here served as inspiration for the series of novels that he and his writing partner write under the name Jefferson Bass.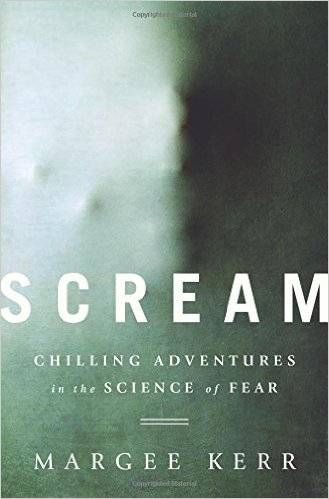 Scream: Chilling Adventures in the Science of Fear by Margee Kerr
This is part memoir, part sociological study of what it is to feel fear and why we feel compelled to search it out. In her efforts to understand, Kerr travels the world in search of the most frightening experiences and shares her experiences for each one. While she still hasn't won me over on the appeal of roller coasters, she had made me want to try my first haunted house (I have tickets for Halloween night). I definitely recommend reading this one in print. The author does her own narration, and her voice doesn't exactly match the subject matter.