Nonfiction
5 Women Writers Who Want You to Go Exploring
This content contains affiliate links. When you buy through these links, we may earn an affiliate commission.
Preface: this is not an article about quitting your job and traveling the world—though I'd totally support that, too.
It's an article about exploration, and the seamless way in which love and curiosity can compel us all to be brave explorers, whether that means hopping on a plane to another country or stepping out into the backyard. What truly matters here, to paraphrase Annie Dillard, is keeping our eyes open.
I often get caught up in thinking that travel must always happen on a big scale. When I need to be reminded of the discoveries that can come from simply keeping my eyes open and staying curious, I turn to Dillard—and these other adventurous women writers: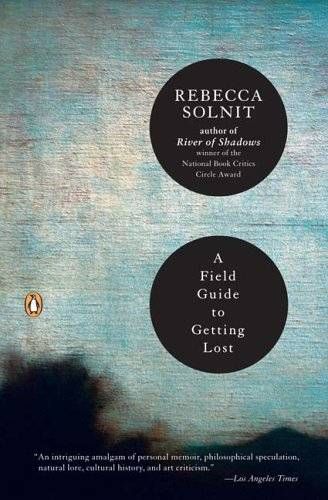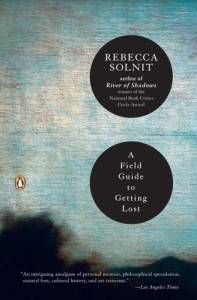 Rebecca Solnit
Rebecca Solnit writes about it all—community, art, the environment, politics, natural disasters. What she's writing about most often though is exploration, especially self-exploration. In A Field Guide to Getting Lost, she draws on her own life and moments in our collective history to explain solitude, nomadism, and getting and being lost.
"Leave the door open for the unknown," she writes, "the door into the dark. That's where the most important things come from, where you yourself came from, and where you will go."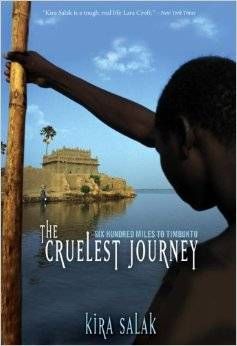 Kira Salak
A couple years ago, I stumbled upon a piece in National Geographic by Kira Salak about her experience taking ayahuasca in Peru. If you're rolling your eyes right now, I get it—but Salak's piece was honest and compelling. I wanted to know more about her.
The New York Times describes Salak as the "real-life Lara Croft." A former cross-country star, she became, at 24, one of the first women to traverse Papua New Guinea. Since then, she's tracked mountain gorillas, been smuggled into countries, survived war zones and bouts of malaria, and traveled 600 miles down the Niger River, which she documents in The Cruelest Journey: Six Hundred Miles to Timbuktu. While her exploits can be intense, her message is simple: travel is more easily attainable than ever for those who really desire it.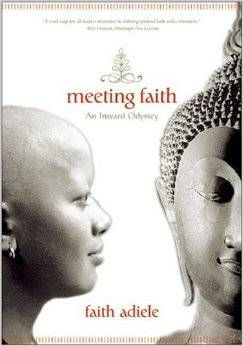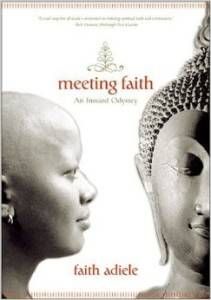 Faith Adiele
Born to a Nigerian father and a Nordic-American mother, Faith Adiele was raised by her mother as the sole African girl in a farming community in the Pacific Northwest.
After winning a scholarship to Harvard and then flunking out, a study-abroad program brings her to Thailand to develop a project on Buddhist nuns. Quickly, she decides to undergo ordination in order to understand the lives of the nuns better, but the resulting work is more than she expected: Adiele shaves her head, moves into the forest, takes a vow of silence, commits to one meal and 19 hours of mindfulness a day, and wrestles often with loneliness, inner peace, and spirituality.
Meeting Faith: The Forest Journals of a Black Buddhist Nun chronicles the path that made Adiele Thailand's first black Buddhist nun. It, like stories she tells in later years, is about adventure on many levels—global, spiritual, and familial.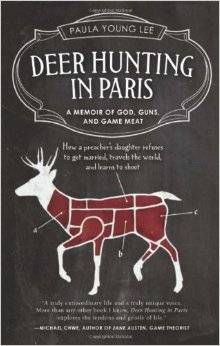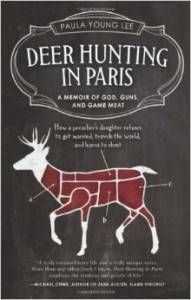 Paula Young Lee
The middle child of Korean parents, Pamela Young Lee spent her primary years as a pastor's daughter in Paris, Maine. Feisty, bookish, allergic to everything, Lee decided early on to be a vegetarian, a traveler, and an unmarried woman.
In Deer Hunting in Paris: A Memoir of God, Guns, and Game Meat, she takes us on a funny, poignant journey from Paris, Maine, to Paris, France, and back again. One day, while sitting in a French cafe, Lee meets her polar opposite on an online dating site—a Republican hunter living in America. In the process of coming to know him, herself, and her true home, she is reminded of the power of exploring and observing what's right in front of us.
"When I think about it, I have had quite a few harrowing experiences, traveling alone," she said in an interview, "but those stories aren't the ones I want to tell. Danger and safety aren't my focus. I'm more interested in finding out if there is hope in the world. Also, food."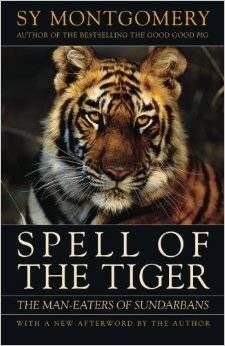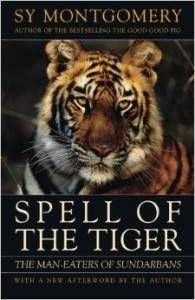 Sy Montgomery
I've written about Sy Montgomery once before, and I imagine I will again. Her passion for nature and animals has propelled her around the globe countless times. "Bawdy, brave, inventive, prophetic, hell-bent on loving this planet," according to writer Beth Kephart, Montgomery has studied birds, dolphins, apes, octopuses, and man-eating tigers (Spell of the Tiger: The Man-Eaters of Sundarbans) in all parts of the world.
A self-proclaimed introvert, she'd probably never refer to herself as an "adventure writer." She simply loves animals and this planet, and she wants to keep learning. Curiosity and compassion are what compel her time and again to leave the comfort of her home and keep exploring.