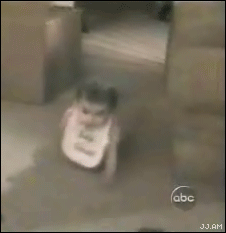 The Horror Writers Association has celebrated the best of the darkly and fantastically creepy (officially "superior achievement in dark fantasy and horror writing," but you know, basically the stuff that gives you the good creepy crawlies) since 1987. The Bram Stoker Awards were specifically designed to award "superior achievement," and not "best of the year," allowing for ties and (hopefully) minimizing infighting. One of my favorite additions to the awards came in 2011, with the introduction of the Award for Superior Achievement in a Graphic Novel.
The 2015 Bram Stoker Awards were presented on Saturday, May 14, at StokerCon 2016. Here are the nominees and winner for Superior Achievement in a Graphic Novel.
Shortlisted: Harrow County Volume 1: Countless Haints by Cullen Bunn and Tyler Crook
Volume 1 contains the first four issues of this very creepy Dark Horse comic. Teenage Harrow County resident, Emmy, has always known that the woods surrounding her home are filled with all manner of dark things. Until her eighteenth birthday, she never realized how she was connected to that darkness. Harrow County has a very Southern Gothic, fairy tale feel. Fairy tale in the very non-Disney, bloody sort of way. Bunn's writing is very restrained and Crook's art is darkly gorgeous. The coloring, in particular, lends atmosphere to a sparsely worded book.
Shortlisted: Hellbound by Davide Dileo, Victor Gischler, Riccardo Burchielli, Francesco Mattina, Luca Saponti, and Lee Bermejo
This darkly funny tale about a couple of Feds investigating a string of (seriously, seriously grisly) murders along Route 5 is not for the faint of heart. Nightmares are haunting the small town citizens along the highway and a lone hero protects them in junkyard forged armor. (Very garbage chic, I must say.) Dark Horse recommends Hellbound to fans of True Detective and From Hell.
Shortlisted: Outcast Volume 1: A Darkness Surrounds Him by Robert Kirkman, Paul Azaceta, and Elizabeth Breitweiser
Now's a good time to pick up the first volume of Outcast, since this title from The Walking Dead creator Kirkman has been adapted for Cinemax and is set to premiere June 3, 2016. In typically grim Kirkman style, this supernatural horror comic tells the story of Kyle Barnes, whose loved ones have been demonically possessed, as he tries to uncover the causes of supernatural manifestations.
Shortlisted: Wytches, Vol. 1 by Scott Snyder, Jock, Matt Hollingsworth, and Clem Robins
It's psychological and supernatural horror meets family drama in this collection of the first six issues of Wytches. The Rooks move to small-town New Hampshire, hoping for a fresh start, but instead find something dangerous lurking in the woods. (This is A Thing in horror comics. Seriously. Avoid the woods.) Wytches has been blurbed by writers with serious horror chops, like Stephen King, and the extremely creepy writing and art are accessible to horror fiction fans looking for an intro to graphic storytelling.
Winner: Shadow Show: Stories In Celebration of Ray Bradbury by Hoffman, Niffenegger, Wilson III, Yu, Evenhuis, Larsen, Eggers, Campbell, Ellison, Ciaramella, Hill, Frohlich, Sexton, Dow Smith, Castle, Gaiman, Gallant, Pierce, Rodriguez, Ryall, Guzman, and Weller
Shadow Show adapts nine stories from Weller and Castle's short story collection of the same name. They vary in topic and tone, but all pay tribute to author Ray Bradbury, and they're all deeply, wonderfully weird.
A full list of the 2015 Bram Stoker Award Winners can be found at the Horror Writers Association website.