Audiobooks
5 Things Benefiting From My Audiobook Obsession
This content contains affiliate links. When you buy through these links, we may earn an affiliate commission.
Guys, I'm in love with audiobooks. Like Pee-Wee-Herman-marry-fruit-salad love.
It wasn't that I was opposed to audiobooks, it was that I was being lazy. Every time I thought about trying an audiobook I'd get overwhelmed with the HOW to listen to it. I wasn't confused by the "With your ears" part, I just didn't know if I needed an app? (Because I only use the Paperwhite/Glowlight ereaders which means I don't have that option.) Or did I have to get a CD player? (Cause I haven't had one of those for a while…)
So when an opportunity to listen to an audiobook ARC of Louise Penny's The Nature of the Beast came along, I jumped at it. Mystery books will forever be my favorite genre; I read everything and anything but there's just something about a who did it or a there's been a murder that will always be my genre kryptonite. So if I was going to finally try an audiobook, I figured that my best bet was to go with a mystery and ask how to listen to it. I couldn't have chosen better! I loved the narrator (Robert Bathurst- excerpt), and the story and characters reminded me of why I've loved mysteries since I was a little kid—I was probably far too young to be watching Murder, She Wrote, Magnum, P.I., Moonlighting and Unsolved Mysteries. (I think Scooby-Doo was my only age appropriate mystery.)
And just like that an obsession was born. I needed ALL the audiobooks in my earholes, immediately.
Being that I found 20+ books from my TBR list on Scribd I went with a free trial, downloaded the app on my iPhone, found my earphones and that was it—I was an audiobook listener and lover. Also thrilled for my new found obsession are the things benefiting from my audiobook discovery because unlike eyeball-reading, audiobook reading allows me to do multiple things—except read a book with my eyes, which would be awesome if I could do BOTH. Okay, so I'm a little obsessed with books.
But back to the 5 things benefiting from my audiobook obsession:
My garden laps at the water and attention I am finally giving it. It has been stupid hot this summer. So hot that my poor butterfly garden has been ignored because standing outside at any time of the day to water/weed means I will melt into the ground.
But now every time I'm into a good audiobook and don't want to stop I find myself more than willing to risk heat exhaustion to find out what happens next in the book as I drag the hose up the hill. (It's so hot the dog stays in the shade watching me–she hasn't discovered audiobooks yet.)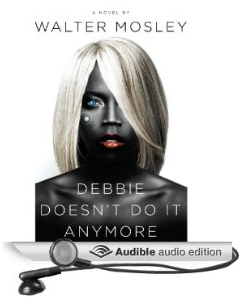 My toy collection cheers as the layers of dust are Swiffered off. Yes, I'm a grown adult with a shelving unit full of miniature toys from my childhood and art toys. Dusting it isn't a small chore. Each toy needs to be removed and dusted (so many little nooks and crannies) and each time I run the risk of dropping one and then spending an hour looking for where one of its pieces may have gone—fingers crossed not inside the dog. But I was really enjoying Walter Mosley's Debbie Doesn't Do It Anymore, and finally after 6 months of pretending I couldn't see the dust, I dusted.
The dinner table sighs relief on the nights I normally would have rushed through cooking because I have a million things to do and the kitchen is now hot and I'm tired of playing "Get off the counter" with my goat-dog who has mastered stealing food off the counters. Thanks to Alan Cumming and my interest and emotional involvement in his book, Not My Father's Son, I even made a blueberry cobbler. (A fancy Bon Appétit one, thank you very much.)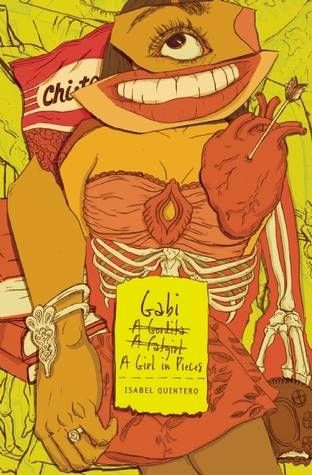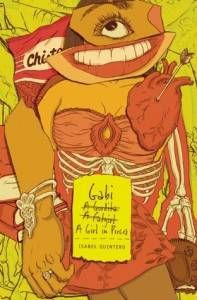 My pronunciations! My first and last name have been mispronounced my entire life, which doesn't upset me, but it has made me consciously try and pronounce people's names properly. The thing is, until I hear it pronounced properly by someone else all I have is the written word and my brain's interpretation. The audiobooks let me know not only the proper pronunciation for authors' and characters' names (Everything I Never Told You by Celeste Ng and Miss Peregrine's Peculiar Children by Ransom Riggs) but also comes in handy when books like Gabi, A Girl in Pieces mixes words from another language. (Okay, I speak Spanish but if I didn't…)
Most importantly MY EYEBALLS. I actually swapped ereaders with my mom, giving her my HD version and taking the Paperwhite version, because I read so much that the backlight was killing my eyes. They were just crying for no reason while I read, making me look a hot mess and having to constantly explain I was fine, it was just my eyes crying, not me. I still read on my ereaders and physical books, but if there's an audio version I choose that and my eyes are so grateful. (They've stopped crying and people have stopped looking at me funny—well, at least for that reason.)
Save