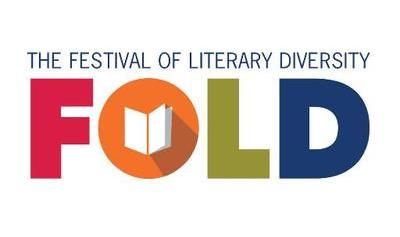 Opinion
5 Suggestions for Book Festivals (Inspired by the FOLD Festival)
This spring I was able to attend the Festival of Literary Diversity (aka the FOLD Festival) in Brampton, Ontario. Established in 2015 this organization has a mission to, "create a vibrant community of readers and writers by celebrating diverse authors and literature".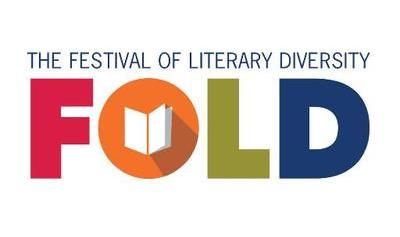 The moment I found out about this event I knew I wanted to be a part of it in some way. So early on a Saturday morning I embarked on a 1.5 hour transit journey out to the suburbs of Toronto.
Throughout my time at the Festival I was blown away by the full integration of diversity into every aspect of the event. My eyes were opened to the barriers that other events I've attended were riddled with and I wanted to share them with others who might want to follow suit for their events.
Here is a list of five suggestions for book festivals based off of the work that the FOLD festival is already doing:
Suggestion for book festivals
#1 – Bathroom Assumptions Dismantled.
After over an hour on a bus the first thing I needed to do when I got to the venue was use the washroom. When I asked a volunteer where the washroom was, the answer was beautiful. A weird sentence, I know. Here is all the information I was given:
Where the men's washroom, women's washroom, and non-gendered washrooms were.

An apology for the fact that the accessible washrooms on the main floor were out of order.

How to get to the accessible washrooms on the second floor and an offer to personally assist me to them.
I am an able bodied cis-gendered female, but none of this was assumed by the volunteer I interacted with. Instead, I was given the full amount of information that I might require, no matter by visible identity.
This speaks not only to the fact that the organizers chose a space with all of those options available; but also to the fact that they trained their volunteers to answer this relatively mundane question in a way that was welcoming of all.
Suggestion for book festivals
#2 – Corporate Sponsorship that was logical, integrated, and added to the accessibility and diversity of the event.
The Lead Corporate Sponsor for the 2018 FOLD Festival was Audible Canada. Sponsorship for events can be really tricky, especially for events that have a clear intention of moving conversations forward. Some food for thought on why this partnership was well received.
It was logical. The sponsor was related to literature and to promoting diverse Canadian voices through their audiobook platform.

It was integrated. The sponsors were meaningfully mentioned at every panel not with just a cursory thank you, but also by having members of the organization in the room who meaningfully participated in discussions, gave access to the works of the featured authors, and provided necessary technology for every event I attended at the festival.

It added to the accessibility of the event. This is the most important, especially in the context of this festival. Audible Canada did two things that greatly added to the accessibility of the event: they provided closed-captioning services so that members of the d/Deaf community could attend panel discussions and they recorded the panels so that those who couldn't access the event live for any reason will be able to listen to the audio recordings at home.
Suggestion for book festivals
# 3 – Diverse panelists chosen to answer the question: Who is missing?
As I was experiencing the festival I was blown away by the diversity of authors, volunteers, and patrons at every event. When I asked the organization about this in the weeks following the event they explained that for them everything starts with the simple question of: "Who is missing? Who do we want to ensure has a space at this year's festival?" From there they work towards building the festival around those voices. This focus on diversity appears to have trickled down into the audiences and the volunteers who offer their time to this fantastic organization.
Suggestion for book festivals
#4 – Land acknowledgment before each session.
Acknowledging the original caretakers and nations that lived on the land where an event is happening has become common practice in some, but not all places. This decolonizing action is really important to me and I was impressed by the fact that this was done for each and every panel and not just at the opening of the day at the FOLD festival. Here's the language the festival crafted for this:
"To start, FOLD would like to acknowledge that we are on the ancestral, traditional, and unceded Aboriginal territories of the Mississaugas of the New Credit First Nation and traditional homeland of the Wendat. Anishinaabe, and Haudenosaunee nations. It is a privilege to work, live and gather together on this land – a privilege we inherited through a legacy of injustice that we want to acknowledge before we begin today's events."
For further readings on land acknowledgments I highly recommend starting with this incredible Teen Vogue article by Delilah Friedler.
Suggestion for book festivals #5 – A belief that there is still work to do.
While waiting for the bus to take me back into Toronto I met one of the organizers of the festival (unfortunately, I didn't catch their name) and we had a beautiful conversation that has really stuck with me. We spoke about the ways that FOLD wants to do better and do more. I followed up with the festival's Communications and Development Coordinator, Amanda Leduc, and she had this to say:
"The FOLD tries hard to be as accessible as we can be, but we still have a long way to go…This year, we will be embarking on official organizational policies regarding accessibility so that we can be clear about what we need to have in order to be considered accessible. We will also be working on creating an accessibility guide for literary festivals, which we hope will help in establishing best practices for accessibility in literary festivals across Canada and North America. We are also looking at doing further work with the d/Deaf community, and looking to see how some d/Deaf programming might fit into future editions of the FOLD."
To have a festival that's already working so hard on accessibility to admit that there is more to be done is absolutely incredible. I can't wait to see how things change and improve for next year and to read through their guide when it's available.