Things are looking bright for manga these days. Sales are on an upward trajectory. Interesting new projects like the Attack on Titan anthology with Western comics creators are being announced. Manga enjoyed a good showing at NYCC, thanks in no small part to Naruto creator Masashi Kishimoto's presence at the con. For people who remember the dark days of the late 2000s, when companies shut their doors and licensed titles went into limbo, this is fabulous!
A healthy North American manga industry also means that companies can take more risks with the titles they license. One of the most exciting pieces of news to come out of NYCC for me is that VIZ Media announced they'll be releasing Kuroko's Basketball next summer. My love for this sports series – about a group of basketball prodigies who collapse under the weight of their overwhelming talent and the teammate who makes it his mission to prove that their might-makes-right philosophy is wrong – knows no end.
But, like many fans of sports manga, I'd resigned myself to never seeing a domestic company license Kuroko's Basketball. According to conventional wisdom, sports series don't sell well in North America. Maybe that's changed. Perhaps the time for sports manga has finally arrived. I certainly hope so.
Along with Kuroko's Basketball, VIZ will be releasing volleyball manga Haikyuu!! in 2016. Yen Press is releasing cycling manga Yowamushi Pedal at the end of this year. But if you want to check out some sports manga titles now, don't worry. I have you covered. After all, supporting current sports manga titles improves the chances of more sports series being licensed in the future.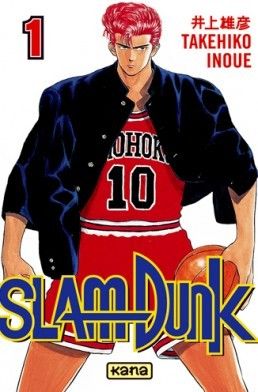 Slam Dunk by Takehiko Inoue (VIZ Media)
You can't talk about sports manga without talking about Slam Dunk. It's not just a seminal sports manga; it's a seminal manga, period. It was serialized in Weekly Shonen Jump during the anthology magazine's golden age in the 1990s and is credited for popularizing basketball in Japan. You don't get more influential than that. It's about a delinquent who joins his high school basketball team to impress his crush and ends up falling in love with the sport. Without Slam Dunk, there wouldn't be a Kuroko's Basketball.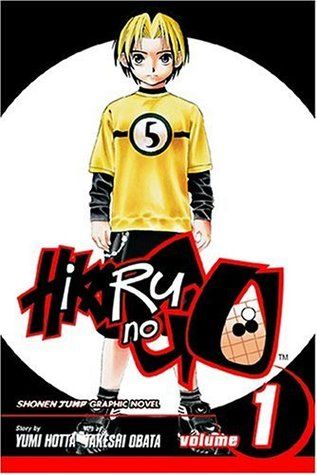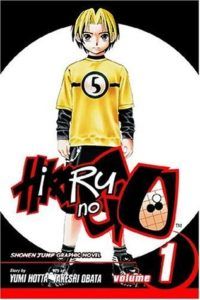 Hikaru no Go by Yumi Hotta and Takeshi Obata (VIZ Media)
While Takeshi Obata is probably more famous for illustrating Death Note, I was first introduced to his artwork through Hikaru no Go. People in the West may not consider go to be a sport, but the series has all of the hallmarks of a sports manga: friendly competition, intense lifelong rivalries, and characters who love go with all their heart. In fact, the premise of Hikaru no Go hinges on the ghost of a Heian-era go player haunting a young boy and instilling a love of the game in him.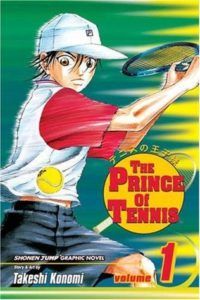 The Prince of Tennis by Takeshi Konomi (VIZ Media)
In the world of sports manga, you can't go far without tripping over a prodigy or two. The Prince of Tennis, as you can probably surmise from the title, is about a tennis prodigy named Ryoma Echizen. The son of a professional tennis player, Ryoma strives to develop a style separate from that of his father but his arrogant attitude tends to piss people off along the way. That's the problem with prodigies. If left unchecked, their talent can sour their personalities.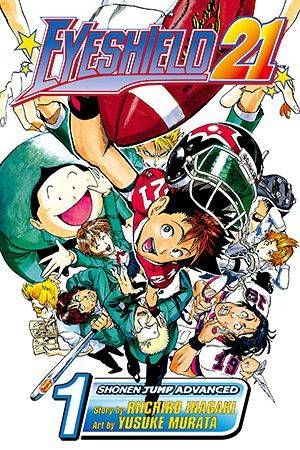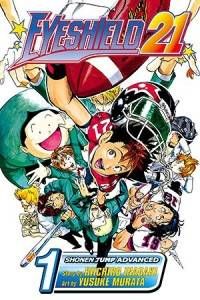 Eyeshield 21 by Riichiro Inagaki and Yusuke Murata (VIZ Media)
Before he illustrated One-Punch Man, Murata drew the art for this manga about an American football club. Eyeshield 21 focuses on an unconfident boy named Sena who is forced to join his high school's football team as a running back after the captain spots his agility. It's the classic tale of an unassuming young man who, under the right set of conditions, turns into a badass.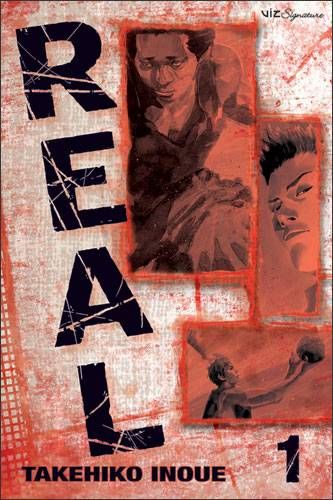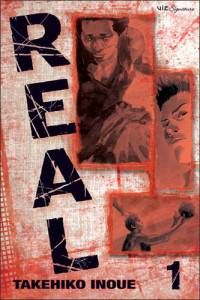 Real by Takehiko Inoue (VIZ Media)
Although not as popular as Slam Dunk, Inoue tackles basketball again in Real. As a seinen manga, Real offers a mature look at the sport. Through the lens of wheelchair basketball, Inoue explores the different ways people are alienated by society and live on its margins. If you're a high school basketball star, how can you continue to play the sport you love after you become a paraplegic? If you're a champion sprinter, what do you do when you lose your leg? These are a couple of the questions Real explores. If you can pick only one title from this list, choose this one.