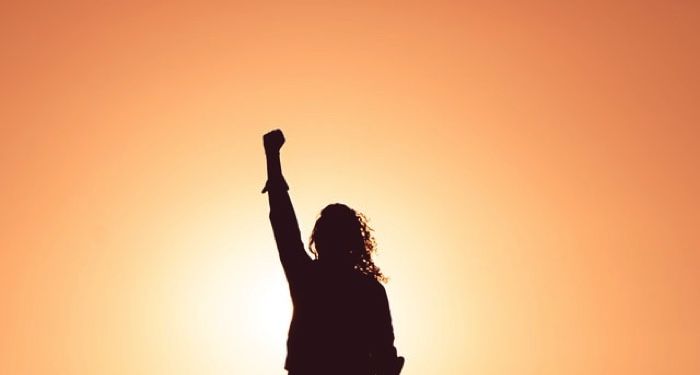 Newsletter 1
5 Sci-Fi Fantasy Novels With Badass Middle-Aged Heroines
This content contains affiliate links. When you buy through these links, we may earn an affiliate commission.
I mean, it's cool to read about people in their early 20s (or even younger), but where are all the middle-aged heroines doing badass stuff in our science fiction and fantasy novels? I got you covered.
Before we jump into the list, what do I mean by middle-aged? Surely the term fluctuates, but since so many books feature younger (much younger) protagonists, I've gone to the younger side of the definition too. In this list, you'll find middle-aged heroines who are older than 30 or implied to be so.
Next, what do I mean by heroine? She's the main character or one of the leads in a very small cast of point-of-view characters.
And, finally, what do I mean by badass? Give any of these books a read and you'll figure it out fast.
---
1. The Bloodprint, the first in The Khorasan Archives, by Ausma Zehanat Khan
A dark power called the Talisman has risen in the land, born of ignorance and persecution. But there are those who fight the Talisman's spread, including the Companions of Hira, a diverse group of badass women whose power derives from the words of a sacred scripture. Arian and her apprentice, Sinnia, are skilled warriors who have long stalked Talisman slave-chains and have now discovered a miraculous symbol of hope that could destroy the Talisman once and for all. (And I couldn't keep quiet about this one — you'll have to preorder for its October 2017 release.)
2. The Fifth Season, First of the Broken Earth Series, by N.K. Jemisin
A murdered son, a missing daughter, and one woman who holds the power of the Earth's shifting plates in her control. Jemisin's novel was the 2016 Hugo award winner for Best Novel and for good reason.
Come for the fantastic world-building and magic system. Stay for Essun, our middle-aged heroine, who wields the world's most powerful magic but also knows its true cost. (Read on for even more of Jemisin's book recommendations here.)
3. Shards of Honor, in the Cordelia's Honor omnibus edition, by Lois McMaster Bujold
Cordelia is just trying to survey an uninhabited alien planet when she finds her team is definitely not alone there. She's taken prisoner by Aral Vorkosigan, a recently-displaced commander from the Barrayan outpost on the planet.
Cordelia comes from Beta, an extremely socially progressive planet, while Aral is born from a people driven by old fashioned, militaristic traditions. As they fight to survive on the planet together, hatred becomes mutual respect becomes admiration. Sparks fly, and it's not only from the stunners. (Also check out her Paladin of Souls for a fantasy novel with a middle-aged heroine.)
4. Tehanu, book #4 in the Earthsea Cycle, by Ursula K. Le Guin
You've likely read A Wizard of Earthsea. After finishing the third book in this series, Le Guin took an almost twenty year break, returning with Tehanu in 1990. Tehanu was an isolated young priestess; Ged, a powerful wizard in the beginning.
Now she's a farmer's widow, having chosen for herself the simple pleasures of an ordinary life. And he is a broken old man, mourning the powers lost to him through no choice of his own. Now they must join forces again to help a physically and emotionally scarred child whose own destiny has yet to be revealed.
In four years Prime Space will put the first humans on Mars. Helen Kane, Yoshi Tanaka, and Sergei Kuznetsov must prove they're the crew for the job by spending seventeen months in the most realistic simulation every created.
Retired from NASA, Helen had not trained for irrelevance. The MarsNOW mission is Helen's last chance to return to the only place she's ever truly felt at home. It's a science fiction story about space travel that's just as highly focused on the space between people.
---
Are you ready to read about some of the most badass middle-aged heroines I've ever encountered? Whether in space or in sorcery, these women know how to get shit done.
And, since this list is only five books long, it's time to hit the comments to share your favorite books with middle-aged heroines.