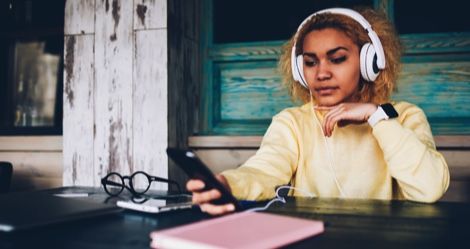 Sites We Like
5 Reasons To Download Radish: A Sneak Peek, Free Reads, and Romance Galore
I have a new favorite app on my smartphone: Radish. Radish specializes in serialized storytelling. Basically, that's a simplified way of saying that the site releases stories chapter by chapter over time. Radish's bite-sized installments are perfect for those of us who read on our phone or tablet occasionally. Since downloading the app, I've found numerous tiny slices of time to break out Radish and explore.
There are quite a few reasons that I love the app:
Easy to Install and Carry With You
The Radish app is easy to install and incredibly intuitive to navigate. Even better, it is free to install via iOS and Google Play! With Radish, I now have the ability to read on my smartphone when I don't have access to a paperback or if I forgot my Kindle. The content is searchable and you can easily filter by genre, price, etc.
The wonderful people over at Radish even shared with us a sneak peek of their new homepage update that is coming soon. Just look at that beauty below. Swoon! The new look will be available in December so even more good things are to come for this app.

New and Backlist Titles
Radish's library is a treasure trove of reading goodness for those of us who read in non-typical places. The impetus for my Radish download was actually Kelley Armstrong's Wolf's Bane. When I heard about a new Otherworld story featuring the Danvers werewolves that is exclusively on Radish (for a year) I immediately downloaded the app and got reading. Other titles I'm looking forward to reading include Jenny Trout's new release Nightmare Born. You can also find backlist titles on Radish such as Laurelin Paige's Dirty Filthy Rich Men series!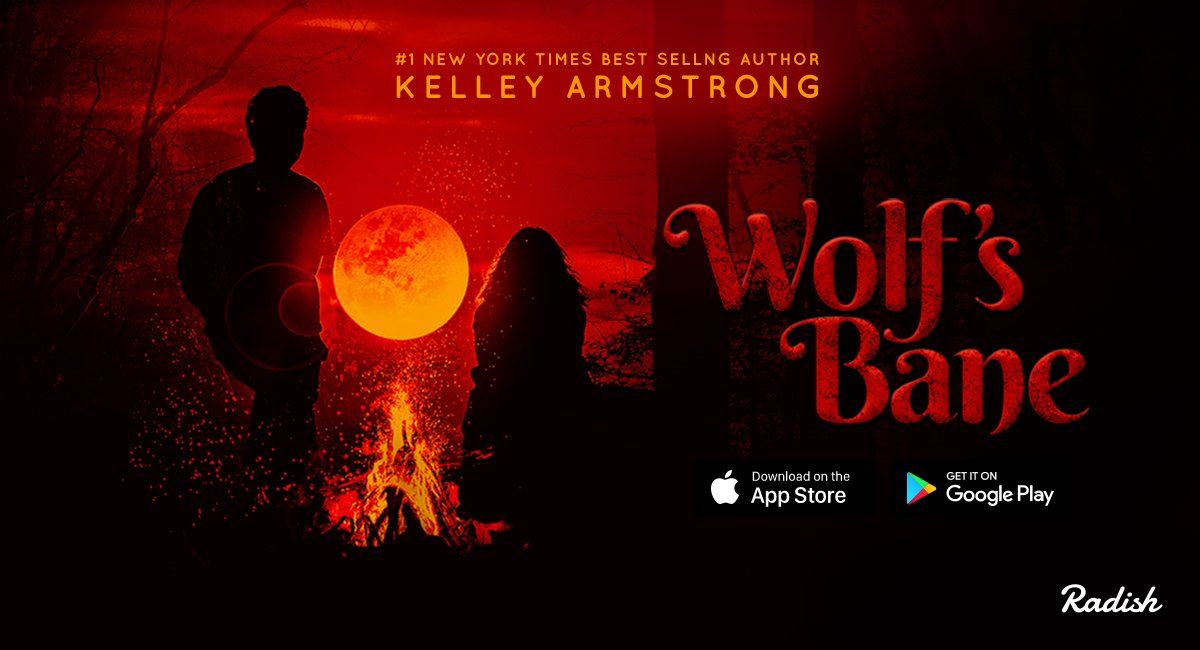 Bite-Sized Portions
Radish stories are divided up into episodes and seasons. In the case of Wolf's Bane, the first five episodes (aka chapters) are free and you can purchase the rest of the story in-app. Radish released episodes 1–7 of Wolf's Bane on October 29th and they are now releasing three additional episodes each week on Monday, Wednesday, and Friday.
When I started using the app I did not expect to like waiting a few days (or over a weekend) for new content. I'm the kind of person who can easily finish five books in a week, so waiting more than a day to read the next chapter is in no way even close to my comfort zone. However, I actually find the anticipation and delayed gratification of reading on Radish sort of rewarding and fun. I'm not ready to move all of my reading exclusively to Radish, but the novelty of waiting for a new chapter is pretty fun right now. The bite-sized installments have also led me to read more than one book at a time which has been something new for me. Yay for trying new things!
Free (and Paid) Reads
Some of the seasons (aka novels) on Radish are free, but a good number of them have a mixture of free episodes and episodes that you can purchase. Some of the episodes (such as those after episode 7 of Wolf's Bane) can be purchased using coins. Coins can be purchased in-app and can be bought in packages of 6, 27, or 78. There are also weekly, monthly, and yearly coin auto-refilling plans for purchase. For other seasons/authors there is an option to pay for instant access to the remaining episodes.
Really Excellent Authors and Genres
The abundance of authors publishing with Radish is absolutely the best thing about the app. Beyond my revered Kelley Armstrong, authors such as Kelly Jamieson, Dylann Crush, and Christina McKnight have content included within Radish. Genres and categories included on the site are Romance, YA/Teen, Fantasy/Sci-Fi, General, Mystery/Thriller, LGBTQ+, Late Night, and Paranormal. I have found Radish's YA content to be particularly robust.
Although I haven't explored the community chat rooms, the app does contain that feature if you like the ability to connect directly with authors.
For voracious readers, romance and YA in particular, I really can't think of a better app that allows you to utilize your smartphone for reading. The free content within Radish makes it comfortable to explore the app, and there are new and exclusive books by really exceptional authors. I can't recommend this site enough.
Tried Radish already? Tell me what you think in the comments!