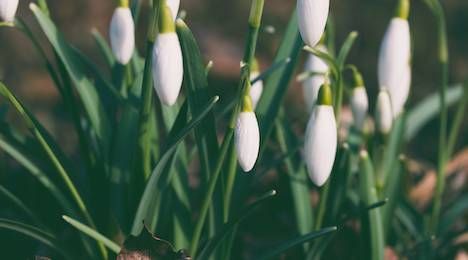 Lists
5 Most Popular Books of the Month: April, 2017
This content contains affiliate links. When you buy through these links, we may earn an affiliate commission.
We love to geek out with stats, and what could be better than using them to see which books Book Riot readers were most interested in? Below are the five most-purchased titles from the previous month.
"HBO's limited-series adaptation of Liane Moriarty's Big Little Lies was a hit and many people are talking about, dissecting, and writing think pieces on it. While there are the conversations I agree with and have learned from, there are also a few things I keep hearing–and not hearing–being discussed that I feel need to be addressed." –Jamie Canaves, 4 Things About HBO's Big Little Lies That Need to Be Addressed
"Jessamyn's story, though, doesn't end with her amazing social media presence. She's written a book called Every Body Yoga, which is one of the most friendly, approachable, and yet absolutely real books on yoga I've picked up. After talking about Every Body Yoga in Buy, Borrow, Bypass earlier this year and having returned to it more than once since beginning my own teacher training journey, I knew I needed to reach out and talk with Jessamyn myself." –Kelly Jensen, Jessamyn Stanley on Every Body Yoga, Books, and More
"When sixteen-year-old Starr witnesses the police shoot her unarmed, childhood best friend, Khalil, her community responds with both grief and outrage. Now Starr must navigate her place in the growing protest movement, while allowing herself to privately mourn for her friend. This story doesn't just focus on personal grief, it also shows how many approach this tragedy with hypocrisy and racism. Instead of properly mourning as a community, the police and the media and even students at Starr's mostly-white prep school try to imply the shooting was Khalil's fault. Publisher's Weekly called this book "heartbreakingly topical" and I agree." -Alison Doherty, 6 YA Novels About Grief and Mourning
"This novel caught my eye because the author is an enrolled member of the White Earth Anishinaabe Nation. A smart, tough American Indian woman has special seeing powers; a Sheriff who saved her from the wreckage of her mother's car when she was three calls on her to help him solve the murder of a man found in a field." –Susie Rodarme, 10 Small Press Books to Read in April
"Seventeen-year-old Molly Peskin-Suso knows all about unrequited love. No matter how many times her twin sister, Cassie, tells her to woman up, Molly can't stomach the idea of rejection. So she's careful. Fat girls always have to be careful.
Then a cute new girl enters Cassie's orbit, and for the first time ever, Molly's cynical twin is a lovesick mess. Meanwhile, Molly's totally not dying of loneliness—except for the part where she is. Luckily, Cassie's new girlfriend comes with a cute hipster-boy sidekick. If Molly can win him over, she'll get her first kiss and she'll get her twin back." –Kelly Jensen, 3 On a YA Theme: Pansexuality