This content contains affiliate links. When you buy through these links, we may earn an affiliate commission.
It's never too early to start a child's literary education. This is evidenced by the hugely popular Baby Lit books. As a child ages, it makes sense that this education be taken further. With that goal in mind, check out these picture books about famous authors and the inspirations for their greatest works.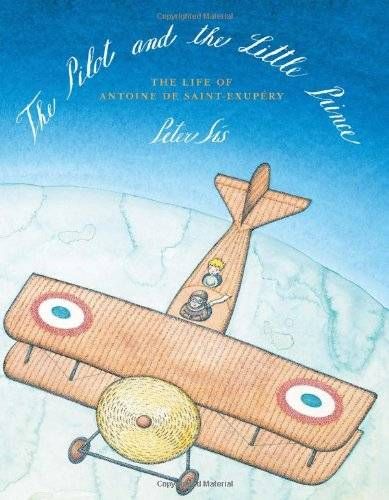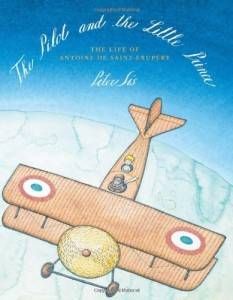 The Pilot and the Little Prince: The Life of Antoine de Saint-Exupéry by Peter Sís
This picture book biography of the author of The Little Prince is, much like that novel, beautiful and spare. It's the perfect book to read with children around the viewing of the new film adaptation, which will premier on Netflix in August.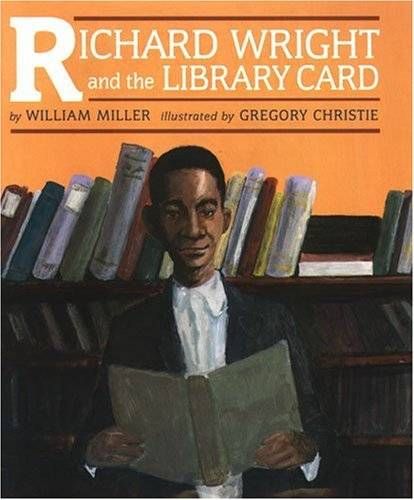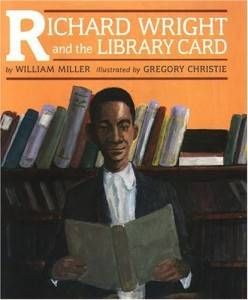 Richard Wright and the Library Card written by William Miller and illustrated by R. Gregory Christie
Based on an excerpt from Wright's own Black Boy, this book focuses on one of the experiences that helped shaped the man that Wright would become and the works he would later produce. That library card was life-changing, and this book introduces the idea that having one could be just as significant for the reader. Miller has written a similar story about Zora Neale Hurston, too.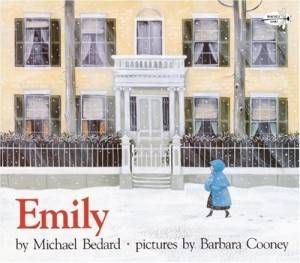 Emily written by Michael Bedard and illustrated by Barbara Cooney
This story is a fictional account of a little girl's encounters with Emily Dickinson, her reclusive neighbor. She gives the poet small gifts, and she is gifted a very special original poem in return. It's a sweet, beautiful story.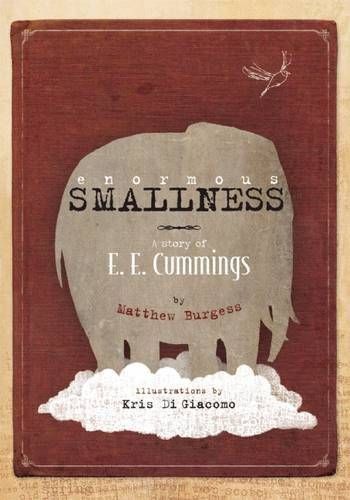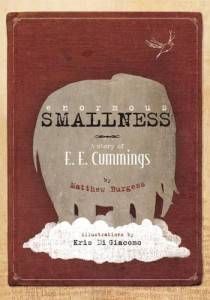 Enormous Smallness: A Story of E.E. Cummings written by Matthew Burgess and illustrated by Kris Di Giacomo
This is a non-fiction book that blends information about the life of the poet with samples of his actual poetry. The goal is to make children interested in learning more about him, his work, and poetry in general. And the illustrations are pretty stellar.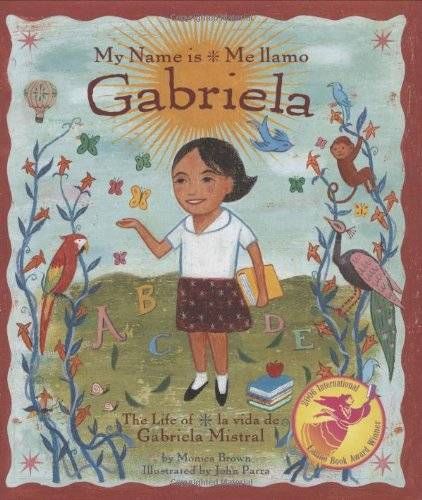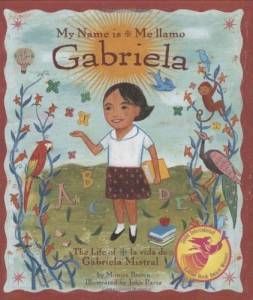 My Name is Gabriela: The Life of Gabriela Mistral written by Monica Brown and illustrated by Julie Paschkis
Monica Brown has written a number of biographical children's stories about authors, musicians, and athletes, including poet Pablo Neruda and novelist Gabriel Garcia Marquez. Each one presents the life of each writer in a way that encourages creativity and imagination in each young reader.