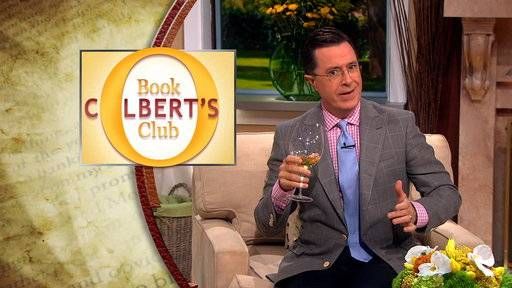 Classics
5 Perfect Books for Stephen Colbert's Book Club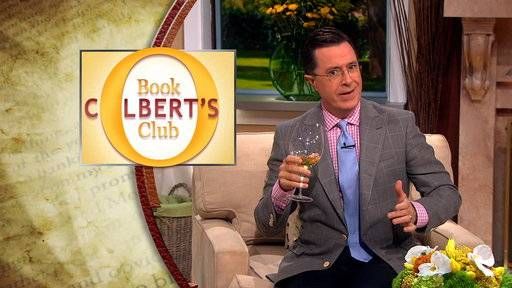 I was very skeptical going into the first edition of The cOlbert Book Club, Stephen Colbert's group read of The Great Gatsby. I'm usually more of a Jon Stewart girl, especially when it comes to the interviews — Colbert tends to overpower his guests (I know, I'm a cranky old lady), so I wasn't sure how a book club inspired discussion would go.
Surprisingly, I thought the episode about The Great Gatsby was awesome. From the goofy opening video with Carey Mulligan and LeVar Burton to the giant glass of white wine Colbert poured author Egan to the really funny interview with director Baz Luhrmann, it was all great.
I'm not sure if Colbert is going to keep this up, but if he does I have some suggestions about other books I'd love to "read" along with The cOlbert Book Club:
1. Moby-Dick by Herman Melville — All of the books that Colbert might read have to be American, and Moby-Dick seems to be one of the big novels to tackle. I'd also like to see what Colbert thinks about Captain Ahab and his quest for the white whale.
2. Gone Girl by Gillian Flynn — One of Colbert's takeaways from The Great Gatsby is that "bitches be crazy." If that's what he thinks of Daisy Buchanan, I can't wait to hear what he makes of Amy Dunn.
3. The Amazing Adventures of Kavalier and Clay by Michael Chabon — This is another one of those books that I think can be looked at as a great American novel. It's more contemporary, which has an appeal to me in thinking about Colbert. Plus, I think Colbert would have a hard time with comic books, and that'd be funny.
4. The Talented Mr. Ripley by Patricia Highsmith — Colbert is such a character, that I think any book that centers around someone unreliable or a scammer would be up his alley. I think Colbert would see Tom Ripley as a guy who pulled himself up by his bootstraps in a way that should be admired.
5. The Sun Also Rises by Ernest Hemingway — Again, a famous American novel. This one came to mind because of all the testosterone. I'd pay to see Colbert go to the running of the bulls.
I almost included Atlas Shrugged by Ayn Rand on this list, but that one seemed too obvious. But I think Colbert's take on it would be awesome. If you like to read about dream book adaptations, make sure you check out Kit's really excellent post 5 Books for Baz Luhrmann's Next Adaptation, which also has some Colbert-ready choices.
What book would you like to read with Colbert?
_________________________
Sign up for our newsletter to have the best of Book Riot delivered straight to your inbox every two weeks. No spam. We promise.
To keep up with Book Riot on a daily basis, follow us on Twitter, like us on Facebook, , and subscribe to the Book Riot podcast in iTunes or via RSS. So much bookish goodness–all day, every day.