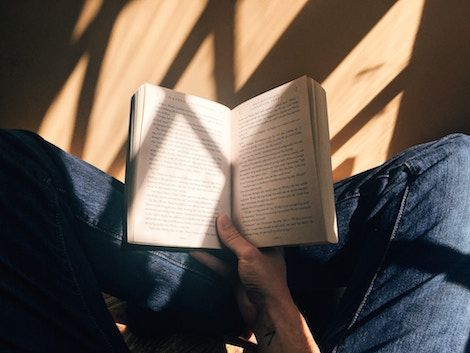 This content contains affiliate links. When you buy through these links, we may earn an affiliate commission.
Michelle Regalado is a New York-based digital writer and editor. When she's not reading books or writing about all things pop culture, you can probably find her drinking iced coffee and hanging out with her dog, Lola. Follow her on Twitter: @mar8289.
---
Few things are better than getting caught up in a great mystery novel, except for maybe being completely blown away by its ending. While the amateur detective in you may feel some satisfaction at figuring out a whodunnit early, finishing a suspenseful story is so much sweeter when you can't predict what's coming. Not only do you get a new book to obsess over and recommend to your friends, but you've also (hopefully) discovered a fantastic author who knows how to keep readers on their toes.
The following books accomplish just that. From shocking plot twists to surprise endings, you'll never be able to guess how these stories play out. Oh, and fair warning: Once you've cracked one of these thrillers open, you won't be able to put it down!
Mackintosh's 2014 debut is an accomplished thriller that follows the intersecting stories of a woman haunted by the death of her child and painful past and a pair of detectives as they launch an investigation into the case of a five-year-old boy killed by a hit-and-run.
Told through varying points of views, I Let You Go builds suspense gradually so that every new bombshell along the way feels not only unexpected, but like a total game-changer.
The seemingly idyllic life of a suburban couple is turned upside down by a shocking crime. You may think you've heard this story before, but this 2016 novel is guaranteed to take you by surprise. When Anne and Marco Conti's baby girl, Cora, disappears while they attend a dinner party next door, the police investigation uncovers some complicated and ugly truths about the couple and their family.
Buckle up, because Lapena's page-turner delivers a rollercoaster ride of nerve-wracking twists and emotions—and one shocker of an ending that you'll never have predicted.
This 2014 novel may be geared towards young adults, but it will appeal to mystery lovers of any age. The book follows Cadence and her three cousins, known as the "Liars," who spend every summer with their families gathered on a private island. When she returns to the usual vacation spot at 17 years old, everything is different—only she can't remember exactly why.
You won't be able to wrench yourself away from the compelling and addictive story that unspools as Cadence's memories slowly start to resurface. But it's the stunning and heart-wrenching ending of this beautifully written book that will stay with you long after you've finished reading.
Several of Abbott's books examine the dark psyches of adolescent girls, and You Will Know Me is no different. The novel, set in the ruthless world of competitive gymnastics, centers on Devon Knox, a talented 15-year-old on the path to Olympic greatness, and her parents, Katie and Eric, who have made countless financial and emotional sacrifices in pursuit of their daughter's dream.
The family's life is shaken when someone in their close-knit gymnastics community dies in a tragic hit-and-run. As questions about the fatal incident continue to rise, the family is forced to question how far they're willing to go to preserve Devon's shot at athletic glory.
Suspense seems to beat under the surface of every page of the sharply crafted thriller, leading to an astonishing ending that's too good to miss.
Having suffered from seizures his whole life, 26-year-old Yu-jin often has issues remembering events from the past. His memory problems become even more troublesome the morning he wakes up to find the body of his mother lying at the bottom of the stairs—with no idea of how she got there or what happened to her.
With only the faint recollection of his mother calling his name, Yu-jin is left struggling with the question: Could he have killed her? The dark truth surfaces during a chilling three-day search for answers. Jeong's tale is a twisty ride, and you won't want to put it down until you've reached the shocking conclusion.