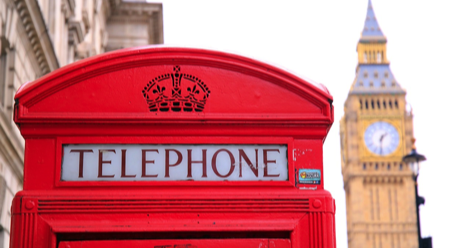 Lists
5 More British Books To Look Out For in the U.S. in September
This content contains affiliate links. When you buy through these links, we may earn an affiliate commission.
When I said it was hard to narrow down the list of five British books coming to the U.S. this month, I wasn't kidding. I wished I could have recommended more of them to you – but really there's no reason not to, so here they are.
The Rival by Charlotte Duckworth (Quercus, September 1, 2018, ebook only)
After Charlotte Duckworth became a mother, she looked for novels that reflected her experience, but she couldn't find any. So she wrote one. The Rival is the thriller of the autumn in the UK, and it's about two ambitious women and what happens when one of them gets pregnant and one of them will stop at nothing to further her own career. It's a page-turner, and also has important things to say about maternal mental health, the ways that a baby can change a woman's sense of herself, and how torn some mothers feel between their previous life as a career woman and a new life at home with a little one.
Written by an English-trained Italian dancer, formerly of the Royal Ballet, this guide includes photography and the history of companies like The Bolshoi and the American Ballet Theatre, as well as stories of dancers down the years, from Margot Fonteyn to Darcey Bussell. "Filled with rarely seen photographs covering all the key figures, pieces, and performances, and compelling facts about each dance—the sources they draw from, their production history, and their reception over time—Ballet: The Definitive Illustrated Story is an essential gift for all ballet enthusiasts."
If Ed Sheeran's Spotify rating (8th in the world at the time of writing) and the ubiquity of The Shape Of You last year are anything to go by, I'm not the only one to be into the ginger charmer. This book analyses Ed Sheeran's lyrics and explores his "life, talent, and inspiration, providing refreshing insights into his massive worldwide success".
Nikita Gill is the UK's answer to Rupi Kaur, another Instapoet with her own collection, Wild Embers, which came out last year. Her follow-up, Fierce Fairytales, reimagines the traditional stories many of us grew up with, blurring lines between heroes and villains, introducing brave princesses, and banishing gender stereotypes.
A Beer in the Loire by Tommy Barnes (Muswell Press, ebook only, September 13, 2018)
Look at the "travel writing" section of any British bookshop, and you'll find a dozen takes on the idea of moving to France for a better life – many of them inspired, no doubt, by the once-upon-a-time huge success of Peter Mayle's A Year in Provence. This one is different, though, and not just because it's written by a stand-up comedian – but also because it's about pursuing a dream of brewing beer in a nation famed for its wine snobbery, with mad neighbours, unexpected pregnancy, and various calamities to contend with.