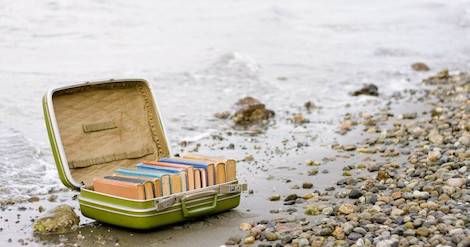 This content contains affiliate links. When you buy through these links, we may earn an affiliate commission.
June is Immigrant Heritage Month, an initiative meant to celebrate the contributions that immigrants make to the United States. As part of its efforts, the #IAmAnImmigrant campaign launched last year to give voice and visibility to the community and shift perceptions about who immigrants are and what they do. At a time when they've been scapegoated for pretty much every societal ill and hours away from yet another Muslim ban being enacted, this campaign is a reminder of how the United States is a thriving, cultural, exciting wonderland thanks to their presence and not despite of it. Gorgeous snapshots of artists, musicians, officials, and regular folks are accompanied by a brief description of their accomplishments, capturing their presence in the US as one of joy. Of course, among these glams pics, you can find those of authors. The month is ending, but there is still time to pick up one of their books and learn more about the immigrant experience or take pride in your own immigrant story. Here is a small sample of amazing memoirs from writers who participated in this important campaign:
To the Stars: The Autobiography of George Takei, Star Trek's Mr. Sulu by George Takei: Star Trek legend and social media viral sensation, Takei has become a living legend. In his autobiography, he relays details of his childhood in a Japanese-American interment camp during World War II and his rise to fame.
Brother, I'm Dying by Edwidge Danticat: Danticat's memoir focuses on two of the most important men in her life: her father, who immigrated to the United States in search of a better life and her Uncle Joseph, who raised her in Haiti until she was reunited with her family at the age of 12. Both figures are used as a way to explore issues of exile, immigration policy and the way political and historic forces can tear families apart.
Not My Father's Son: A Memoir by Alan Cummings: The dashing and wry Alan Cummings had a devastating childhood of abuse and violence. His book holds at its center a family mystery that Cummings wishes to solve when he participates in a popular genealogy TV show back in the UK. What he gets instead is far more than expected and turns our ideas of identity and family obligations upside down.
I'm the One that I Want by Margaret Cho: The daughter of Korean immigrants, Cho describes the struggles she faces as an Asian-American woman trying to make it in Hollywood. Adapted from her comedy special, Cho tells of her own battles with substance abuse, weight and the loss of her own sitcom.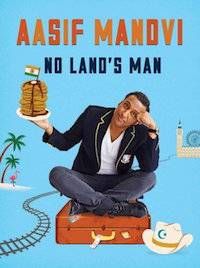 No Land's Man by Aasif Mandvi: Daily Show correspondent Aasif Mandvi gives us hilarious snippets of immigrant life, as we journey through his childhood and adulthood that took him from India to England to the US. His anecdotes of culture clash and adaptation show how complex forming one's own cultural identity can be.