Newsletter 1
5 Lesbian and Gay Holiday Romances to Read This Season
This content contains affiliate links. When you buy through these links, we may earn an affiliate commission.
The holidays are a complicated time for many people, but since we're all readers, I'm sure we can all relate to curling up with a book during cold weather or looking for some escape from family bonding time. There's a big draw for holiday romances because for some, they really help bring in that warm and fuzzy holiday spirit, the kind of feeling only match by a hot mug of tea or cocoa (preferably with a little splash of an alcohol of your choosing). These lesbian and gay holiday romances will be sure to match that wintry coziness for both readers new to the genre or simply want to add more holiday romances to their collection. As a note, I did have some trouble finding romances that include asexual and transgender characters, so if you know of any you'd love to recommend, leave a comment!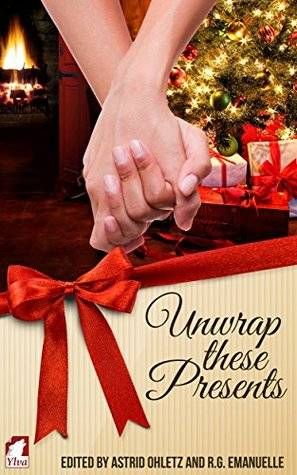 Unwrap These Presents edited by Astrid Ohletz and R.G. Emanuelle
I always recommend anthologies to readers who are just dipping their toes into a new genre, but anthologies are also a great way for readers, in general, to try a variety of authors at one time. Not all the stories may be winners, but you're bound to walk away with a few favorites and some new authors to check out. Unwrap These Presents is a collection of lesbian holiday romances with a pretty diverse cast of characters. With twenty-three stories, there are heroines of all sizes who celebrate more than just Christmas! As a bonus, proceeds of the anthology will go toward the Albert Kennedy Trust in the UK and the Ali Forney Center in New York City, which are both organizations which help homeless LGBT youth.
Let It Snow by Heidi Cullinan
Let It Snow is the first book in Cullinan's Minnesota Christmas series, so if you are a fan of gay romance and snowy, Midwest settings, you may want to binge read these books. This is also an opposites attract, city-mouse-country-mouse romance between a pretty adorable stylist, Frankie and a gruff, former Minneapolis lawyer named Marcus. The story has so many layers beneath its cozy, winter cover and is more than just a saccharinely sweet holiday romance (which is one of the reasons I'm so picky about holiday books). There's also a bit of an age difference between Frankie and Marcus, so if that's not your bag, I highly recommend giving one of the other Minnesota Christmas books a try.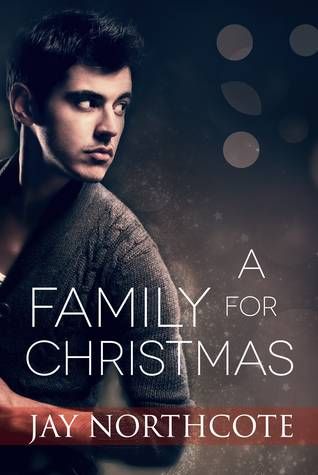 A Family for Christmas by Jay Northcote
A shy hero. A workplace crush. A fake relationship. If any of these things appeal to you, pick this up, immediately! Zac has no real family to speak of, growing up in a series of foster homes. So when coworker, Rudy, invites him to spend the holidays with him and his family, the potential to have a real holiday surrounded by Christmas spirit is a temptation he can't resist. But when Rudy's mom assumes her son has found some happiness with a new boyfriend, the two men don't have the heart to tell her the truth. As someone who rarely has a good holiday season with family and is dating someone whose family is bursting with holiday cheer, I really understood Zac's internalized struggle about fitting in and not being good enough. But I promise that Rudy's family hijinks temper Zac's broodiness and angst.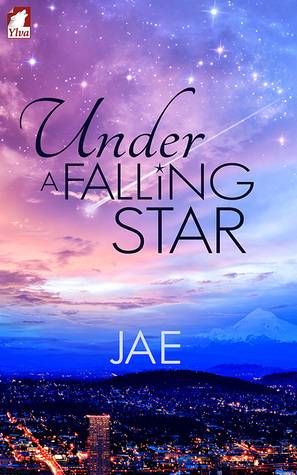 Under a Falling Star by Jae
Adorable, holiday hijinks ensue in this lesbian romance! Austen is the new secretary at a gaming company in Portland and her first assignment is to decorate the company tree. But when the topper on the tree falls and hits another employee, Dee, in the head, Austen is worried she already might be out of the job. Dee instantly blames her attraction to Austen on her head trauma because, whether or not Austen is aware, Dee is the second in command at the company. And of course, workplace relationships between a boss and an employee never turn out well. This romance is perfect for those who like their romances sweet and a little bit silly.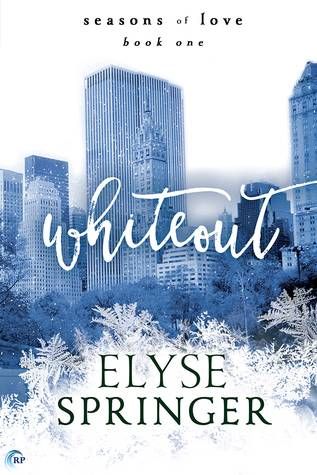 Whiteout by Elyse Springer
This holiday romance isn't coming out until after the holidays, but with snow still on the ground in parts of the world in January when it releases, I'm counting it because oh. em. gee. Springer puts a different spin on the typical Hallmark movie-esque quality of holiday romances by throwing in some good, ol amnesia! Noah wakes up in a cabin with no memory of what happened and who the attractive man is who's taking care of him. As his memories slowly begin to come back, he starts to realize who his caretaker is and how Noah wound up in this scenario. It's twisty and mysterious and reminds me a little bit of if M. Night Shyamalan wrote gay romance. I should also note that this is the first book in the Seasons of Love series. The next book, Thaw, features a lesbian romance between a librarian and a supermodel and I'm all sorts of excited!