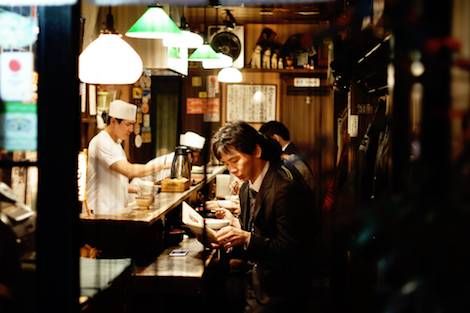 This post is sponsored by Six Four by Hideo Yokoyama, just published by FSG.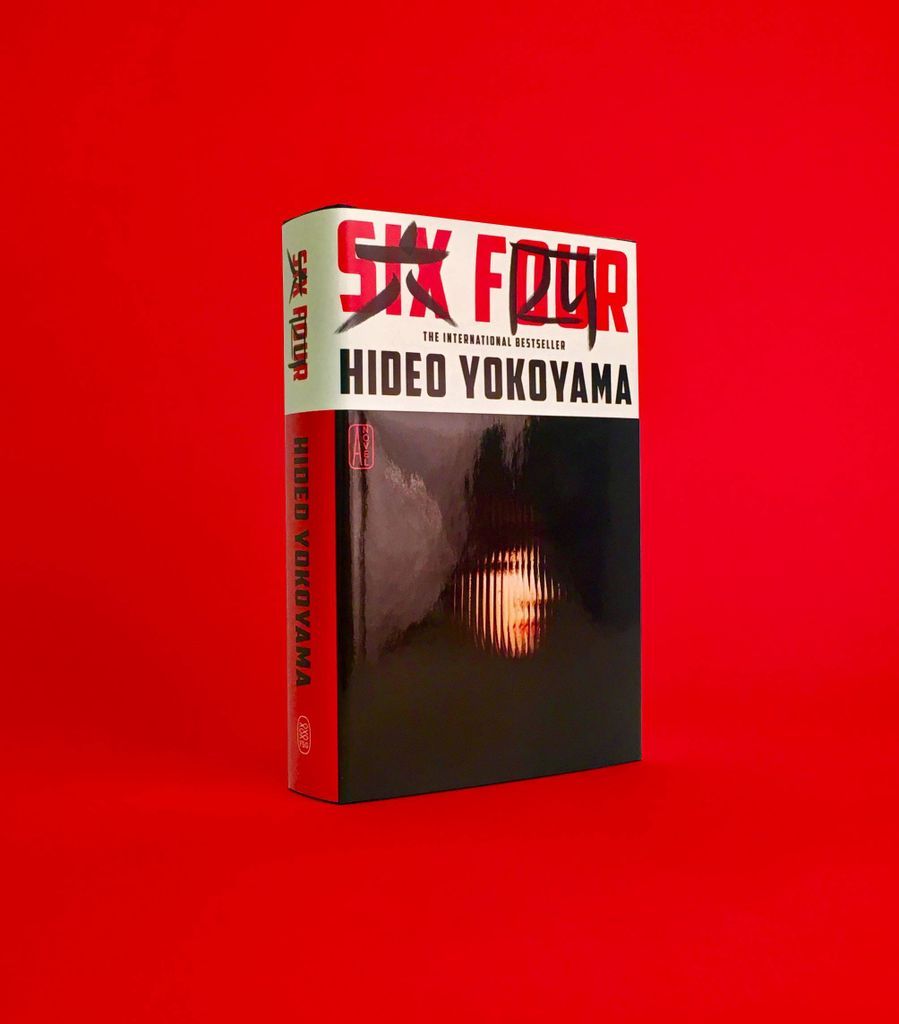 For five days, the parents of a seven-year-old Japanese schoolgirl sat and listened to the demands of their daughter's kidnapper. They would never learn his identity. And they would never see their daughter alive again.

Fourteen years later, the mystery remains unsolved and the stigma of the case known as "Six Four" has never faded.

Yoshinobu Mikami, a former detective who was involved in the original case and who is now himself the father of a missing daughter—is forced to revisit the botched investigation. Mikami is hoping to help finally put the notorious case to rest. But what he uncovers are secrets that he never could have imagined.
---
When you read a lot of mystery, crime, and thrillers, being surprised starts to get rarer and rarer. It isn't to say that the reading is less enjoyable, but when everyone is discussing how shocked they were by the revelation, or end, or twist, you're probably the quiet one because you had figured it out. This was in part what led me to start reading translated novels from around the world. The genres are often times presented differently, I find myself being surprised more often, and as a huge awesome bonus I get to see how different other countries governments, laws, and police operate. One big difference I noticed early on was how certain places, like Japan, did not use guns in crimes the way U.S. novels do. They're also generally much darker and have a psychological angle, both of which always leaves me a very satisfied reader. Here are five Japanese crime writers that should definitely be on your radar—and by that I mean either in your TBR pile or in your hand.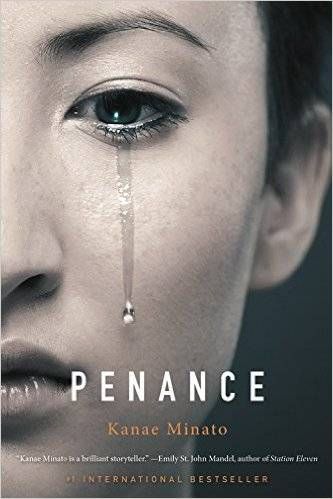 Kanae Minato: If you're wondering what I meant by "dark" according to her Goodreads' author page Minato has been described as "'the queen of iyamisu' (eww mystery), a subgenre of mystery fiction which deals with grisly episodes and the dark side of human nature." In her first novel, Confessions, a teacher takes revenge on the students who murdered her daughter and in her second novel, Penance, a mother threatens the four girls who had been with her daughter before her murder. Mothers, daughters, revenge, and crime! Minato writes character driven mystery/crime novels that take deep dives into people's psychology—especially, girls and women—with an unflinching look at the dark side of humans. I will read any novel she writes.
Natsuo Kirino: Speaking of fantastic-Japanese-crime-writers-focusing-on-women-characters here's another author who eternally has my money and reading time. Her first English translated novel Out is dark, feminist, horror and probably not like anything you've read: A group of women working together at a factory find themselves coming together to cover up a murder, but not everyone handles the guilt well. The crime genre, and life in general, is almost always centered around violence towards women which is why I'm always intrigued to see violent women–it feels like there is so much to explore that hasn't already been done a million times over and Kirino certainly goes there. If like me you inhale Out you'll want to immediately pick up Real World and Grotesque. According to Goodreads she has thirteen novels, so I'm gonna need translators to get on that STAT!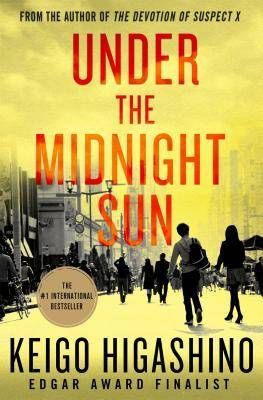 Keigo Higashino: I'm currently making my way through Higashino's detective mystery series (out of order of course) and am thrilled to have discovered him! My first read of his was actually the last of his to be translated to English: Under the Midnight Sun. This novel is a perfect example of why I love Japanese mystery writers: it starts as a detective novel–a murdered pawn shop owner and a suicide are two of detective Sasagaki's cases–but from there it segues into a crime novel that follows the characters related in some way to those cases for twenty years and then it folds itself back into a detective novel at the end. I mean bravo! There was a reason I selected it as one of the best mystery books I read in 2016 so if you've yet to pick up one of his novels you're missing out. Oh, and did I mention he's a huge hit in Japan?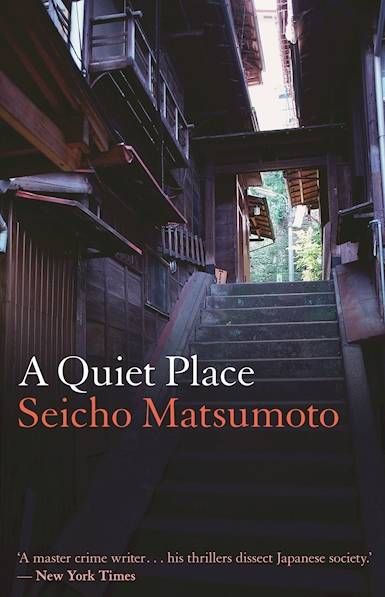 Seichō Matsumoto: Credited with changing the genre in Japan by having precisely detailed police procedures and a real look at Japanese culture is why I couldn't pass up reading A Quiet Place. Matsumoto takes us into a marriage as a husband finds his wife's death peculiar because of where she died. Unable to let this go he starts trying to unravel why she would be there which leads to a great slow-burn read that ends with a… well I can't tell you but I will say the "switch" left me very satisfied. So much so I'm looking forward to diving into his catalog starting with Points and Lines.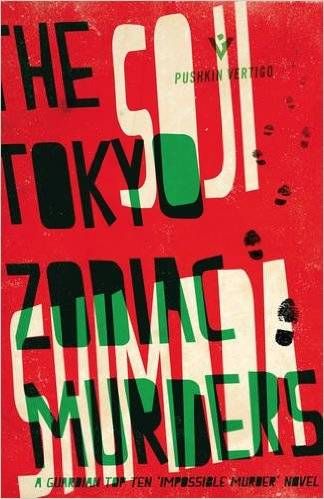 Soji Shimada: And last, but certainly not least, the man I credit with writing the only mystery novel that I had ZERO idea what the "solution" was. I forever tip my hat to him and his novel The Tokyo Zodiac Murders (Detective Mitarai's Casebook). The actual crime and solve are dark while the rest of the novel is almost like a Sherlock and Watson try to deduce an unsolved locked-room mystery from years ago. Imagine if you will an artist, Umezawa, has planned on creating the perfect woman by using dismembered body parts from six daughters and nieces. The women are in fact dead, BUT Umezawa had been murdered days before the women in his locked studio. Now that's a hell of a locked-room mystery to solve! It's the only novel of his I've found translated to English so far so while I wait and hope for more I'm going to go read The Decagon House Murders by Yukito Ayatsuii which Shimada wrote the introduction to.
Save
Save
Save
Save
Save
Save
Save
Save
Save