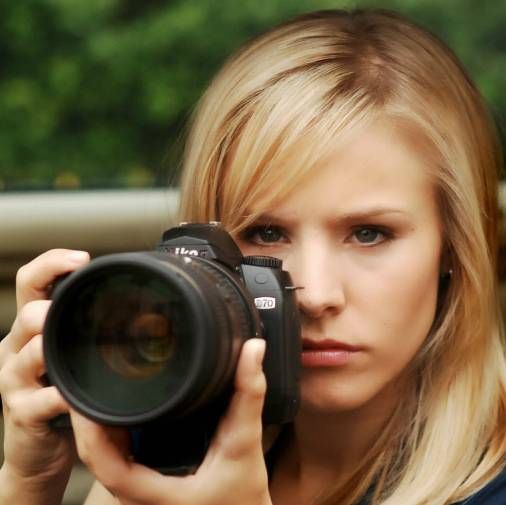 Audiobooks
4 Hollywood Actors Who Encored Their Starring Roles on Audiobook
Through Book Riot's relationship with Audible, the leading provider of audiobooks, Book Riot readers who are new to Audible can click here to download a free audiobook and get a 30-day free trial of the service. Audible offers more than 150,000 titles that can be played on iPhone, Kindle, Android, and 500 other devices.
What would you give to hear Alan Rickman read Harry Potter or Ian McKellan read The Lord of the Rings? Some film performances are so iconic that it's damn near impossible to imagine anyone else portraying those roles. And in a stroke of good luck, NYC and LA get on the same page every once in awhile to treat us to an audiobook that's read by the very same actor who starred on the silver screen.
Here are four iconic actor crossovers that we scouted out. Know of any others? Tip us off in the comments!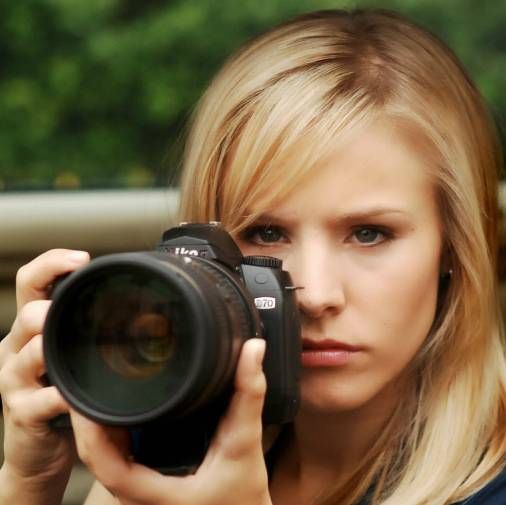 Audiobook: Veronica Mars: The Thousand Dollar Tan Line

Who reads it:
Kristen Bell
Who wrote it:
Rob Thomas and Jennifer Graham
What it's about:
Veronica Mars is back in in Neptune, California, to revive her investigating career! When a girl disappears from a spring break party, Veronica finds herself in a dangerous underworld of drugs and organized crime with a shocking connection to her past.
Movie credits:
Kristen Bell starred as Veronica Mars in the 2004 TV crime series created by Rob Thomas… not to mention the 2014 film that fans backed in a $5.7 million Kickstarter campaign.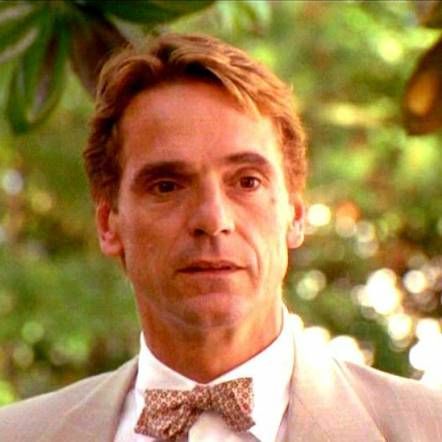 Audiobook: Lolita

Who reads it:
Jeremy Irons
Who wrote it:
Vladimir Nabokov
What it's about:
After a failed marriage and a mental breakdown, literary scholar Humbert Humbert moves to a quiet New England town to write. But his plans evolve when he falls in love with his landlady's 12-year-old daughter, Lolita, and sets out to marry the landlady and seduce the preadolescent girl.
Movie credits:
While it's not the Stanley Kubrick version, Jeremy Irons still killed it as Humbert Humbert opposite Dominique Swain and Melanie Griffith in the 1997 adaptation of
Lolita
directed by Adrian Lyne.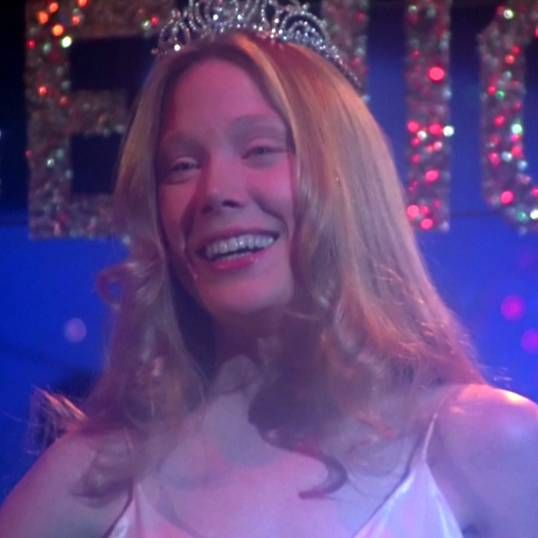 Audiobook: Carrie
Who reads it: Sissy Spacek
Who wrote it: Stephen King
What it's about: When Carrie White, a bullied teenager with a domineering, fundamentalist mother, discovers she has telekinetic powers, she exacts revenge on her classmates at a bloody high school prom.
Movie credits: Sissy Spacek starred as Carrie White in the classic 1976 adaptation of Carrie directed by Brian De Palma.
Audiobook: Heartburn
Who reads it: Meryl Streep
Who wrote it: Nora Ephron
What it's about: Cookbook writer Rachel Samstat discovers her husband is cheating on her when she's seven months pregnant with their child. The tragicomic story is based on Nora Ephron's real-life split with husband Carl Bernstein.
Movie credits: Meryl Streep starred as Rachel Samstat opposite Jack Nicholson in the 1986 adaptation of Heartburn directed by Mike Nichols and written by Nora Ephron.
Save