Lists
5 Halloween-Appropriate Books to Read If You Don't Like Horror
This post is sponsored by Playster.
Playster is the world's first all-in-one entertainment service. It takes care of everything — ebooks, audiobooks, music, movies, TV shows and games — and gives you unlimited access to millions of titles for one flat monthly fee. That's right! Playster lets you enjoy unlimited audiobooks and ebooks — no restrictions, no credit systems.
The service is accessible through all web browsers, as well as Playster's Android and iOS apps, on virtually any device. What's more, the offline mode lets you save all of your favorites for on-the-go reading when there's no Internet access around. Sign up today to get your free 30 day trial!
---
Halloween time is also known as The Season of Horror Reading Recommendations in the book world, but horror isn't everyone's bag. Sometimes you don't need another reason to be scared of what's behind your closed shower curtain when you get up in the middle of the night to use the bathroom, ya dig? So here are five seasonally appropriate reads that won't have you checking your car's back seat at night before you get in the car:
The October Country by Ray Bradbury
More "spooky" than "horrifying," this collection of short stories is perfect for the fall, and for the holiday that separates the barrier between the living and the dead. All shadow-worlds and the darker side of everyday life, the book won't have you fearing serial killers in your room at night, but it will have you rethinking looking into a funhouse mirror ever again.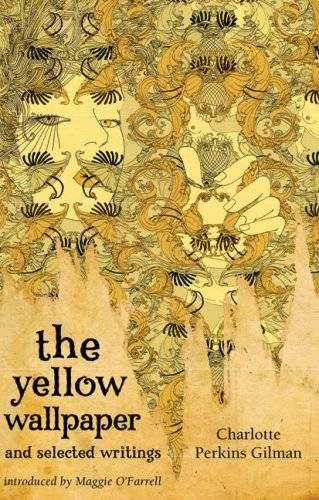 The Yellow Wallpaper by Charlotte Perkins Gilman
Our narrator is a young wife in the early 20th/late 19th century who moves into an old mansion with her husband. They take up residence in the upstairs nursery (that with the aforementioned wallpaper), and the narrator is forbidden from working or exerting herself in anyway in order to treat her "nervous" disorder. Her confinement and slow descent into paranoid psychosis (maybe) are frightening to watch, and her claustrophobia somehow feels very appropriate to read when entering winter.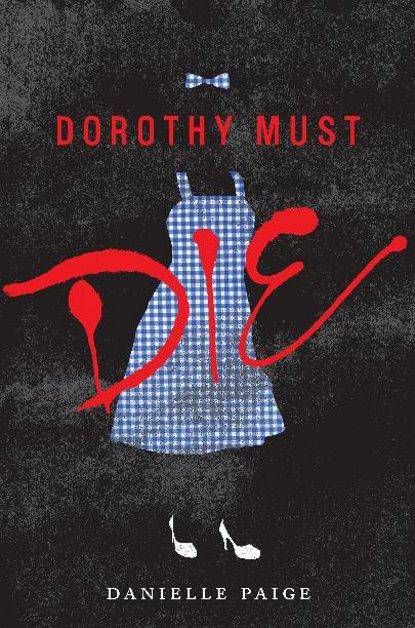 Dorothy Must Die by Danielle Paige
The first in a dark series re-telling the Wizard of Oz story: the good guys aren't good, the bad guys might not be bad, and violence is expected. A bleaker and edgier version of a story so familiar to us it might as well be a fairy tale: what could be more appropriate Halloween reading?
Hallowe'en Party by Agatha Christie
A cozy mystery from the Queen of Cozy Mysteries, this one starring Hercule Poirot. A 13-year-old girl brags at a Halloween party that she saw a murder, and no one believes her until her body is found later drowned in a tub of bobbing apples. Poirot has to figure out who killed her, and if she was telling the truth in the first place. All the spooky mystery, none of the gore.
Good Omens by Neil Gaiman and Terry Pratchett
Two fantasy greats came together to give us this humorous version of the apocalypse. An angel and a demon know the end is neigh, but both are kinda fond of life on Earth and are therefore not so happy about it. If you're in the mood for tales of the supernatural and otherworldly but would prefer it with a dose of absurd laughs, this is your pick.