Lists
5 Great Books Set in Iowa
This content contains affiliate links. When you buy through these links, we may earn an affiliate commission.
I'm a sucker for a good Midwestern story. As a native Minnesotan (and now Coloradoan), I always look fondly to tales that can recount my own relationship with that beautiful part of the country. Even though native Midwesterners often want to get out of the region, those of us who do will always have a place in our heart for the vast fields, biting winters, and humid, thundering summer evenings.
Iowa, especially, seems to encapsulate the Midwest ethos. I went to school at Drake University, met my Iowa-native wife, and then lived there for a couple more years after graduating. When we travel back to visit friends and family, you just feel something different in the air when you arrive. While that feeling is often just farming chemicals and manure, I like to think of it as family love and community bonds.
Tales set in Iowa aren't often thrillers or mysteries (although there is one in this list!); they're books about family, love, growing up, and finding yourself. They won't quickly turn the pages, but will have you thinking and talking about it with friends and family more than any Patterson novel could. Even living in Colorado, I find that the majority of people have ties to the Midwest, and the following books will bring you right back home.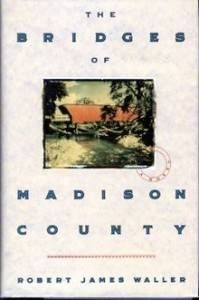 Bridges of Madison County by Robert Waller
This Iowa classic is perhaps surprisingly one of the best selling books of the 20th century, having sold over a whopping 50 million units. It tells the classic story of star-crossed lovers in 1960s Madison County, IA. It's not far from the state's epicenter of Des Moines, but still decidedly rural. Italian transplant Francesca has a family, but remains lonely, and Robert travels into town as a photographer to shoot the area's famous covered bridges. You can imagine what happens next. It's an excellent story of enduring love, made even more real when you've seen the covered bridges in person. (They truly are a sight to see, and make for an incredibly romantic date with your loved one.) This book just doesn't need much explaining, as its history truly speaks for itself.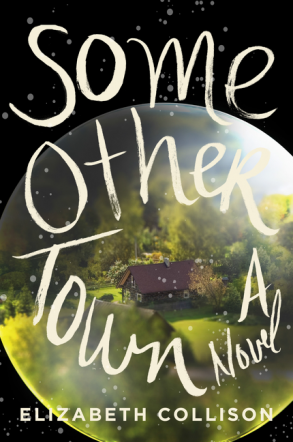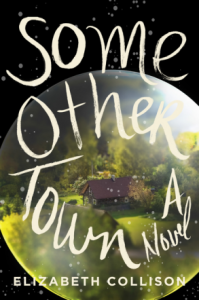 Some Other Town by Elizabeth Collison
This new debut novel by Collison isn't explicitly set in Iowa — it's more of a vague Midwestern town — but her Iowa City roots and a few clues in the text tell us it indeed takes place in the Hawkeye State. Margaret Benning, our protagonist, is a twenty-something who works at a children's publishing company and is trying to navigate life with her quirky coworkers, batshit crazy neighbor, and a new love interest, Ben. This is a character-driven book, but has an ending that will leave your jaw open. Part of what I love about Midwest books is that the bleak surroundings force the author to focus on the details and idiosyncrasies of the people rather than the setting (as is common with Western-set books); Some Other Town has that quality in spades. It's not your average, straightforward novel, and that's what makes it so memorable.
Collison is yet another product of the Iowa Writer's Workshop, which has given us fantastic writers like John Cheever, Jane Smiley, Philip Roth, Marilynne Robinson, Ann Patchett, Flannery O'Connor, John Irving, and too many more to list here. Here's to hoping Collison keeps producing such fine work.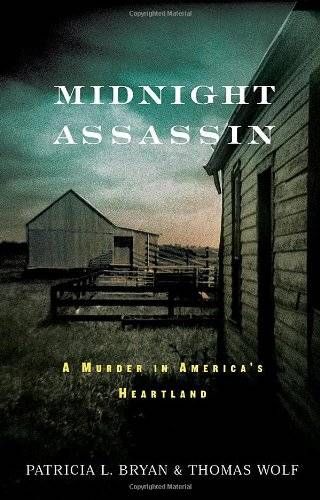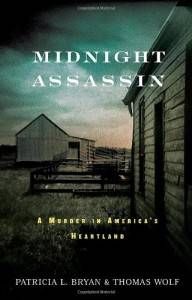 Midnight Assassin: A Murder in America's Heartland by Patricia Bryan and Thomas Wolf
While I noted there aren't many murder mysteries set in the fields of Iowa, this true story of a 1900 murder is. You don't often see true crime stories from over 100 years ago, so this one really intrigued me from the get go. On a cold December night, a well-to-do farmer was gruesomely murdered in his own bed by two blows to the head with an axe. Four days later, the farmer's wife was arrested. During the funeral. Talk about drama!
The wife, Margaret Hossack, claimed innocence, of course. Neighbors weren't keen on getting into anybody's business so they didn't talk much. And then there's the intrepid young journalist, Susan Glaspell, who tries to find the truth. It's like Scandal a century ago.
Back then records weren't well-kept and eyewitness accounts weren't instantly published to social media, so digging up the truth was an especially hard task for our modern-day authors. They do so with aplomb, however, and this book is definitely one of my favorites of the true crime genre.
Gilead by Marilynne Robinson
Just as I love a good Midwest book, I'm also a sucker for an epistolary novel. This Pulitzer Prize winner was my kryptonite on two fronts! In the book, dying Minister John Ames recounts his life story for the sake of his seven-year-old boy. He tells the stories of his own father and grandfather, as well as of his own successes and failures. It's a Midwest story through and through, but also deeply universal. Ames wrestles with his vocation, what to think about war, family life, giving and compassion…all the things that both fuel our human drive and also have the capacity to bring us to ruins.
Robinson followed up Gilead with Home, an independent companion novel, and last year's Lila. I've heard rave reviews for both of those (and they both of course take place in Iowa), but have not read them yet. I plan to remedy that soon.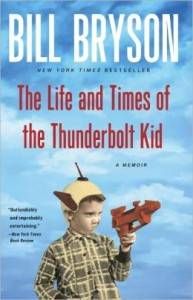 The Life and Times of the Thunderbolt Kid by Bill Bryson
Bill Bryson is one of Iowa's most beloved sons. Although he moved across the pond, the city of Des Moines will always claim him. And while he even attended the same college that I graduated from (Drake U), I hadn't read anything of his until last year, a far-too-long four years after graduation. That first book was A Walk in the Woods, and I was immediately hooked.
The Life and Times of the Thunderbolt Kid tells the story of his Des Moines, Iowa childhood, through the eyes of that little boy. Now, I'm cheating a little bit with this pick, and it's not quite entirely set in Iowa. It truly is a chronicle of life in the '50s and '60s for your average middle class family. New inventions like frozen dinners and television were sweeping the nation, and Bryson had a front-row seat as a young kid. Lovely Des Moines is the perfect backdrop for that story, and Bryson's childhood tale seems the perfect portal by which to observe America in those years. You'll leave the book in one of two ways — either nostalgic for a time gone by, or absolutely thankful that we're 60 years ahead of that Midwest Leave It to Beaver-esque landscape
I certainly didn't cover all the great books set in Iowa, but these are some of my favorites. I'd love to hear yours in the comments!
____________________
Like chattin' up other readers and keeping track of your books on Goodreads? So do we! Come give us a follow.