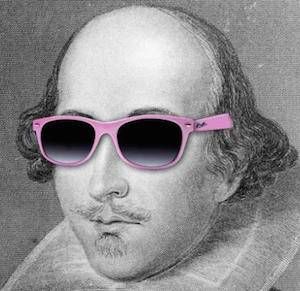 The first real official day of summer was yesterday, and you know what that means: hot days, warm breezy (and if you, like me, lives in a place that is drenched in humidity, muggy) nights, and visions of a beach vacation in your head. If you're lucky enough to actually be heading to the beach and are compiling your reading lists, add these graphic novels to your beach tote.
(1) Adulthood Is a Myth – Sarah Anderson
Love Hyperbole and a Half? Then Adulthood is a Myth needs to be pretty much at the top of your list. Anderson (Internet name: Sarah's Scribbles)'s absurdist slice-of-life comics are incredibly funny and enjoyable, and her silly drawing style just adds to the appeal of this comic. I've been waiting for this collection for a long time, and trust me, it doesn't disappoint.
(2) Lucky Penny – Ananth Hirsh & Yuko Ota
This adorable slice of life comic features a main character named Penny Brighton who is just unlucky. She's trying hard at adulting, and trying to do all the right things but…it just seems like life is conspiring against her. I mean, what are the odds that someone would lose both their job and their apartment on the same day? This is such a great, fun graphic novel—I loved every second I spent with it.
(3) Emma (Vols. 1–4) – Kaoru Mori
I have a disclaimer on this: It's technically a manga series not a graphic novel, and only 4 of 10 of 5 [edit] have been released in the United States as of yet (with the fifth scheduled for an August pub date), but trust me that this series is one you want to read. These volumes are hefty, so there is plenty to dive into on each one, and the art is incredible. The story follows Emma, a lady's maid living in Victorian England who catches the eye of the son of a wealthy businessman, and they soon fall in love and must face the stark reality of their class differences.
(4) Habibi – Craig Thompson
If you want to be completely sucked in and mesmerized by a graphic novel, then look no further than Habibi. This doorstopper (clocking in at almost 700 pages) will keep you mesmerized as the incredible art mingles with a gripping story about two refugee slaves who meet in childhood and fall in love. It's an incredible epic story that is at once large and small, about two people in love, but also about the changes happening in the wider world around them.
(5) Delilah Dirk and the Turkish Lieutenant – Tony Cliff
If you read swashbuckling adventures as a kid, then oh have I got a treat for you. Ask someone familiar with Delilah Dirk about this book and the response almost always be, "Oh, I LOVED that graphic novel" because it's just that fun and exuberant. With the help of her friend Selim, Delilah decides to rob a rich corrupt Turkish sultan—and if you enjoy Delilah's adventures, the second graphic novel in this series, Delilah Dirk and the King's Shilling, was just released.