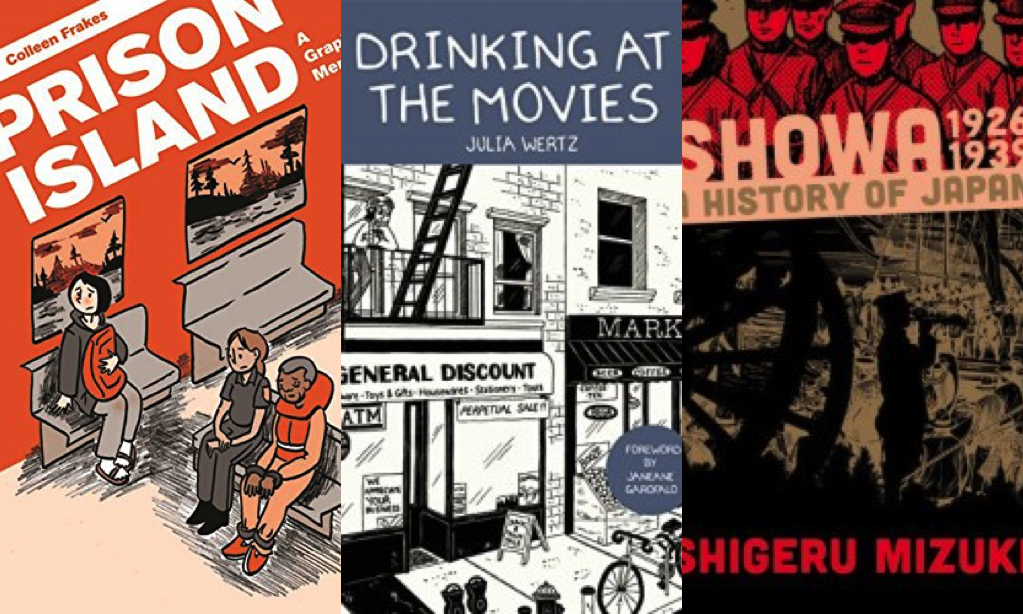 This post was originally published at Panels, our sister site about all things comics! Check out more from them here.
_______________
I always say that graphic memoirs are what got me into comics. I'd been reading and loving them for years before I started reading any types of series; they're my first love. I stopped reading them for awhile—not on purpose, but because I had a lot of other "work" reading to do, and I stopped prioritizing them. But one day, I just looked at all the awesome graphic memoirs on my shelves desperate to be read, and I knew that it was time for a binge. Here are 5 graphic memoirs I read that I think everyone should pick up and read: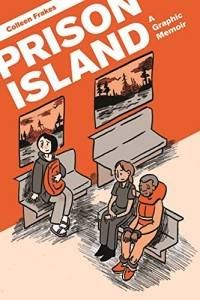 Prison Island – Colleen Frakes (Zest Books)
"You can never go home again" is a popular saying, but in Frakes' case, it's true, as she grew up on an island that housed a prison. The only people who lived on the island full-time besides the prisoners were the people who worked there and their families, but in 2010, the island was closed for good. This memoir bounces back and forth between Frakes growing up on the island, and the quirks of living in such a strange situation, and what it was like to go back for the closing ceremony and say goodbye to her hometown once and for all.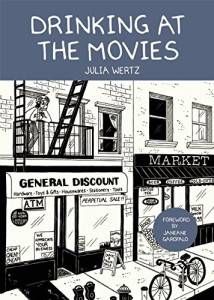 Drinking at the Movies – Julia Wertz (Koyama Press)
This modern-day classic of a graphic memoir has been beautifully reissued by Koyama Press, and from the moment you read the wonderfully wacky forward by Janeane Garafalo, you know you're in for a treat. Wertz is a talented artist, and her story of making ends meet in New York as a broke 20-something is both relatable and hilarious. She manages to keep the tone light, even as a dark undercurrent of emotion rears its occasional ugly head, and it's thoroughly entertaining from beginning to end.
Showa: A History of Japan (1926–1939) – Shigeru Mizuki (Drawn and Quarterly)
This ambitious series of graphic memoirs/histories (four of which have been released in the U.S.) chronicle life in the Showa era of Japan. Mizuki deftly juxtaposes his country's history against the memoir of his own life. This first volume is fascinating, and though the length might seem daunting, the fascinating subject matter and simple approach means that it's very easy to read and enjoy. It was sad to lose Mizuki-san last year, but his legacy lives in on his amazing comics.
Fatherland: A Family History – Nina Bunjevac (Liveright)
This graphic memoir features Bunjevac's family history, centering on her father, who was involved with a terrorist organization working against the Yugoslav government in the 1970s. The first half of the memoir is Bunjevac's own history, fleeing from her father's dangerous activities, while the second delves into the circumstances that made her father who he was. It's fascinating, and provides a great overview of twentieth-century Yugoslav history.
Epileptic – David B. (Pantheon)
What's it like growing up with a brother who has epilepsy? How does it affect your family? Those are the questions David B. tackles in his searing memoir. He chronicles the lengths his parents went to in order to find "magic cures" for his brother, Jean-Christophe, and how it only ended up making him worse. It's difficult to read at times, but well worth striving through this incredible family memoir.