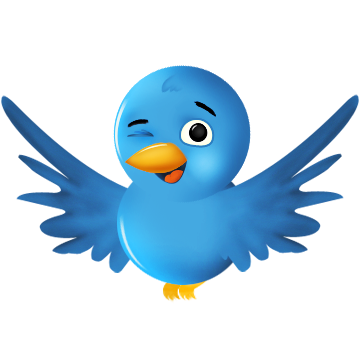 Fiction
5 Fictional Fellas Who Need to Be on Twitter
There are few Internet-based joys like the joy of finding a well-executed fictional Twitter account. But there are some obvious gaps in the Twittersphere–gaps that could be filled by a few fictional characters from some of our favorite books. We've already talked about the ladies who are missing from our Twitter feed. Now it's time for the guys.
1. Rhett Butler from Gone With the Wind. Gone With the Wind is full of Rhett's smart-assy-but-totally-poignant observations on Southern culture, capitalism, racism, fatherhood, and love. He's quippy. Twitter would be his happy place.
2. Alex Perchov from Everything is Illuminated by Jonathan Safran Foer. His charming and hilarious butchering of English combined with his obsession with American pop culture would make for an excellent Twitter feed. I need to know his thoughts on the Kardashians. Plus, he's already got a bio: "But all of my many friends dub me Alex, because that is a more flaccid-to-utter version of my legal name."
3. Hamlet. A moody young royal with a controversial romantic life, living amidst a criminal conspiracy? MADE for Twitter. He might have trouble with the 140 character limit, but wouldn't it be excellent to watch? I would really love if someone did a @KimKierkegaard-style mashup of Hamlet with someone ridiculous. Like, say, @justinbieber?
4. Leopold Bloom from Ulysses. His thoughts are random, sometimes inappropriate, often mundane. So basically, he'll fit right in with the rest of us.
5. Jake from The Last Werewolf by Glen Duncan. A hard-drinking, overly-sexual shape-shifter with a tendency to quote excellent literature while going through various existential crises. He might be my dream-tweeter.