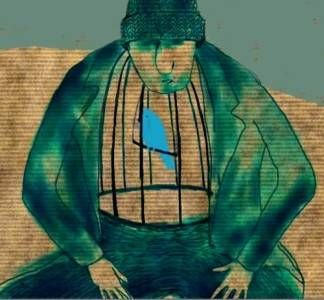 Video
5 Excellent Examples of Animation Based on Literature
I know. You're expecting a list of kid-friendly Disney adaptations of children's books. But that's not what you're getting. These examples are a bit off the beaten path. They do an excellent job of showcasing not only the skill of the author whose work is being featured, but also the animator who is putting his or her skills to the test. We'll begin with the video that inspired this particular trip down the YouTube rabbit hole:
Bluebird – Animated Short Based on Charles Bukowski's Poem
[youtube]https://www.youtube.com/watch?v=jsc3ItAKSLc[/youtube]
This video takes a really interesting approach. The text of the poem is included in the note below the video, but never a word is spoken during the animation. There's music and picture. That's all, and it is more than enough. I recommend reading the poem through once first, then revisiting it after watching the whole thing.
Electric Literature – Single Sentence Animation
[youtube]https://www.youtube.com/watch?v=Y4AhDm3Wbgc[/youtube]
"Angel Lust" by Maggie Shipstead, Animated by Suneet Sethi
These videos are created as a collaborative effort between author and animator. The author chooses a favorite sentence from their work, and gives it over to the animator to be brought to life. These short videos are the result. There's a whole lot more of the Single Sentence Animations on the Electric Literature YouTube channel.
Poetry Reincarnations
[youtube]https://www.youtube.com/watch?v=IHUPJ_e-pM4[/youtube]
These animations are simultaneously cool and creepy – but just a little bit. It's a really neat concept, and it's a good way of introducing older texts to a students who need more than words on the page. They've got lot more where this came from at poetryreincatnations.
Royal Shakespeare Company
[youtube]https://www.youtube.com/watch?v=KZqn5NfVKvk[/youtube]
The RSC has done a couple of interesting animation projects to supplement their work on the stage. The example above is from the Central Saint Martin's project, where they worked with a class of MA Character Animation students on shorts inspired by Shakespeare's plays. They also have a series of animations featuring Billy and his pig by the Brothers McLeod.
Ted-Ed: Lessons Worth Sharing
[youtube]https://www.youtube.com/watch?v=Hhk4N9A0oCA[/youtube]
Not every video in the Lessons Worth Sharing series is related to literature or writing, but they're all really interesting and informative. And the videos like this would be really useful tools in the classroom, especially when trying to bridge the gap between popular/contemporary literature and the classics. One of my favorite videos is one on fictional languages, like those spoken in Game of Thrones and Elvish.
Have you stumbled across any cool bookish animations on the internet? Let us know! Links are welcome in the comments.