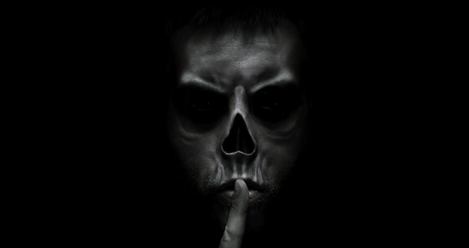 5 Creepy Holiday Ghost Stories: Critical Linking, December 11
Sponsored by Book Riot's 10 Best Nonfiction Books of 2018 Giveaway–enter here!
---
Long before yuletide traditions included stockings, eggnog, and ugly sweaters, the Christmas season was considered the perfect time of year to sit around the fire with friends and family and share scary stories. If you want to incorporate the ancient custom into your modern celebration, there are plenty of holiday ghost stories you can read online.
---
"Jane the Virgin" could be sticking around the CW — sort of.
Variety has learned that the network is developing a spinoff of the critically acclaimed series with original series writer and co-executive producer Valentina Garza onboard to write and executive produce the new project. Garza has been with the original series since its third season and has also written for shows like "The Simpsons," "Bordertown," "George Lopez," and "Los Beltrán."
I am SO VERY MUCH HERE for an anthology spinoff that is based on novels written by the character Jane Villanueva.
---
Last week, we published a list of the biggest fiction bestsellers of the past 100 years—and gently compared them to the books we still read and talk about from those very same years. Sometimes the difference was striking, and sometimes, readers of the past, you kind of nailed it. A few of our own, present-day readers wrote in to request that we give nonfiction books the same treatment, and since Publishers Weekly also kept lists of the bestselling nonfiction of the past 100 years, those readers are in luck. The data below comes almost entirely from those lists, which count sales of nonfiction books in the United States, and are of course subject to all of the flaws, faults, and inaccuracies of any similar best-seller lists.
A look through the years at books is always interesting to me, and Lit Hub did nonfiction bestsellers of the last 100 years.