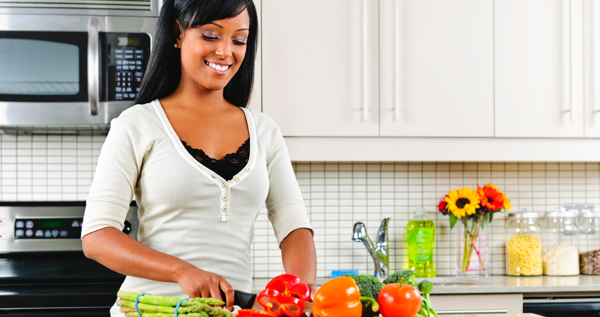 This content contains affiliate links. When you buy through these links, we may earn an affiliate commission.
There are many who can find a sense of calm and a feeling accomplishment in the kitchen, following a recipe or creating a dish from what's in the fridge. Others enjoy watching cooking and baking shows to relax, or find joy in pining recipes and reading food blogs. I am not one of those people. At most, I enjoy eating my feelings with a giant bowl of queso. But recently, I've taken to reading comics with a cooking theme or element. And while I know there a lot of good comics devoted to cooking actual recipes, and wonderful food memoirs, for whatever reason I'm drawn to fictional characters cooking. Whether it's fantastical ingredients, or simple foods I know I could find at my grocery store, I find solace and pleasure in seeing fictional characters make and enjoy food. Here are the ones I'm enjoying at the moment, but please share your favorites in the comments so I can continue with this comic reading trend.
Balderdash by Victoria Grace Elliott
Balderdash looks like the best macaroons on display in a Parisian shop. This gorgeous webcomic follows two girls, Afia and Georgie, and their separate journeys to a small town to learn more about something dear to each of them. For Afia, it's High Magic and it's mysteries, while Georgie wants to learn baking—using no magic!—from a master baker. While this isn't a dedicated cooking comic, the scenes with Georgie baking are delightful, and I particularly enjoy the bonus illustrated recipes at the end of each chapter.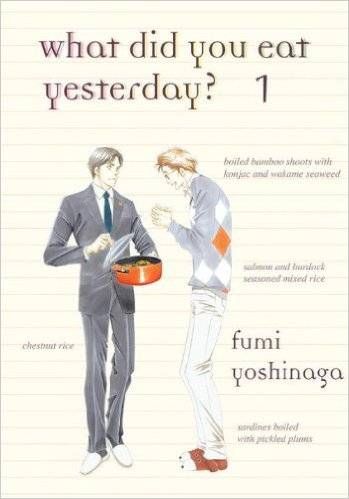 What Did You Eat Yesterday? By Fumi Yoshinaga
Shiro Kakei is a lawyer who never takes his work home, because he's too busy at night making healthy and delicious meals to enjoy with his boyfriend, hair stylist Kenji Yabuki. This slice-of-life manga is so simple, and yet every chapter I am curious and delighted to see what Shiro will pick up at the market (on a strict budget, of course) to make for dinner. One recipe is included at the end of each chapter, but I bet a dedicated cook could follow along with every panel and make every dish Shiro whips up.
Space Battle Lunchtime by Natalie Riess
Peony is minding her business in her bakery, when an alien appears and asks if she'd like to be a contestant on the intergalactic cooking reality show hit, Space Battle Lunchtime. She agrees, and why wouldn't she, Space Battle Lunchtime is the best name of anything I've heard in ages. Peony soon finds herself in a televised kitchen full of alien competitors, alien ingredients, and alien cooking tools. The first volume of this comic is full of joy and humor, and I think people of all ages will enjoy and get invested in Peony and this competition.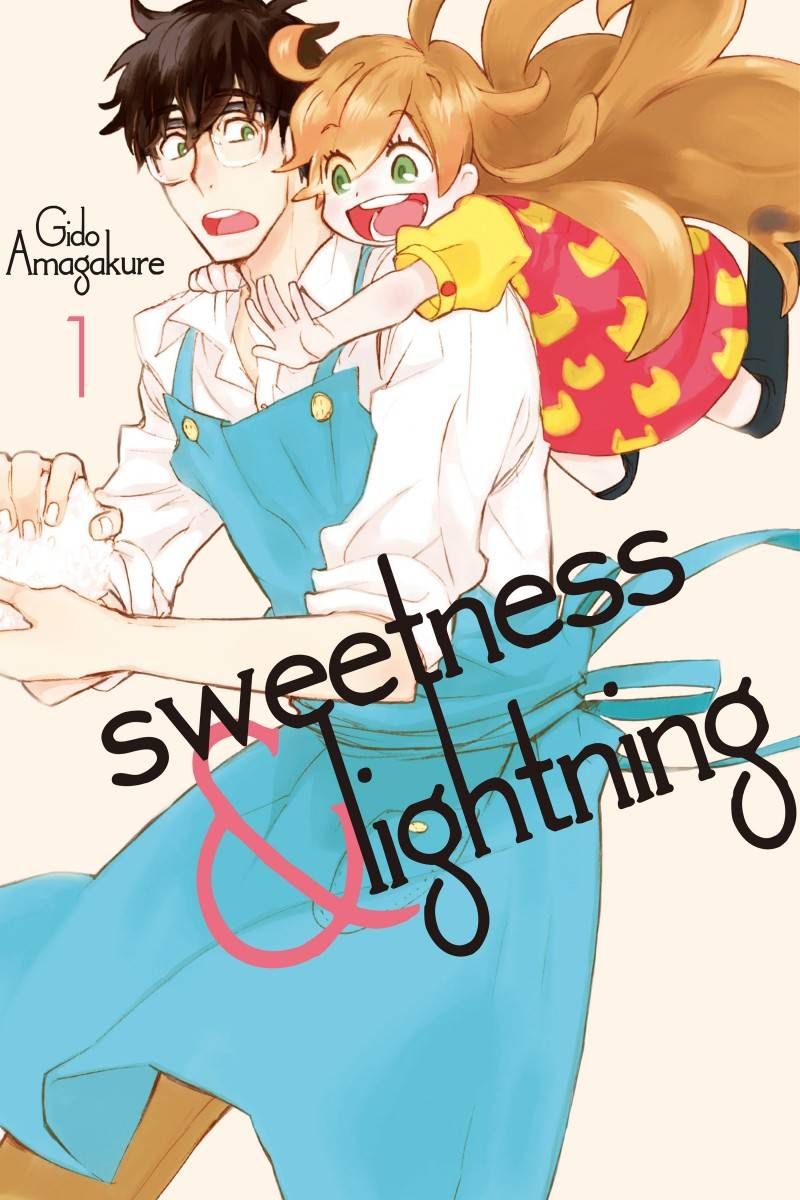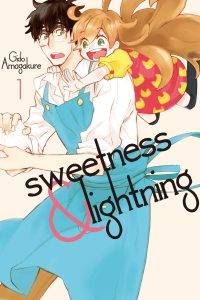 Sweetness & Lightning by Gido Amagakure
Widower Kouhei Inuzuka is doing his best to raise his daughter, the hilarious and lively Tsumugi, but when he runs into a student outside of school one day, he realizes relying on convenient pre-made meals is not a sustainable long-term food solution. Together with Kotori Iida, the daughter of a restaurant owner/cooking researcher, Kouhei starts making meals from scratch. I love that the crux of this manga is a dad who wants to do the best thing for his daughter. Amagakure illustrates a recipe at the end of each chapter that look so cute and simple, I find myself thinking "If Kouhei can make this, I can make this."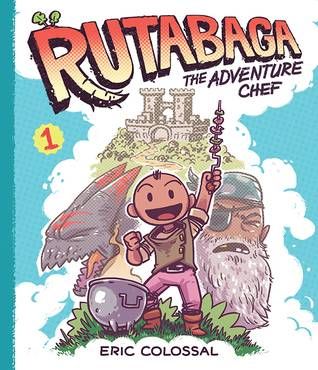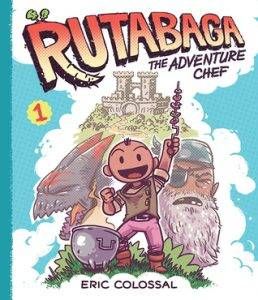 Rutabaga the Adventure Chef by Eric Colossal
Rutabaga is only interested in adventures if they lead to legendary artifacts that grow special mushrooms, or rare creatures he'd like to roast. This all-ages comic with an eclectic group of characters is a delight from beginning to end, full of fantasy ingredients and creatures that Rutabaga cooks in his magical pot. He's totally a goof, but he is an amazing goof of a chef.
Save
Also In This Story Stream