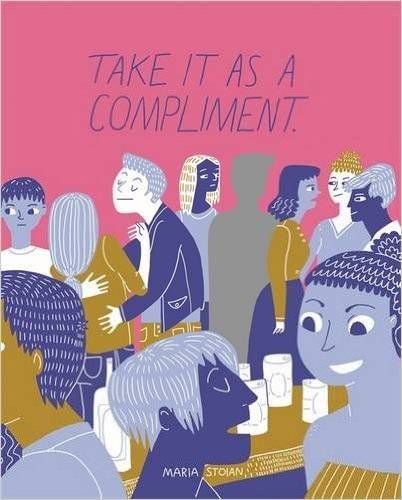 Hitler by Shigeru Mizuki
A comic book biography of Adolf Hitler? From the creator of Showa: A History of Japan? Yes please! I am really looking forward to reading this portrait of Hitler's early life and rise to power. Mizuki is a complete master of graphic storytelling and I think this book is bound to be fascinating, detailed and well worth reading.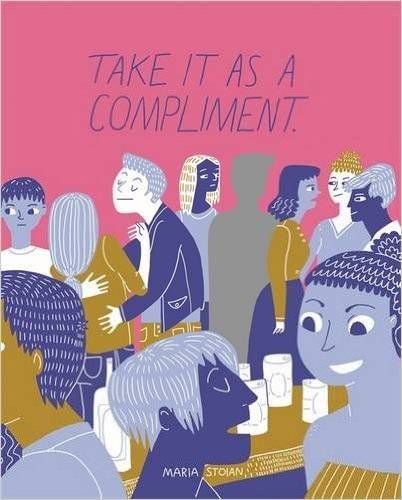 Take It as a Compliment by Maria Stoian
I am a big fan of Stoian's beautiful artwork. This harrowing collection of accounts of sexual harassment, sexual abuse and violence is superbly collected and illustrated by her. Stoian deftly changes her style and palette to suit the tone of each story. I'm not going to pretend that it is an easy book to read, but it is certainly one that you should read.
Class Photo by Robert Triptow
I am obsessed with art created from found objects and so this book by Robert Triptow is most definitely the kind of thing I want to read. Having found a 1937 school photograph Triptow has created a comic from the imagined stories of each person in the picture. I am very much looking forward to getting my sticky paws on this.
Alias: Volume 2 by Brian Michael Bendis, Michael Gaydos and Bill Sinkiewicz
Less than three weeks until Marvel and Netflix's Jessica Jones lands and so this re-release of Volume Two of Alias is perfectly timed to allow you to catch up before watching the series. Collecting issues 11 to 15 of Alias, this collections sees Jessica travel out of New York to help a young woman from a small town who is suspected of being a mutant.
The Sandman Overture by Neil Gaiman, JH Williams III
This finally gathers all six issues of this return to the series The Sandman. Undeniably one of the most significant comics of 20th century this volume is a must purchase for anyone who has read and enjoyed the original series. I fell out of the habit of buying the monthlies myself so I am looking forward to completing my collection with this beautiful looking book.
Paul dans le Nord by Michel Rabagliati
After four excruciatingly long years (I am very impatient) Michel Rabagliati is back with the latest album in his semi-autobiographical series "Paul". Paul dans le Nord will be published on 13 November 2015 by La Pasteque. While the English translation will undoubtedly appear in the next wee while, this is unfortunately only available in French for the moment. Paul dans le Nord is set in 1976 and sees Paul navigate the trials of being a teenager against a backdrop of political change for Quebec, the Montreal Olympics to a soundtrack of Peter Frampton. Expect to see me flailing about this for weeks to come. This is smack bang in the middle of my wheelhouse.