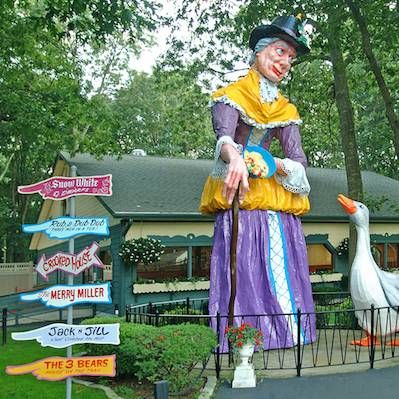 DC SuperHero Girls: Finals Crisis by Shea Fontana and Yancey Labat (July 5)
Superhero Girls in high school! We get an wide introduction to the team of test-taking, evil-fighting girls as the navigate powers, school, and friendship. I've had my eye on these kid-friendly ladies since their announcement last year. Merchandise and the first prose book are already available, but this marks the first original graphic novel in the multimedia extravaganza. As a youth librarian I'm especially excited to get my hands on this and finally have something to offer the little girls begging for Wonder Women and Supergirl week after week.
Yuge!: 30 Years of Doonesbury on Trump on Trump by G. B. Trudeau (July 5)
Trump and Doonesbury – what a pair. Both have been around for decades and both have faced controversy again and again. Regardless of your feelings about the presidential candidate or the editorial cartoon, there's something fascinating about having a record like this for a politician. Trump has been in the public eye longer than I've been alive, and Doonesbury has been to call out, make fun of, and opine about all of it. This collection is already climbing the Amazon charts – I wonder if they'll send The Donald a thank you note?
The Cloud by K.I. Zachopoulos and Vincenzo Balzano (July 26)
Thousands of years in the future, a boy rides his wolf through the sky. (FALKORRRRR! Sorry, couldn't help myself.) Searching for the boy's father and caring for a lost wish, the two of them will encounter new friends, foes, and adventures. I have been aching to get this since I first saw the previews. This is one of those books that I know will have me pausing to pour over the beautiful art and wish I could frame every page.
Wandering Island by Kenji Tsuruta (July 26)
Manga is still relatively new territory for me, and with so many popular series already 20+ volumes in, I'm always looking for new series to get in on the ground floor of. Girl Pilot? Check. Cat? Check. Vintage plane? Check. Mystery package and disappearing island? CHECK. CHECK. Mikura Amelia runs an air delivery service and has been left with a package from her late grandfather – addressed to a non-existent island. Tsuruta, who wrote the iconic (and now on my TBR list) series Spirit of Wonder, is a well known creator in Japan and this series has been a celebrated return.
The Incantations of Daniel Johnston by Scott McClanahan and Ricardo Cavolo (July 19)
Cult musician and artist Daniel Johnston is generally recognized as a power house of outsider and alternative music, but also often as a man struggling. Diagnosed with schizophrenia and bipolar disorder, Johnston has even inspired documentaries. Early reviews suggest that McClanahan pays due respect to Johnston's genius while casting a less mythical or overly inspirational light on his struggles.
What are you looking forward to this month?