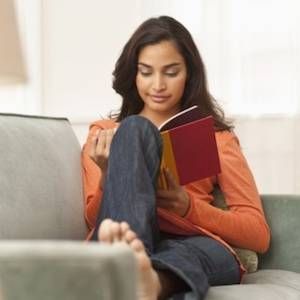 Newsletter 1
5 Comics to Read if You Love PRIDE AND PREJUDICE
This post was originally published at Panels, our sister site about all things comics! Check out more from them here.
_______________
Comics have a reputation for being all-superhero all the time, and it's true that because of their success on screen, capes and tights comics are the most visible comics. But comics are a medium, not a genre (say it with me!), and there are comics to satisfy every reader—even regency romance readers. While we wish there were more romance comics out there, comics publishers are catching onto the fact that there's a real audience for romance comics. If you're a fan of Pride and Prejudice, then you need to check out these comics:
Ruined by Sarah Vaughn, Sarah Winifred Searle, and Ryan Ferrier (Rosy Press)
A gorgeously drawn (Sarah Winifred Searle's colors are incredible) regency romance, Ruined features two very different main characters in Catherine and Andrew. They are being forced to marry, and let's just say they aren't happy about it. Catherine's parents have paid a lot of money to see her married off, and she doesn't have much of a choice. Between Catherine's sullied reputation and the fact that she doesn't know her new husband at all, will she be able to find happiness, or will her secrets and her past hold her back? You can find Ruined serialized in the first six issues of Fresh Romance, with more to come! (Also, let me say now that this storyline is not safe for work or the kids.)
Emma by Kaoru Mori (Yen Press)
This manga features a young woman named Emma at its center. Emma is a lady's maid living in Victorian England, and she's beautiful. So beautiful, in fact, that she has many suitors, despite her lowly station. When William Jones, a wealthy young gentleman from a prominent family, comes to visit the woman that Emma works for, he immediately falls in love with her. But Emma and William come from different worlds—will love be enough to ensure they can be together? If you haven't read Kaoru Mori's comics before, you're in for a treat with her intricate, delicate art, and Yen Press is putting out hardcover deluxe editions of these comics (there are three volumes out currently) that are gorgeous and great to read.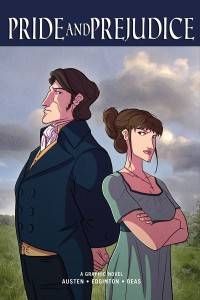 Pride and Prejudice by Jane Austen, Robert Deas, and Ian Edginton (SelfMadeHero)
Is it cheating to include a comic adaptation on this list? Even if it is, I'm okay with that. Look, I've read a lot of comic adaptations of prose novels, and they're often lackluster. There's often way too much text; getting the exposition across while using primarily images isn't an easy thing for any comics writer, much less someone starting from a prose novel. That's why this adaptation of Pride and Prejudice is so great. The dialogue is perfectly adapted and selected, and it's amazing how the authors use layouts to convey emotion and situation. If you're a P&P lover, this is a comic you'll want on your permanent shelf.
The Phoenix Requiem by Sarah Ellerton (Webcomic)
It's not exactly Pride and Prejudice, considering this is a fantasy webcomic, but the world it's set in is reminiscent of Victorian England. It features a doctor named Anya who finds a mysterious wounded man late one night. She brings him to her house to care for him…and you can bet there will be some delicious romance! I've only read the first couple of chapters of this excellent comic, but I can tell you right now that I love Ellerton's art and am completely into the plot. Even better, the entire thing is finished and available on the web, so you can binge read to your heart's content!
Archie by Mark Waid, Fiona Staples, Annie Wu, et al.
If all you know about Archie is that he's the red headed goober who has two women inexplicably in love with him, then you're probably wondering why in the world I included this title on this list. But stay with me. If you haven't read the Archie relaunch, then you really need to sit down and give it a shot. Five issues in, and it's the sweetest, most heartbreaking romance comic. Betty and Archie, a couple since…well, forever, have broken up, though they still have serious feelings for one another. Now that Veronica has moved to town, are they over forever? Here's hoping that Betty and Veronica get a Lizzie/Jane relationship, rather than automatically becoming adversaries.
What other romance comics can you recommend for fans of Pride and Prejudice?