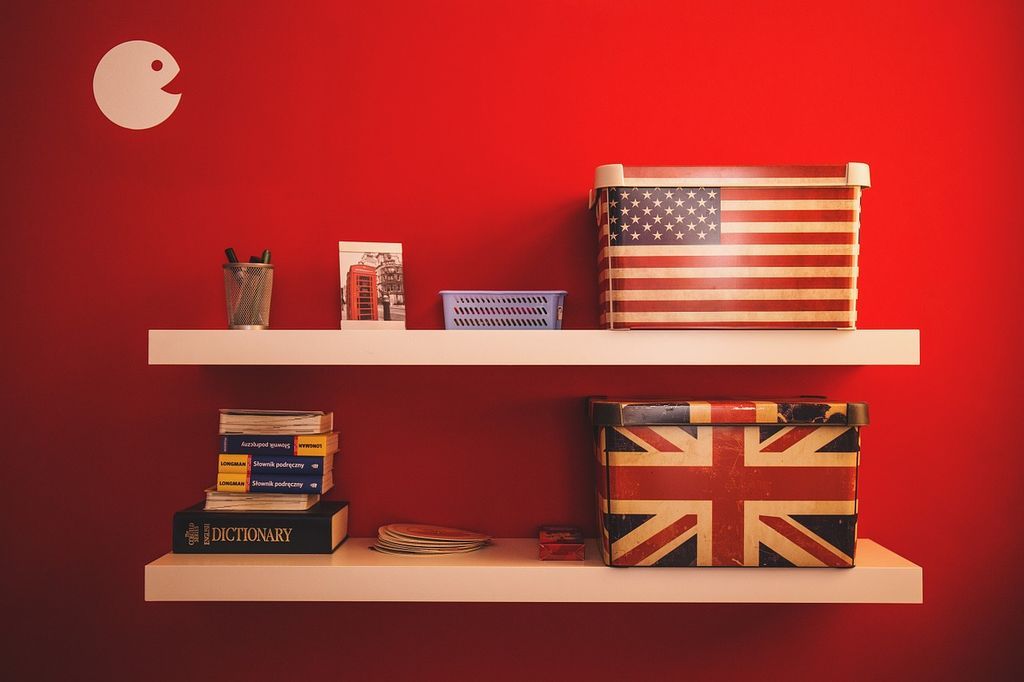 Lists
5 British Books to Look out for in the U.S. in September
This content contains affiliate links. When you buy through these links, we may earn an affiliate commission.
This month, it was tough to narrow down the list to just five notable books crossing the Atlantic. Quite a few books from earlier in the year are making their way across now – there are probably meaningful conclusions to be drawn about cultural differences in what we read when (or at least what publishers think we buy when), but that's a subject for another day. For now, enjoy this delightful list.
Ordinary People by Diana Evans (Liveright, September 11, 2018)
Diane Evans's 2005 novel, 26a, won a ton of prizes and is a modern classic. Her new book, Ordinary People, is a novel of domestic love, set in London and against the backdrop of Barack Obama's historic election victory. It's the story of two families, one reckoning with a new life and the other with a recent death. It's said to evoke "the sharp insight of Little Fires Everywhere and the sweep of NW", and I absolutely loved it, and am excited that Diana Evans is a guest on a forthcoming episode of my podcast. London really comes alive in this novel, and it's a sharply observed portrait of relationships. Highly recommended.
The Incurable Romantic by Dr Frank Tallis (Basic Books, September 18, 2018)
Don't we all start to lose it a little when we're in love? Dr Frank Tallis would certainly say so: he's a psychologist who has treated a lot of patients with stories of obsessive love. He tells us here about some of them – from the barrister's clerk convinced that her dentist is her soulmate to a "widow visited by the ghost of her dead husband", an "academic besotted with his own reflection", and much more. The book, reportedly "infused with deep sympathy", also takes a wider look at the history of psychiatry and how neuroscience can help disordered love. I think it sounds fascinating.
This novel has had a lot of love in the UK, and if you were the kind of child who grew up playing Clue/Cluedo, this may be the book for you this autumn. There's party; there's a murder. Evelyn Hardcastle will die every day until Aiden figures out who her killer is – and every day he'll keep waking up in the body of a different party guest, experiencing the same events again and again, until he has the answer. Interestingly, the American title has a half-death more than the British one. What can this mean? Anything? Probably not, but we should probably read it just to make sure.
Dear Mr Pop Star by Derek and Dave Philpott (Unbound, September 20, 2018)
What happens when you write to pop stars to pick a bone with them over the lyrics of their most popular songs? They write back. No, really. Derek and his son Dave have done just that, and Dear Mr Pop Star is a collection of correspondence with stars from the 1970s, 1980s, and beyond. This book is the perfect crowd-pleasing kind of book for Unbound, the groundbreaking crowdfunding-based publisher (who, disclaimer, are also my publisher). It might also make a great gift for birthdays – and that other thing we're not talking about yet because it's only September.
transcription by Kate Atkinson (Little, Brown and Company, September 25, 2018)
If I had to name one book that everyone in the British publishing industry has been buzzing about all year, it would have to be this one. Kate Atkinson is both a best-seller and an award-winner; the rare author, according to Alice O'Keefe at The Bookseller, who appeals "to both commercial and literary fiction readerships, and thus sells by the shedload". If you liked Life After Life, you'll be glad to know that her latest is another World War II–themed novel, this one featuring a young woman "reluctantly recruited into the world of espionage" who, after the war, finds that payment is due for past actions. It's classified a "thriller" by Amazon, which just adds to the excitement.