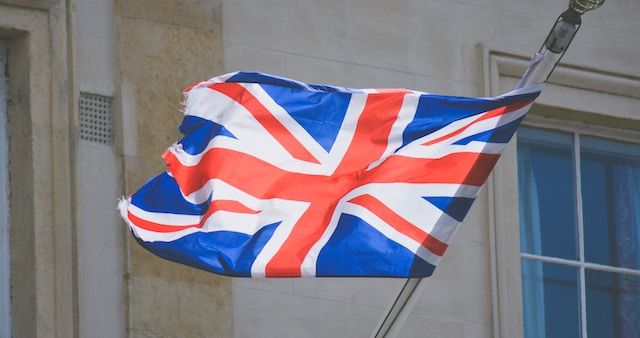 Lists
5 British Books to Look Out for in the U.S. in September
This content contains affiliate links. When you buy through these links, we may earn an affiliate commission.
Autumn is big for nonfiction in the UK book world. I've picked out a couple of books on history and a memoir for you, but there's also a new tome by one of the Contemporary Great British Writers and a debut which sounds like an intriguing and brilliant novel. Look out for these British books on U.S. shelves this month!
Quichotte by Salman Rushdie (Random House, 3 September)
A Salman Rushdie is always a major literary event in the UK, and Quichotte is no exception, as its place on the Man Booker Prize longlist confirms. Its Kirkus starred review called this story about a mediocre thriller writer who falls in love with a TV star "a fine piece of literary satire".
To War with the Walkers by Annabel Venning (Hodder & Stoughton, 5 September)
This year marks 80 years since the beginning of World War II, so chances are we're going to be getting myriad books around the theme. This one focuses on just one family as a microcosm of the impact of the conflict on British society. It explores what it would feel like to spend six years fearing what a telegram might bring, when your four sons and two daughters are all caught up in war in different ways, from the Blitz to far-flung battlefields or the hope of a happily ever after with an American airman.
If you liked Kazuo Ishiguro's The Buried Giant and you've found yourself wondering about Anglo-Saxon times ever since, wonder no more: this is the book for you. Archaeologist Albert Gething and writer Edoardo Albert team up to tell the story of a forgotten man whose bones were found in a graveyard in Northern England.
Joanna Cannon is well known on the UK book scene for her beloved novels The Trouble with Goats and Sheep and Three Things About Elsie. Breaking and Mending is her first work of nonfiction, a memoir of her time as a junior doctor which argues for more support for those in the profession. Through snapshots and what she calls "Kodak moments", she tells us of her experiences caring for people, learning that words matter and that small acts of kindness can help sustain fraught days working in hospital. David Nicholls, the author of One Day, has called the book "frank, emotional and compassionate".
Don't Think A Single Thought by Diana Cambridge (Louise Walters Books, 26 September, ebook only)
When I first heard about this book, the author's name sounded very familiar to me – and it turns out that's because she's been the agony aunt (what we Brits call advice columnists) at Writing Magazine for years. Don't Think a Single Thought is her first novel. Inspired by the life of Manhattan novelist Sue Kaufman, it tells the story of Emma, who in New York in the 1960s seems to have it all – until, while in the Hamptons with her husband, she is suspected of being involved in the drowning of a child and begins to unravel. The novel is published by a small press (whose owner I interviewed on my podcast) so may fly under the radar, but as I write this, it has some glowing reviews on Goodreads and an average rating of 4.69, so it sounds like a hidden gem worth unearthing.