This content contains affiliate links. When you buy through these links, we may earn an affiliate commission.
Today is The Human Rights Campaign's National Coming Out Day, and to celebrate we are spending the day featuring LGBTQ+ voices. Enjoy all the posts here!
---
When I first came out, I was a junior at a small private Quaker college in the middle of nowhere Ohio. I knew precisely two gay people. Luckily, one of them was in my sorority (a scandal the likes of which was only eclipsed by my own coming out), and she was a book nerd like me. She gave me the first two queer books I would ever read: Rubyfruit Jungle and The Beebo Brinker Chronicles. Neither are happy stories. I went on to discover my own catalog of books that featured queer folks, but in the late 1990s there wasn't exactly a plethora of options at my local library, and most of what I found left me feeling pretty bleak.
In honor of National Coming Out Day, I decided to give myself a do-over. Here are the five thoroughly sad books I read as a baby lesbian, and the five decidedly more cheerful alternatives I would pick now instead.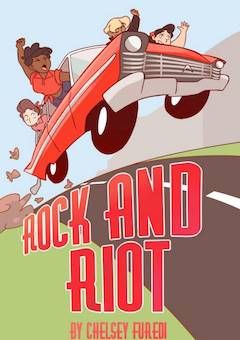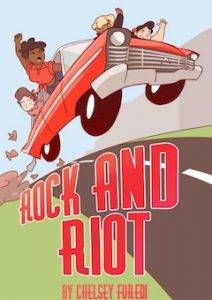 Then: The Beebo Brinker Chronicles by Ann Bannon
Now: Rock and Riot by Chelsey Furedi
While I will always love Beebo, it is a joyless love. I consumed this book, and when I was done I just sat on my little twin bed in my college dorm room and cried. And cried and cried. It was my first experience with seeing myself reflected in literature and I was terrified that what happened to Ann Bannon's characters would happen to me. Spoiler: it didn't. I'm living a very happy life with a beautiful wife and dog. Rock and Riot is all the joy of the 1950's that I wish Beebo Brinker had contained. Connie and Carla are cute and sweet and tough all at the same time. Rival gangs, high school, issues of race, LGBTQ relationships, R&R tackles it all. This webcomic makes me smile with every update.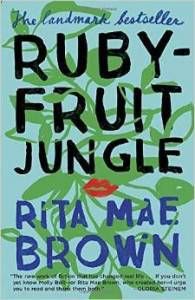 Then: Rubyfruit Jungle by Rita Mae Brown
Now: Well… it's still Rubyfruit Jungle
I know, I know. Why did I list it if I wasn't going to pick another book? Molly goes through all these horrible things and is still alone at the end. I could have picked Empress of the World by Sara Ryan, or Stir-Fry by Emma Donoghue, or even The Miseducation of Cameron Post by Emily Danforth. They are all great coming of age/coming out books, but none of them speak to me the same way that Rita Mae does. Yes, it's sad, but in the end it feels a little triumphant.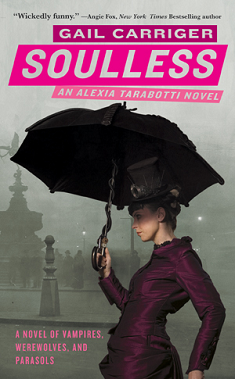 Then: The Well of Loneliness by Radclyffe Hall
Now: The Parasol Protectorate series by Gail Carriger
The Well of Loneliness is horrible. Yes, I said it. I know it's a classic, and no, I will not ever read it again. Anyway, if you're looking for a smart woman who dresses like a dapper gentleman and makes all the ladies swoon, then Genevieve Lefoux is your madame. Although not introduced until the second book of the series, Genevieve is featured in the Parasol Protectorate series and the Finishing School series, as well as a stand alone novella that debuts in November. The universe Carriger created is half steampunk, half supernatural mystery, and there's a bit of romance thrown in along the way. Seriously, go read these books.
Then: Giovanni's Room by James Baldwin
Now: Nimona by Noelle Stevenson
I feel like I might still be traumatized by Giovanni's Room, but then again that's my usual takeaway from the majority of Baldwin's writing. His writing is both beautiful and gut wrenching. The worst Nimona ever gets is angsty. Good angsty. The kind that tells you that things are tough right now, but they're totally going to get better. And they do. A happy and hopeful ending with adventure, science, and magic too.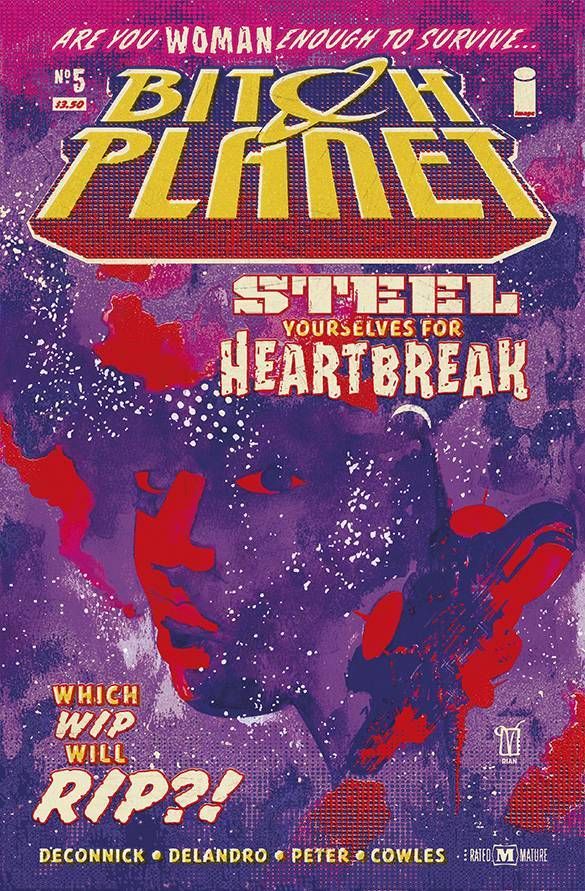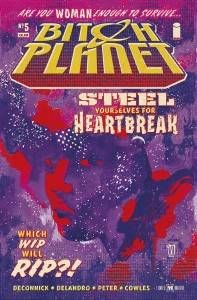 Then: Adrienne Rich's Poetry and Prose by Adrienne Rich
Now: Bitch Planet by Kelly Sue Deconnick and Valentine Delandro
I know this seems like an odd pairing, but hear me out. Adrienne Rich had a lot to say about the roles women are forced into through her essay "Compulsory Heterosexuality and the Lesbian Experience." She was essentially calling for a revolution: for women to stop obeying, placating, and living with men. If you've read Bitch Planet you know that among its pages you'll find the same call. Not only does the main story reiterate a feminist fight against a misogynistic patriarchy, but the supporting essays included with each issue (by folks like Danielle Henderson, Tasha Fierce, Megan Carpentier, Mikki Kendall, Lindy West, Debbie Chachra, Angelica Jade Bastien, John Jennings, and May Valdivia Rude) lend academic weight to the message.