Lists
5 Books to Watch For in November
In November comes the last great big push of new titles. Publishers want to get them out there before everyone gets busy with the holidays and things get lost in the shuffle. 2014 has been an exceptional year to be a reader -somanybooks! – and these November titles do not disappoint.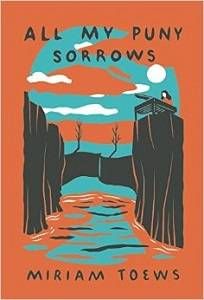 All My Puny Sorrows by Miriam Toews
The seventh novel from Toews is astounding and painful, made all the more amazing by the fact that it's based on the author's own experiences. Yoli and Elf are sisters, and on the surface, Elf is the stable, successful one, and Yoli's a mess, but it turns out that it's really Elf who is in desperate need of saving. After Elf's suicide attempt, Yoli must figure out how to hold her family together, and persuade Elf that life is worth living. Don't let the serious subject matter dissuade you – this beautiful book will give you all the feels.
God'll Cut You Down: The Tangled Tale of a White Supremacist, a Black Hustler, a Murder, and How I Lost a Year in Mississippi by John Safran
Award-winning Australian documentarian Safran returned to Mississippi to learn more about the murder of a white supremacist he had once interviewed for a film about race. What he found was a complex, tangled story that brought him into contact with everyone involved, including the killer. God'll Cut You Down is a brilliant look at race, power and sex in the South from an outsider's point of view.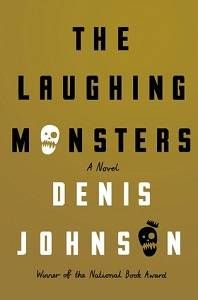 The Laughing Monsters by Denis Johnson
Holy cats, I loved this book. Roland Nair, a duel Scandinavian and U.S. citizen – and wholly reprehensible guy – travels back to Africa after a decade away to reconnect with (and possibly spy on) Michael Adriko, an African friend he made during the civil war in Sierra Leone. Adriko is an imposing, well-connected schemer. Both men are interested in making mad cash for themselves, by illegal means, but it becomes immediately evident that Michael's way is a lot more dangerous. Still, Roland agrees to join Michael and his girlfriend on a trip to Michael's hometown to be a part of their wedding before they pull off their big venture. During his trip, Roland reports back to his girlfriend and his bosses, though he isn't faithful to either of them. The only person he is faithful to is Michael, which leads him down a path of destruction and madness.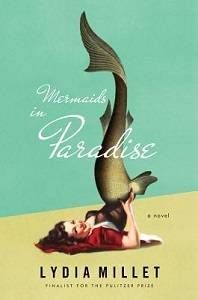 Mermaids in Paradise by Lydia Millet
If Millet hasn't been on your radar, you should change that immediately. She's a phenomenal writer, and she's at the top of her game with Mermaids in Paradise. When a marine biologist reports seeing mermaids in a coral reef, an evil corporation tries to take control of the situation, and exploit the creatures. It's up to the biologist, her husband, and a rag-tag team of conscientious people to help rescue the mermaids. A wonderfully witty satire, and all-around great read.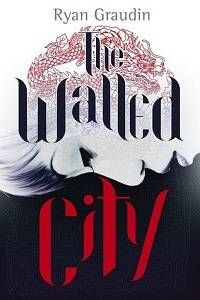 The Walled City by Ryan Graudin
Set in The Walled City in Hong Kong, which was a real place, three young people fight the dangers of the city in an effort to stay alive. The Walled City is full of drugs, prostitution and gangs, and each one of the teens longs to escape. It takes the three of them working together, and a lot of courage, to make these dreams a possibility. Crazy-good, fast-paced novel.