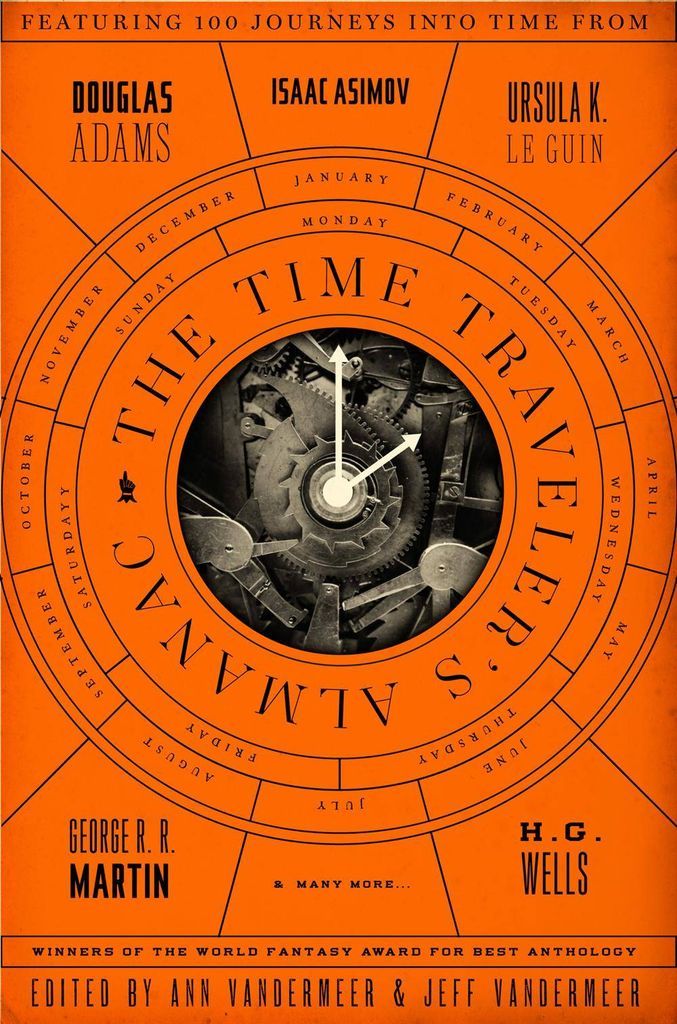 Fiction
5 Books to Watch for in March
This content contains affiliate links. When you buy through these links, we may earn an affiliate commission.
[buyandread isbn="0547516177″ linkshare="https://store.kobobooks.com/en-US/ebook/night-in-shanghai"] [buyandread isbn="159420473X"] [buyandread isbn="0765374218″ linkshare="https://store.kobobooks.com/en-US/ebook/the-time-traveler-s-almanac"] [buyandread isbn="0804137145″ linkshare="https://store.kobobooks.com/en-US/ebook/black-moon-9″] [buyandread isbn="0812995783″ linkshare="https://store.kobobooks.com/en-US/ebook/every-day-is-for-the-thief"]
March means spring, right?!!!!!!! (Oh god, I'm so needing spring to be here right this minute, you guys). But I digress…
March also means a whole new group of books- fascinating, compelling, lovely books. I've gathered up a few here for your previewing pleasure. Enjoy.
Night in Shanghai by Nicole Mones (March 4, Houghton Mifflin Harcourt)- If you're familiar with my bookish obsessions, you'll know that I'm a huge sucker for history, especially history that they don't teach you in school. So if you ever wondered what in the sam hill was going on in Asia, for instance, around WWII, you'll find this book quite interesting. Night in Shanghai is a work of historical fiction that brings together several social and political movements centered around Shanghai in the 1930s while also telling a story of doomed love. Here you've got Chinese businessmen recruiting black American jazz musicians to play in their swingin' Shanghai clubs; Communists and Nationalists arguing over whether to fight the invading Japanese or one another or both; and Jews fleeing Eastern Europe and finding refuge in the only city that will openly accept them. If any of these elements tickled your fancy just now, go grab Night in Shanghai and see where it leads you.
The Bohemians: Mark Twain and the San Francisco Writers Who Reinvented American Literature by Ben Tarnoff (March 20, The Penguin Press HC)- Mark Twain, San Francisco, late-19th century America- I know, I know, I'm throwing too much awesomeness at you at once. But I'm not sorry! Because of my own research way back when into the life of Frank Norris and the cu-razy times in mid-to-late-19th-century San Francisco, I am drooling over the prospect of reading this. Tarnoff focuses on Twain, Harte, and the poets Charles Warren Stoddard and Ina Coolbrith, to explain how the global seaport that saw the Gold Rush, massive immigration, growing tensions that would lead to civil war, and the development of the railroads, gave birth to a new, and uniquely American, literature. Dark frontier humor, outlandish campfire stories, a sense that the west was a "new world": all of these elements influenced how writers imagained what a break from European literary influence would look like. And did I mention Twain??!!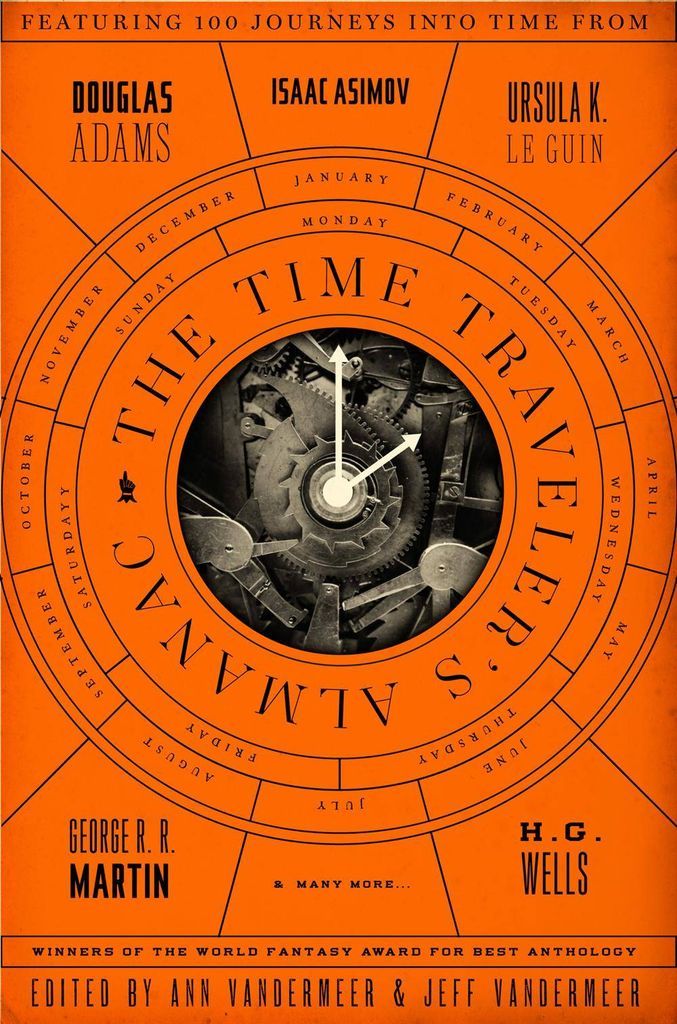 The Time Traveler's Almanac by Ann VanderMeer & Jeff VanderMeer (March 18, Tor Books)- All I needed to see here was the name "VanderMeer" and I nearly jumped through my computer screen with anticipation. That would be because I recently read and loved Jeff VanderMeer's Annihilation (though I still have day-mares about it). This anthology of stories about time travel looks flippingly wonderful! I don't care what the naysayers claim about time travel being impossible, blah, blah, blah, whatever. Here, the VanderMeers have collected ALL the time travel stories (ok, maybe not all, but close I'm sure), written over more than a century, including works by Adams, Asimov, Wells (of course), Bradbury, Le Guin, Martin, Gibson, and many more. Think I'll just hop on into my time travel machine and jump to March 18 so I don't have to wait to get my paws on this book.
Black Moon: A Novel by Kenneth Calhoun (March 4, Hogarth)- Have to admit that this is one of those cover-is-so-cool-now-let-me-see-what-this-book's-about kind of situation. But that's ok. Anyway, if you are into dystopian, skewed-reality fiction (as I am), you'll be drawn to Black Moon. Imagine what would happen if everyone in the world eventually stopped sleeping. I know- bad, bad things. Calhoun, though, tells a story of love and perseverance, in which several characters wander around this haunted landscape searching for family and friends, or seeking to escape their former lives. You'd better believe I'm looking forward to this one.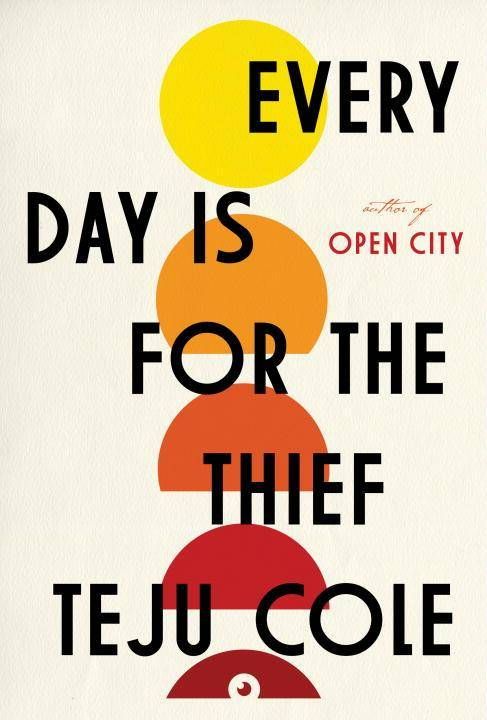 Every Day Is for the Thief by Teju Cole (March 25, Random House)- I've never read anything by Teju Cole, but this book makes me want to. It's the story of one man's experience of Lagos after having been away for many years. As the unnamed narrator compares the Lagos of his past to the city of the present, he starts to understand the many ways in which he himself as changed. A story of exile and homecoming, Every Day will add to and enrich the literature of the immigrant experience.
And because I just can't help myself, a few more books to keep an eye out for: Notes From the Internet Apocalypse by Wayne Gladstone (because WHAT IF the internetses just, you know, broke???), The Ends of the Earth by Roger Willemsen (because travel essays about fascinating places are awesome), and Three Brothers by Peter Ackroyd (London in the 1960s- yes, please).