Lists
5 Books To Watch For In March
This content contains affiliate links. When you buy through these links, we may earn an affiliate commission.
I always get a little envious when someone like Liberty writes the "books to watch for" posts at the beginning of the month. She knows the books she's highlighting and can talk about what they were all about because she's read them. I can't talk to personal reading experiences on any of the titles I'm highlighting, in part because, well, I haven't read any of them. But these are titles either on my radar to read as soon as I can or they're titles I've seen some great buzz about from other Rioters who've picked them up.
That's all to say that descriptions of the books will be from Goodreads and not from my own take on the book.
There's something for every kind of reader in this round-up, with titles ranging from adult fiction to middle grade fiction and even some nonfiction. Get ready to get your read on this month!
This one's a title that I've seen many Rioters talking about for months in advance.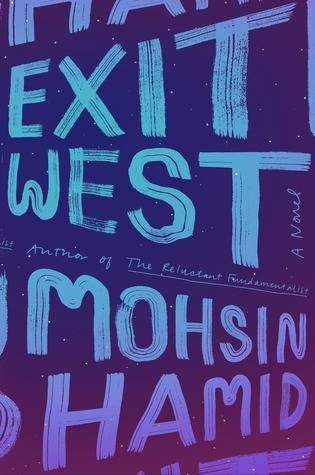 Exit West by Mohsin Hamid
In a country teetering on the brink of civil war, two young people meet—sensual, fiercely independent Nadia and gentle, restrained Saeed. They embark on a furtive love affair and are soon cloistered in a premature intimacy by the unrest roiling their city. When it explodes, turning familiar streets into a patchwork of checkpoints and bomb blasts, they begin to hear whispers about doors—doors that can whisk people far away, if perilously and for a price. As the violence escalates, Nadia and Saeed decide that they no longer have a choice. Leaving their homeland and their old lives behind, they find a door and step through.
This middle grade steampunk title is Riazi's debut novel, and it's an #OwnVoices Muslim story from the brand new Salaam Reads imprint.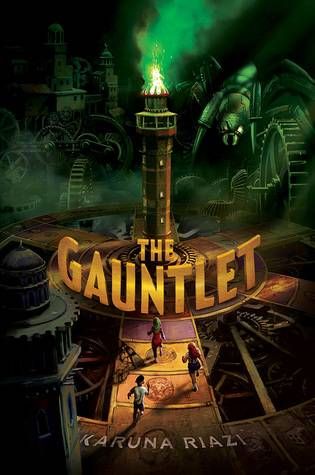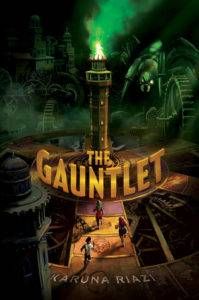 The Gauntlet by Karuna Riazi
When twelve-year-old Farah and her two best friends get sucked into a mechanical board game called The Gauntlet of Blood and Sand—a puzzle game akin to a large Rubik's cube—they know it's up to them to defeat the game's diabolical architect in order to save themselves and those who are trapped inside, including her baby brother Ahmed. But first they have to figure out how.
Under the tutelage of a lizard guide named Henrietta Peel and an aeronaut Vijay, the Farah and her friends battle camel spiders, red scorpions, grease monkeys, and sand cats as they prepare to face off with the maniacal Lord Amari, the man behind the machine. Can they defeat Amari at his own game…or will they, like the children who came before them, become cogs in the machine?
Because when Rebecca Solnit has a new collection coming out, it's one to be ready for. Feminist essays during a time of turbulence.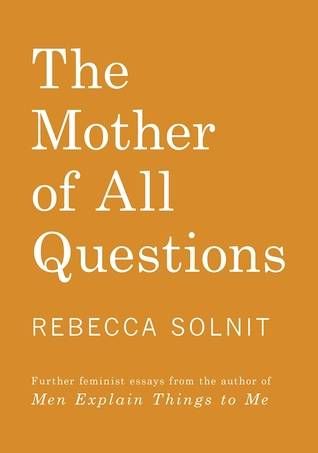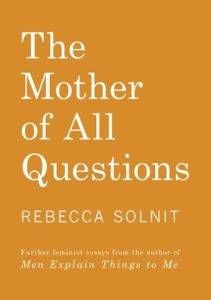 The Mother of All Questions by Rebecca Solnit
In a timely follow-up to her national bestseller Men Explain Things to Me, Rebecca Solnit offers indispensable commentary on women who refuse to be silenced, misogynistic violence, the fragile masculinity of the literary canon, the gender binary, the recent history of rape jokes, and much more.
In characteristic style, Solnit mixes humor, keen analysis, and powerful insight in these essays.
Laini Taylor has a new book, the first in a duology, hitting shelves this month. This one will be for those who love magic and fantasy and some of the most delicious prose in the YA world.
Strange The Dreamer by Laini Taylor
The dream chooses the dreamer, not the other way around— and Lazlo Strange, war orphan and junior librarian, has always feared that his dream chose poorly. Since he was five years old he's been obsessed with the mythic lost city of Weep, but it would take someone bolder than he to cross half the world in search of it. Then a stunning opportunity presents itself, in the person of a hero called the Godslayer and a band of legendary warriors, and he has to seize his chance to lose his dream forever.
What happened in Weep two hundred years ago to cut it off from the rest of the world? What exactly did the Godslayer slay that went by the name of god? And what is the mysterious problem he now seeks help in solving?
The answers await in Weep, but so do more mysteries—including the blue-skinned goddess who appears in Lazlo's dreams. How did he dream her before he knew she existed? and if all the gods are dead, why does she seem so real?
And finally, a book I cannot wait to read and have been hearing rave reviews about for months.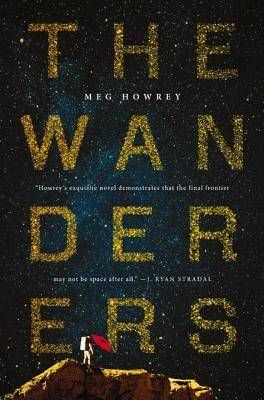 The Wanderers by Meg Howrey
In four years Prime Space will put the first humans on Mars. Helen Kane, Yoshi Tanaka, and Sergei Kuznetsov must prove they're the crew for the job by spending seventeen months in the most realistic simulation every created.
Retired from NASA, Helen had not trained for irrelevance. It is nobody's fault that the best of her exists in space, but her daughter can't help placing blame. The MarsNOW mission is Helen's last chance to return to the only place she's ever truly felt at home. For Yoshi, it's an opportunity to prove himself worthy of the wife he has loved absolutely, if not quite rightly. Sergei is willing to spend seventeen months in a tin can if it means travelling to Mars. He will at least be tested past the point of exhaustion, and this is the example he will set for his sons.
As the days turn into months the line between what is real and unreal becomes blurred, and the astronauts learn that the complications of inner space are no less fraught than those of outer space. The Wanderers gets at the desire behind all exploration: the longing for discovery and the great search to understand the human heart.