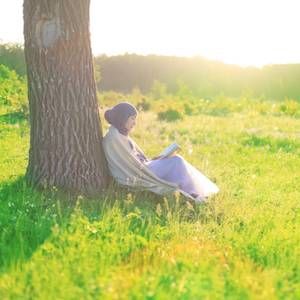 Lists
5 Books to Watch For in June
This content contains affiliate links. When you buy through these links, we may earn an affiliate commission.
Holy moley– Welcome to June.
This month, check out these books and remember sun glasses, sunscreen, and excessively large towels as well. The towels should probably be kind of damp just to fit the tone. Oh, and I recommend a super soaker from the mid 1990s. It should be filled at all times, even if it's drippy at the seams. You should also have a tent and bear mace. And a snorkel. Take these objects with you everywhere, just in case June lets loose.
Here are five books to keep your eyeballs open for:
Modern Romance by Aziz Ansari and Eric Klinenberg
Rumor has it, Aziz Ansari's Modern Romance is the outcome of a book deal of more than $3 million. That alone makes this book interesting for many. This is the kind of book the publishing world believes is worth big money.
The concept does sound interesting, though, so this probably has a greater chance for my interests than most celebrity-written nonfiction books. Ansari teamed up with Eric Klinenberg, an NYU sociology prof, to examine how dating and relationships have altered with the advent of technology and social media. Apparently, lots of interviews and online Reddit surveys were involved (though I hope readers also understand the problems with gathering volunteer data online, but I digress). It is interesting to see a comedian and an academic team up. Look for this June 16th.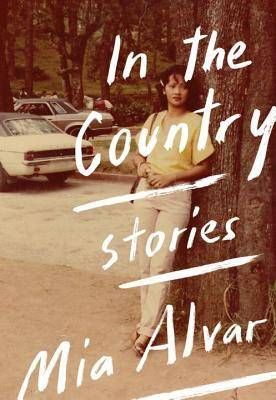 In The Country: Stories By Mia Alvar
This is a debut collection of nine short stories all about the definition of home for many people of many professions, with a focus on people originating from the Philippines. I am really excited to get my hands on Alvar's collection since her work has reached across many literary journals and her content is focused on the kind of cultural conflicts of belonging that many people need to read. She was interviewed by One Story here.
There have been lots of positive reviews about this one, and I'm always excited to come across a debut work that readers can dive into. It is also out on June 16th.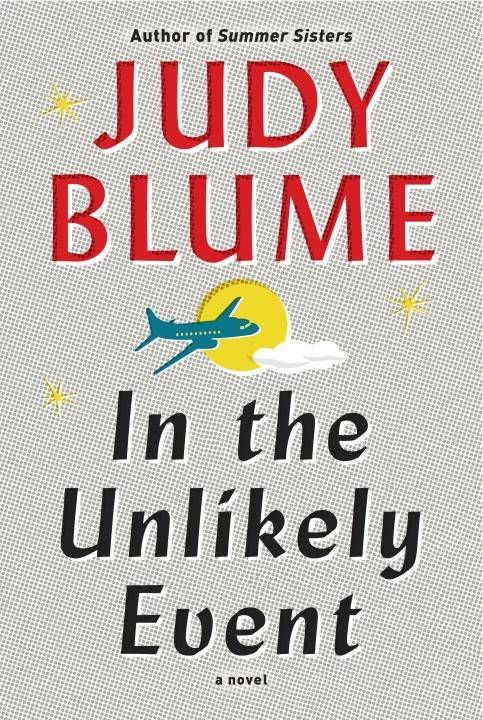 In The Unlikely Event by Judy Blume
Who could ever overlook the audience power of Judy Blume?
For those lovers of Blume and her massive collection of work (i.e. Are You There God? It's Me, Margaret. and Summer Sisters), it's a big deal to see the publication of this new one, based in 1987 in a community looking back on a series of plane crashes that occurred in 1952. This event is based on Blume's own experience in her hometown. This book is also a rare one in that it's a Blume book intended for adults.
Of course, those who follow Blume's work are going to be particularly excited about this one, and sales will probably follow. This is out June 2nd.
The Sunken Cathedral by Kate Walbert
I really want to read this one, not just because lots of people rave about Walbert's abilities, but because this just sounds like an awesome premise. The book follows the tenants of an apartment building in a New York neighborhood, focusing in on the lives of two aging immigrant widows who both had American husbands. The focus is on how much the city has changed for them and even how much the weather has changed unpredictably. It's a series of linked stories, which is always a refreshing format to come across.This one is due out June 9th.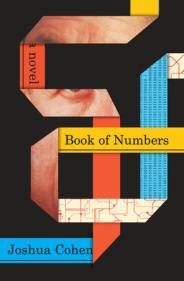 Book of Numbers by Joshua Cohen
Finally, we have Cohen's novel, the story of a failed novelist hired to write the biography of a famous tech company founder. This concept sounds like a familiar one, similar to our fascination with Steve Jobs and even Ex Machina, the movie. But, the reviews of this one are giving all kinds of credit to Cohen's complexity of plot line and his willingness to attack many of the big questions about tech companies and their power, the role of the author, and the problem of "autobiographies." This one is fully released June 9th.
Good luck this fine June.
____________________
Book Riot Live is coming! Join us for a two-day event full of books, authors, and an all around good time. It's the convention for book lovers that we've always wanted to attend. So we are doing it ourselves.