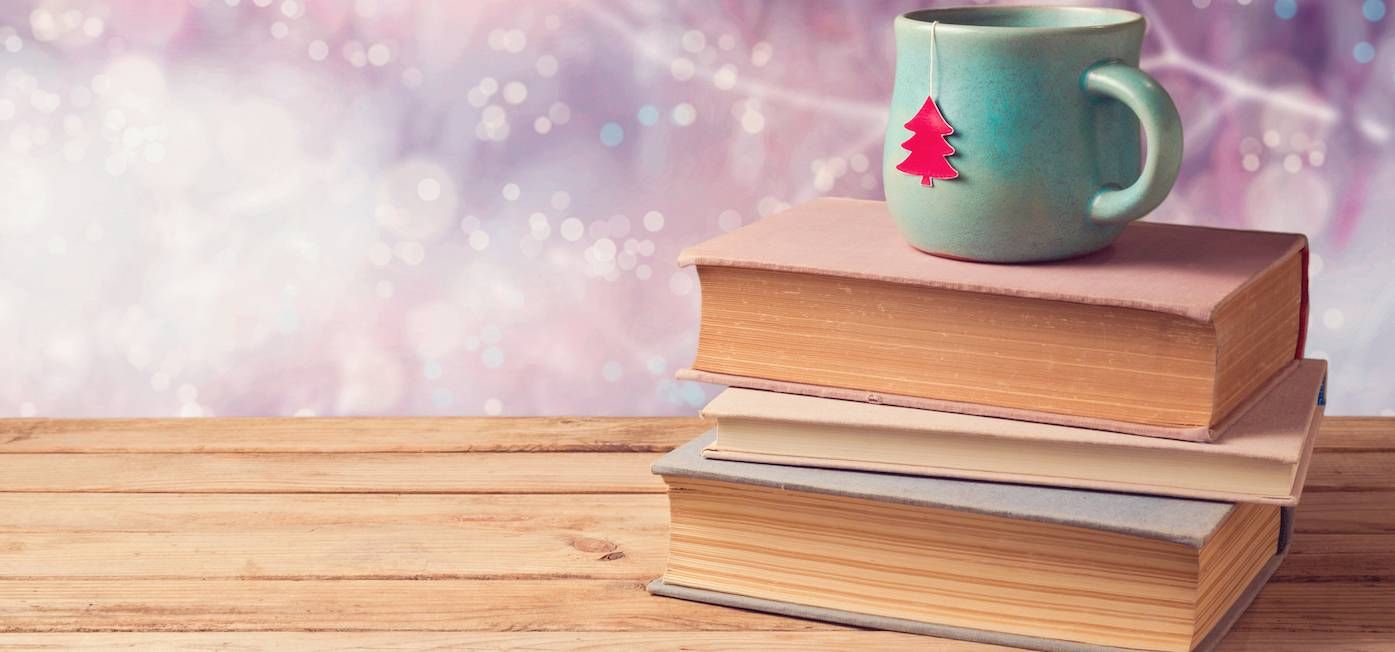 Lists
5 Books To Watch For In December
This content contains affiliate links. When you buy through these links, we may earn an affiliate commission.
Welcome to another holiday season! No matter your religious tradition (or lack thereof), December provides a welcome opportunity to treat yourself to new books. Select these as stocking stuffers or fireside companions; consider them fated for the coming long winter nights. Whatever you do, just don't miss them!
Dean Koontz, Ashley Bell (December 8th, Bantam)
I know, I know: this is on every December book list you've seen. I have an affinity for Koontz, though, and this is truthfully where I'll be beginning my December book buying. Koontz's holiday releases are a new tradition, and his winter books tend to be perfectly suited to long reading nights followed by out-from-work days. Ashley Bell sounds like it'll return Koontz to his weirdly philosophical best, tackling existential issues with a bit of mysticism thrown in. Your Heart Belongs To Me redux? I'm hopeful.
Emily Ross, Half In Love With Death (December 16th, Merit Press)
A psychological thriller with a flowerchild twist. Caroline's beloved sister is missing, and her family is adrift in her wake. Caroline seeks comfort from her sister's boyfriend, who convinces her to abandon everything to look for the missing girl in California's most hippy-heavy areas. You'll cringe for this teen protagonist as she enters dangerous terrain, and will worry your way through the unanticipated challenges she encounters.
Molly Crabapple, Drawing Blood (December 1, Harper)
Artist Molly Crabapple delivers a violently felt and intimately revealing memoir. Dissatisified with all things conventional, Molly left America early to travel abroad, and returned to New York in the early 2000s. Her artistic impulses led her in a variety of directions: into burlesque dancing and modelling, decadent night scenes and hazy situations. Her wild adventures are sure to be fun to read about, but her later turn toward on-the-ground journalism should prove edifying, too.
Ashley Mansour, Blood, Ink & Fire (December 7th, Upturn Publishing)
A world without books?! It's every Rioter's nightmare! And it's exactly what the characters in Mansour's dystopia face. The transmission of knowledge is aided by Verity rather than books–a constant stream of images that help citizens decide what to think, feel, and declare true. But Verity doesn't work quite right for Mansour's heroine, Noelle, who sees, and is intrigued by, words, rather than pictures. Can her curiosity revive written history? Read to find out!
Ursula LeGuin, Late in the Day: Poems 2010-2014 (December 18, PM Press)
Because she's a goddess and she says brilliant things. You thought that "The Ones who Walk Away from Omelas" was poetry? Oh, she'll show you poetry. These poems are reputed to be an ode to the everyday, as well as exercise in observing, exploring, and enlivening the world around us. LeGuin writes about nature and quotidian happenings, but she weaves magic in. Get excited. Be moved. Go Ursula.