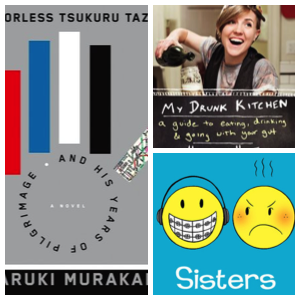 Fiction
5 Books to Watch Out for in August
This content contains affiliate links. When you buy through these links, we may earn an affiliate commission.
There are so many big releases hitting Book Land this month that it was hard to whittle this list down to five. For your diverse reading pleasure, I tried to hit every genre I could, from fantasy to (kind of) cookbook to graphic novel to essays. Let's hit it!
The Magician's Land, Lev Grossman (Viking – August 5th)
The Magician's Land, with its haunting, foggy-yet-crisp cover, is the third and final installment of Grossman's much beloved Magicians trilogy. And Rebecca Schinsky says it's the best one yet! Trust Rebecca Schinsky! I obvs can't give many details being that it's the conclusion of a trilogy BUT if you like love letters to fantasy, you should start this trilogy now. And read all of it by August 5th. YOU CAN DO IT.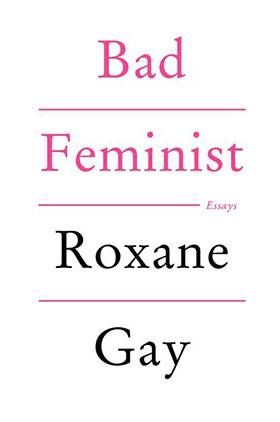 Bad Feminist, Roxane Gay (Harper Perennial – August 5th)
I know it's probably not very scholarly to do this, but I am just gonna go ahead and give this book five stars based on the title alone. FIVE STARS.
In reviews for this book, the word "provocative" is used approximately a million times. Which, of course, is code for: "Smart woman of color tells shit like it is; people may wring their hands a lot." From Sweet Valley High to Orange is the New Black, Gay examines culture and politics in a way that tells a deeply personal story while also calling on all of us to do better. I am awfully glad she exists.
Colorless Tsukuru Tazaki and His Years of Pilgrimage, Haruki Murakami (Knopf – August 12th)
Colorless Tsukuru Tazaki is being heralded as a Murakami tale that's "short and straightforward" in comparison with his more recent meandering works. It should be said that it's still 400 pages, though, which I guess you only consider short when you're comparing it to the 946 of 1Q84. Tsukuru Tazaki is a lonely man in his mid-30s who is "haunted by a great loss," and his pilgrimage involves "traveling into the past to help heal his present." And, yeah, that's all you really get in terms of description. It also sold over a million copies during its first week of publication in Japan. Holy cheeseballs.
My Drunk Kitchen: A Guide to Eating, Drinking, and Going With Your Gut, Hannah Hart (Dey Street Books – August 12th)
Personally, I miss the old school, actually drunk, tiny NYC kitchen Hannah, as opposed to the new, shiny, always-looks-like-a-movie-star-even-when-she's-trying-to-be-sloppy LA Hannah. YouTuber success problems, amIrite? But, I mean, do I still like her face? Yes. Would I still read her book? Hell yes. Would I read it more for pun-filled talk about life and alcohol than for the recipes? Well duh.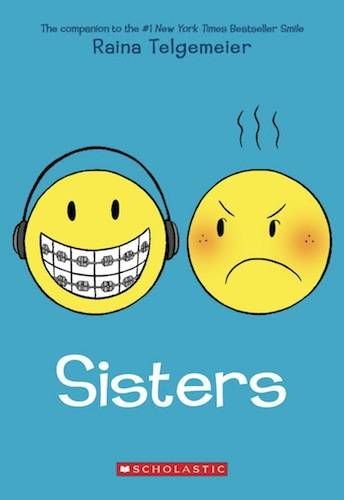 Sisters, Raina Telgemeier (Graphix – August 26th)
Sisters is the companion to 2010's Eisner Award-winning Smile, and if you don't know how big Smile was/is, well, then, you probably don't work with children. But trust me that it was/is BIG. Like, changing the face of graphic novels for children big. Like, I am going to write a whole separate post about Raina Telgemeier when August 26th comes closer. Seriously. BIG.
Like Smile, Sisters is autobiographical in nature, this time focusing on the not-always-chummy bond between a young Raina and her sister Amara, a bond that begins to strengthen with the arrival of a new baby brother and the rumblings of discord between their parents. Told in flashbacks, much of the action takes place during a road trip from San Francisco to Colorado. ROAD TRIP! Sounds like a perfect way to end the summer to me.
What other August releases are you looking forward to?
____________________
Expand your literary horizons with New Books!, a weekly newsletter spotlighting 3-5 exciting new releases, hand-picked by our very own Liberty Hardy. Sign up now!