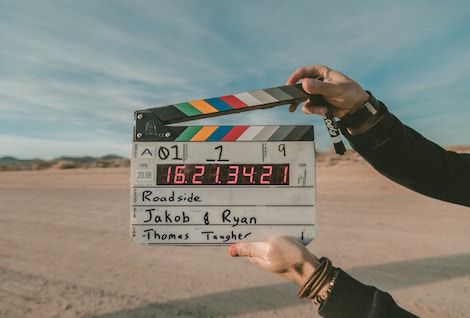 Lists
5 Books I Want Reese Witherspoon to Adapt ASAP
This content contains affiliate links. When you buy through these links, we may earn an affiliate commission.
Reese Witherspoon is a reader. This is not a new revelation. She's prolific in posting her book recommendations on Instagram. She's helped adapt and produce book to screen gems like Gone Girl, Wild, and Big Little Lies. She's turned herself into beloved book characters even more times, while acting in films based on books, like her upcoming roll as Mrs. Whatsit in A Wrinkle in Time. Reese has narrated audio books. And her production company, Pacific Standard, currently has plans to adapt at least twelve more books, including Luckiest Girl Alive by Jessica Knoll, The Thing About Jelly Fish by Ali Benjamin, Truly Madly Guilty by Liane Moriaty, and more. She even has a book club! I know she's probably got her hands full with all these projects. But still, Reese, if you have a minute… here are five books I'd love for you to help adapt.
This novel set the bookish world a buzzing last year and with good reason. The story uses multiple perspective to tell the story of … well actually the book doesn't just tell one story. It tells many stories. The story of the outwardly-perfect Richardson family becoming entangled with the bohemian, nomadic artist and her teenage daughter that move into their rental property. A story about one woman's secret past and the boundaries another woman is willing to cross in order to discover it. Also, the story of a custody battle over that causes major rifts throughout their suburban town. With some Pretty Little Lies vibes (minus the murder) and interesting themes of identity and family, Witherspoon might be the perfect person to weave all the storylines together. And if she wanted to play Elena Richardson (or perhaps Mia Warren to go against type) I'd be even more here for this.
When Mary discovers an expensive treatment for her debilitating chronic pain, she answers a cryptic Craig's List job ad in order to pay her bills. The famous actor Kurt Sky is running a "girlfriend experiment" in hopes of quantifying what makes the perfect relationship. For the experiment, he casts different women for different roles. There is a maternal girlfriend to soothe him, an anger girlfriend for him to fight with, and even two different girlfriends for sleep and sex. Mary becomes his emotional girlfriend, building a confusing bond with Kurt while being watched by researchers. Reese Witherspoon has spoken at length about her desire to bring more of women's stories into the popular culture. This science fiction story seems perfect as it deals with gender roles in relationships, reactions to female pain, bodily autonomy, and manipulation.
Here is another female-centric, science fiction story that I'd love Reese Witherspoon to adapt. And it's even more bonkers than the last one. Hazel, the wife of the all powerful CEO Byron Gogol (based on an Internet company you may have heard of), runs away from her husband. For the last ten years, every aspect of her life has been tracked. Now Byron wants to test his new product on her – a brain chip that would give him access to all her thoughts. So Hazel leaves, moving in her her father and Diane, his lifelike sex doll. But Byron isn't going to let her leave that easily. This book had me cringing, crying, and laughing in equal parts. I think Reese would make a wonderful Hazel. Even if she didn't take the role I'd love to see her hands on this weird and unique story. And it would would be amazing to see the virtual reality aspects of this story come to life.
Between the recent adaptations of Handmaid's Tale and Alias Grace, it's clear that these times need more Margaret Atwood adaptations. And, selfishly, this trilogy is my favorite from her oeuvre. The expected HBO series fell through. I'm thinking if Reese Witherspoon weaves together her science fiction experience on A Wrinkle in Time with her process for stories with multiple perspectives, she would be the perfect person to resurrect this adaptation. The series describes a near future world, where pollution, genetic engineering, and sickness have wiped out most of humanity. The story examines how the remaining people fight to survive and preserve their humanity. I'm very ready to binge the heck out of this one.
This book has a very Gone Girl vibe to it, without all the kidnapping stuff. It examines how different two people's perspectives can be in a relationship and explores the roles secrets can play in a marriage. The story begins with twenty-two year olds, Lotto and Mathilde, impulsively getting married. It follows the suspenseful twists and turns of the next twenty-four years of their marriage, shifting in both time and points of view to show the differences between how Lotto and Mathilde understand even the most basic facts of their relationship.