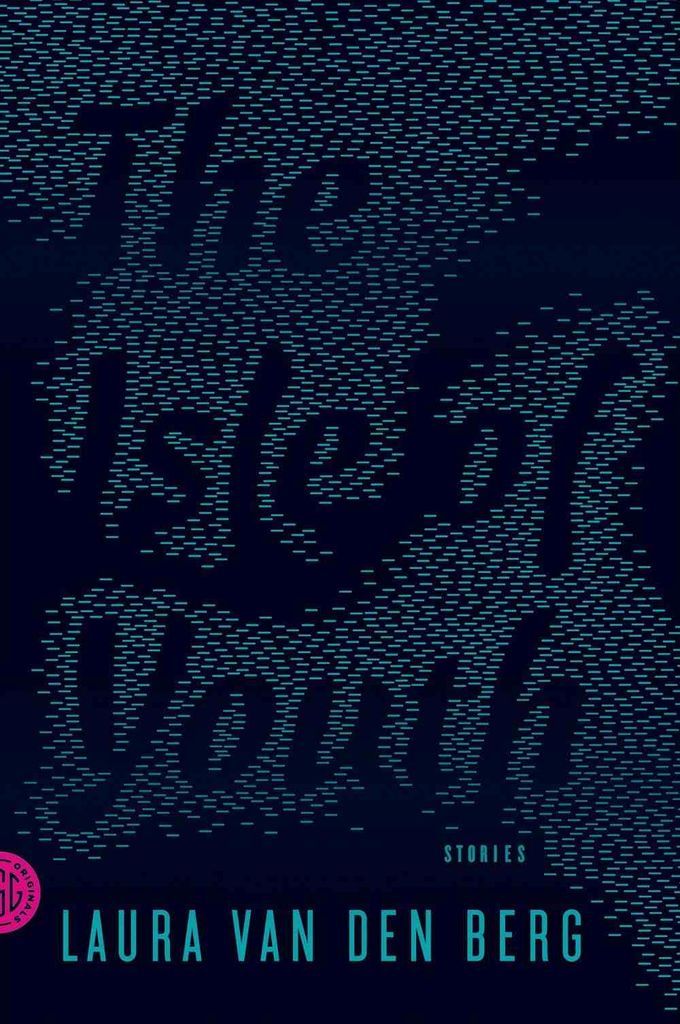 Fiction
5 Books to Watch for in November
The season of Big Fall Books is in full swing, and I had a heck of a time narrowing down this month's highlights. Here's an eclectic mix that will, I hope, remind you of some favorite writers with new projects and introduce you to new writers that will become favorites.
The Isle of Youth: Stories by Laura van den Berg (November 5, FSG)–This one's at the top because it is among my most-anticipated books of the year, and Van den Berg is one of my favorite short story writers. Her earlier collection What the World Will Look Like When All the Water Leaves Us is simply stunning, and her chapbook There Will Be No More Good Nights Without Good Nights is a reminder of how powerful even the shortest stories can be. She can do in three pages what some writers spend entire novels trying (not always successfully) to do. Van den Berg creates worlds that are haunting and lovely and just a bit strange. She captures characters in intimate, vulnerable moments and treats them with great sympathy and insight, and this remarkable collection is no exception. Highly recommended.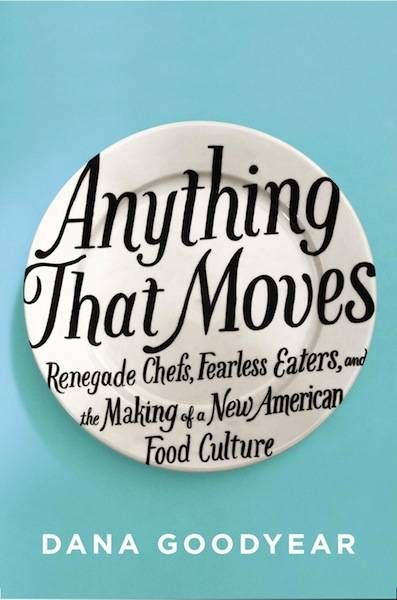 Anything That Moves: Renegade Chefs, Fearless Eaters, and the Making of a New American Food Culture by Dana Goodyear (November 4, Riverhead)–Being a food lover hasn't always meant being willing to try anything, so how did we get here? In the spirit of Mary Roach and immersive journalism, Goodyear embeds herself with chefs, foodies, wholesalers, smugglers (like, of foie gras and caviar, not drugs), raw milk enthusiasts, and some of the world's most daring eaters to trace a contemporary history of food culture. Go behind the scenes and off the menu in swanky kitchens, clandestine restaurants, food trucks, and subcultures you didn't even know existed in this fascinating and occasionally gross look at how and why we cook and eat the way we do today.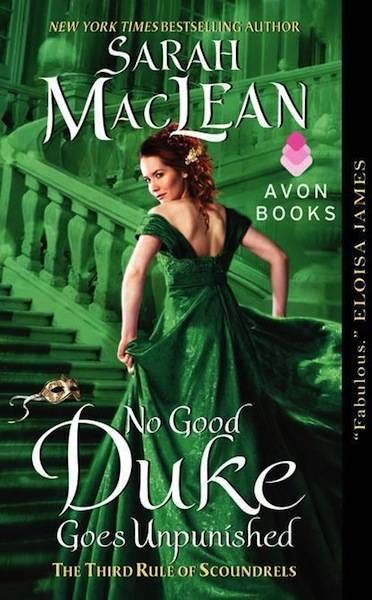 No Good Duke Goes Unpunished: The Third Rule of Scoundrels by Sarah MacLean (November 26, Avon)–This series! It is so much fun! Sarah MacLean's historical romances are rompy and delightful, filled with smart, self-possessed women, roguish men who Know Some Things, and love scenes that are as hot as they are well-written. The male leads in the Rule of Scoundrels series are co-owners of a gaming hell (read: gambling hall), and they have more than enough experience to show their innocent-but-ready-for-ruin ladies the finer points of the art of seduction. You can count on scandals and secret trysts a-plenty, and there might even be some legit bodice ripping. A great read for seasoned romance fans and newcomers alike. I started with Sarah MacLean, and I was hooked.
This is the Story of a Happy Marriage by Ann Patchett (November 5, Harper)–Before Ann Patchett was a bestselling novelist and the patron saint of indie bookstores, she wrote essays. Lots of them, for all kinds of publications. And then she found that she enjoyed writing nonfiction so much that she kept writing even when she no longer had to. This collection brings together previously published pieces from throughout her career that speak to each other and highlight the recurring themes of Patchett's life as a writer. She writes about friendship, marriage (the one that failed, and the one that didn't), her beloved dog, caring for her grandmother, her unexpected turn as the owner of a bookstore, and what happened when parents of Clemson University students tried have her and her book banned from campus. This collection is lovely and well-written, if a bit on the safe side for my taste. It will make an excellent gift or companion for a cozy weekend.
Havisham: A Novel by Ronald Frame (November 5, Picador)–A prequel to Great Expectations, all about how the most interesting character in the classic novel (Miss Havisham, natch) came to be that way. This is Miss Havisham falling in love, not Miss Havisham wandering her house in her decades-old wedding gown surrounded by moldy cake and cobwebs. Shifted-perspective takes on classics seem to be having a moment, and for this reader, who has always though Wide Sargasso Sea was infinitely more compelling than Jane Eyre, there couldn't be better news.
Honorable Mention:
This is Between Us by Kevin Sampsell (November 12, Tin House Books)–If this debut novel has half the heart of Sampsell's wonderful memoir A Common Pornography, we are all in for a treat.
Want Not by Jonathan Miles (November 5, HMH)–The author of Dear American Airlines returns with a bigger, bolder, even darker and funnier sophomore effort.
Bellman & Black by Diane Setterfield (November 5, Atria/Amy Bestler Books)–The long (long long long) awaited new novel from the author of The Thirteenth Tale.
Let Me Off at the Top!: My Life and Other Classy Musings by Ron Burgundy (November 19, Crown)–Stay classy, readers.
What's on your list of November books to watch for?
_________________________
Sign up for our newsletter to have the best of Book Riot delivered straight to your inbox every two weeks. No spam. We promise.
To keep up with Book Riot on a daily basis, follow us on Twitter, like us on Facebook, , and subscribe to the Book Riot podcast in iTunes or via RSS. So much bookish goodness–all day, every day.