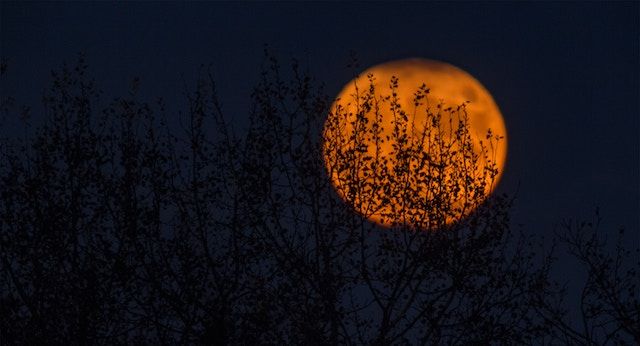 Horror
5 Books to Read in October to Get in the Spooky Spirit
This content contains affiliate links. When you buy through these links, we may earn an affiliate commission.
October is my favorite month of the year. People begin snuggling up in scarves and hats as they walk down leaf-filled sidewalks. Candles are being lit by windowsills. People are baking pumpkin spiced desserts. There's a welcomed chill in the air, and the sky has a gloomy, greyish hue to it. This month reminds me of brisk nights, spooky, paranormal stories, and hot cocoa shared with friends. In honor of the coziest time of all, here are five enigmatic books to read in October to transport yourself into another world.
5 Autumnal Books to Read in October
October is the perfect time to crack open the first book in Libba Bray's series set in the 1920s following Evie O'Neill, a socialite who is shipped off from her tiny town to live with her eccentric uncle in New York City. As she spends nights in speakeasies, meeting an eclectic group of characters along the way, and enjoying her newfound freedom, her uncle gets called in to help investigate the mysterious death of a girl who is found covered in unnerving symbols. What once seemed like a vacation away from her normal, dreary life, Evie's stay in New York City turns out to be more sinister and stranger than she ever imagined.
Full of ghosts, ghouls, flappers, champagne, and a nightmare-inducing mystery to match, The Diviners is the perfect book to read during the spooky autumn season to get any reader in the Halloween spirit.
Another book that would be perfect to read in the month of October is Labyrinth Lost. This young adult fantasy novel set in Brooklyn follows Alex, a bruja who hates the powers she wields. In an effort to take away her magical abilities, she casts a spell that accidentally makes her entire family disappear. Now, she must risk it all to bring them back to this realm before it's too late.
For fans of witches, protagonists who share a deep connection with their family, and a story full of Latinx culture, this book is sure to cast a spell on readers and is a great read just in time for Halloween.
What better time to pick up and read Frankenstein than in October to celebrate this classic novel's grim, atmospheric setting and monstrous storyline?
If anyone is looking for an excuse to finally reread or pick up this novel for the first time, do it when autumn has just rolled around! The nights are longer, candles are being lit at sundown, and readers are curled under blankets, looking for a good, eerie story to dive into. So, why not pick up a classic that will immerse you into a world full of horror and intrigue?
Mooncakes by Suzanne Walker and Wendy Xu
For those looking for a graphic novel to read during autumn time, Mooncakes is a perfect read. It is an adorable story about a girl named Nova who is a witch and works at her grandmother's bookstore in between investigating reports of paranormal activities in her town. One night she ends up in the woods where she sees a werewolf who happens to be her childhood friend, Tam, fighting against a demon horse.
Together, they team up to stop any more occult activities from happening in their tiny town. This heart-warming, autumny graphic novel has everything a reader will want in October: witches, werewolves, a magical bookstore, an enchanting community, and a tale of two friends exploring their relationship and their personal identities.
Dark academia, a murder mystery, and a group of Shakespearian actors whose roles consume them entirely—what more could you ask for? This cryptic novel begins with Oliver getting out of prison after serving ten years for a murder he may or may not have committed.
Before the head detective retires from his job, he wants to interview Oliver to determine whether or not he truly committed this crime. There, we flashback to Oliver's time in college, where theatre actors are influenced by their characters' personalities and the play they're in slowly comes to life, leading to the death of one of the students.
This mystery will leave readers wondering who really committed this crime in a sleepy college campus brimming with secrets brushed under the rugs. For fans of The Secret History by Donna Tartt and fans of the Bard, If We Were Villains is a wonderous, atmospheric, slow-moving novel that deserves the full attention of a reader, perhaps during a rainy October night to really get in the autumnal mood.
---
Want more? You'll want to try these YA ghost books and these horror novels by Latinx writers.