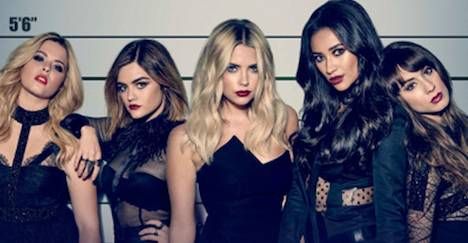 Lists
5 Books to Cure Your Pretty Little Liars Hangover
This content contains affiliate links. When you buy through these links, we may earn an affiliate commission.
It's the end of an era. Pretty Little Liars is finally ending. After seven seasons, the Freeform (formerly ABC Family) show based on Sara Shepherd's young adult series is taking its final bow on Tuesday and answering over half a decade of questions about the someone or someones tormenting friends (and partners-in-crime) Emily, Spencer, Aria, Hanna, and Alison. No more secrets, no more creepy dolls, no more evidence being lost/stolen/destroyed, no more surprise text messages, no more stalking, no more high school vendettas, no more dead bodies. If you don't quite know what to do now, but still want to get your fix of girls solving (and creating) problems alongside their best friends and worst enemies, try reading one (or all) of these books.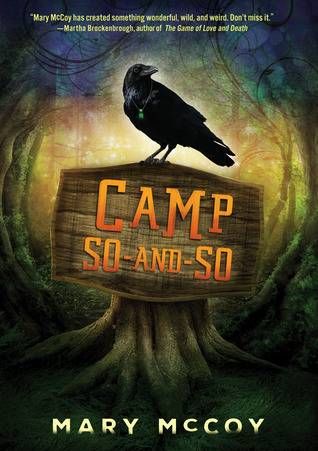 1. Camp So and So by Mary Mccoy
At Camp So-and-So, five cabins of girls are thrown into the fight for their lives. But some of them don't quite know it. While Cabin 1 busies itself with a competition against a rival camp, Cabin 2 flees a former camper out to kill them. Cabin 3 embarks on a mysterious (and of course, dangerous) quest, Cabin 4 is lovestruck by the appearance of their apparent soulmates while Cabin 5 faces the most daunting challenge of all as nature itself turns on them. Hopping between the cabins, and their varied and occasionally overlapping mysteries/horrors, Camp So-and-So tells a wild, fun, and often surprising story of survival. Think Cabin in the Woods but with way more final girls. A must read for those of you who enjoy seeing girls work together, despite sometimes being at odds, to overcome a greater threat.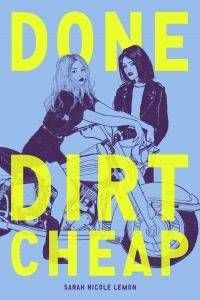 2. Done Dirt Cheap by Sarah Lemon
If you're a fan of the friendships between the Liars, whose disparate personalities don't appear to automatically lend themselves to best friendship, Tourmaline and Virginia are the perfect pairing. They aren't good friends, and their paths only cross because Virginia's been tasked with getting close to the local motorcycle club the Wardens, and Tourmaline's dad is the president. Tourmaline is an apparent good girl trying to sneak contraband to her mom in prison, and Virginia's pageant past disguises a less-than-legal arrangement with her boss, Hazard. It's got lush prose and a beautiful setting, and Tourmaline and Virginia's growing reliance on one another is sweet, especially once they realize they're the best chance they have of changing both their lives.
3. Pasadena by Sherri L. Smith
Like Alison DiLaurentis, Maggie Kim is beautiful, dramatic, and ambitious. She's also dead. Unlike Ali, she is actually dead. (She's also way nicer, just saying). Some think Maggie killed herself and others think her death was an accident, but her best friend Jude isn't convinced. Believing Maggie was murdered, Jude starts looking into Maggie's former boyfriends, her superficial parents, and the other friends who adored her. Flashbacks lend context to Maggie and Jude's friendship, which may not have the manipulative bent of Alison and her friends (thank goodness), but has all the heart of the bond between Hanna, Spencer, Emily, and Aria. If you're looking for a short and sweet mystery, up against the backdrop of a sunny and splashy Pasadena, California, this is where you should start.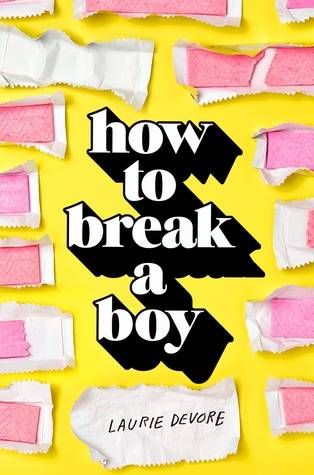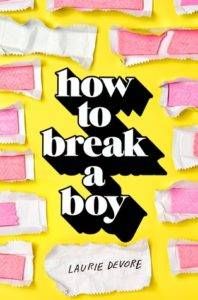 4. How to Break A Boy by Laurie Devore
After her brother's death, Olivia Clayton is over being a mean girl. She's also over her best friend Adrienne (Alison DiLaurentis on mean girl steroids). But even after hooking up with Olivia's boyfriend, Adrienne isn't about to let her go so easily. And Olivia can't let her go unpunished. Even as she enlists Whit Durant to help her up her SAT scores and land in a decent school far away from her tiny town, she can't help also roping him into a pretend relationship. But as the feelings between them become real, Whit and his gleaming future end up in the middle of Olivia and Adrienne's war. Olivia's twisty road toward redemption is heartwarming and infuriating, she and Whit are sweet and hilarious, and though the mean girl antics are super mean, there's a ton of heart. I cried a lot.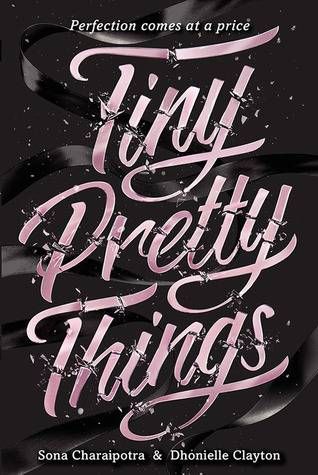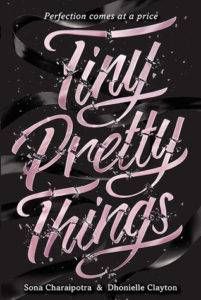 5. Tiny Pretty Things by Sona Charaipotra & Dhonielle Clayton
Gigi's the only black girl at her prestigious ballet school, but neither that nor her secret heart condition keep her from landing a lead role in their fall production and becoming the most hated girl there. Bette thought she was a shoe-in for the role and didn't expect to see it to go to someone else, nor did she expect her boyfriend to start showing an interest in Gigi. But she's gotten rid of competition before, and Gigi won't be any different. Meanwhile June, Gigi's understudy, didn't expect to land a lead role at all, but when it's either dance Gigi's lead role or leave school altogether, the choice is easy. But as Gigi's torment worsens, accelerating toward violence, it becomes clear Bette and June aren't the only culprits. And as a bonus you can read the sequel Shiny Broken Pieces, too.
So cry over Pretty Little Liars for a time then pick up one of these and be well again. For good measure, you can read (or reread) Pretty Little Liars, too.