Classics
5 Books for Baz Luhrmann's Next Adaptation
Baz Luhrmann is the man who brought aquarium cute-meets and methamphetamines (not to mention a plus sign!!) to Romeo and Juliet and floating bobbly words and Jay-Z to The Great Gatsby. Oh, what dazzling wonders and unspeakable horrors will he wreak on classic literature next? More importantly, what magic and havoc do we WANT him to wreak on classic literature next?
First off, let's run down the list of what makes a work Luhrmann-daptable.
1.) Drugs- Or a very emotionally fraught or physically grueling situation that makes you act like you're on drugs.
2.) Parties- You got to have one great party in your story if Luhrmann is even going to think about laying one of his glitter-dusted fingers on your work. It's preferable that every scene in your entire book/play is some version of a party.
3.) A Love Story That's Going to End So Badly- The more jacked up your ending is, the better.
4.) An Anachronistic Soundtrack- If you make him use period appropriate music, Luhrmann walks.
5.) Sparkle and Histrionics Everywhere- If your book doesn't have much in the way of this, never fear, Luhrmann will gladly bring his own
6.) At Least ONE Great Death, If Not Eight- It's got to be on par with an R&J double suicide or Nicole Kidman consumption-ing away until she's just a pile of tuberculosis glitter. Nothing else will do!
7.) A Sundry List of Other Things He Likes: Swimming pools, inappropriate 3D, roles for Leonardo DiCaprio.
And now a list of adaptations Luhrmann should seriously consider doing next.
The Secret History by Donna Tartt
Riot bosses Jeff O'Neal and Rebecca Schinsky pitched this because they are the smartest around. This is a PERFECT Luhrmann adaptation. I don't want to give too much away for Rioters who haven't read (if you haven't read WHAT have you been waiting for? Get on that train right now and don't come back until you've ridden it to the last stop!) I will say there's a small liberal arts college, accidental and intentional murders, and a MODERN BACCHANAL.
Hollywood's been trying to make this book work on the big screen since it was published. Luhrmann, wave your magical, cubic zirconia-encrusted fingers and make it happen!
Role for Leonardo DiCaprio– Professor Julian Morrow… I guess? This might be a wash. However, Luhrmann can use the Teen Leo Doppelganger who played Young Gatsby in like four of the college dude roles. Consolation prize!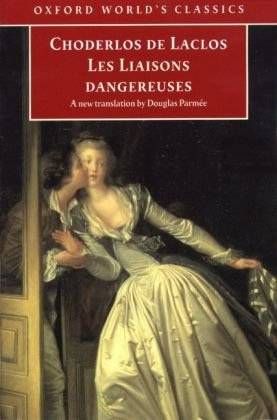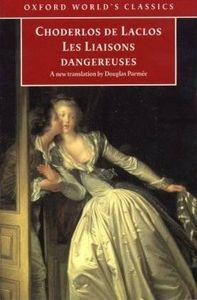 Les Liaisons Dangereuses by Pierre Choderlos de Laceless
This French epistolary novel is a match made in Luhrmann heaven. Check it. Pre-Revolution French Aristocracy being psychotically mean to each other. Pre-Revolution French Aristocracy means parties like whoa-nelly. And it means costumes like whoa-whoa-nelly. A love story that's going to end SO badly AND a great death! Bam bam bam!
Role for Leonardo DiCaprio- Valmont, of course!
The Wind-Up Bird Chronicle by Haruki Murakami
Luhrmann, you're not allowed to Americanize this. You're maybe not allowed to make this in English. And you're definitely not allowed to have Leonardo DiCaprio in this adaptation. But you should still for sure do it. Because this book is a madhouse of psychic prostitutes, sociopath teen girls, magical blue face marks, disappearing and reappearing cats and wives, and a Mongolian who might actually be scarier than Atilla the Hun. How can you NOT?
Role for Leonardo DiCaprio– None, he can produce this one like Jay-Z produced Gatsby. It's going to be okay, Leo, you will Luhrm-act again, I promise you.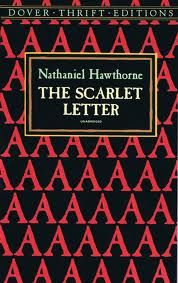 The Scarlet Letter by Nathaniel Hawthorne
No parties, no drugs, no sparkle for King of the Magpies Luhrman. There's death. But there's mostly Puritans and symbolism. So what gives? What gives is I think Hawthorne could USE a little more Luhrmann. Blasphemy, I know, whatever, this book bored me so much in school I almost ate the pages just to make it more interesting.
Role for Leonardo DiCaprio– Dimmesdale, obvs.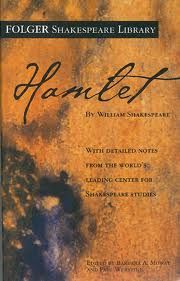 Hamlet by William Shakespeare
This is actually what Luhrmann is eyeing next. And I get it. EVERYONE DIES. There's the role to end all roles for DiCaprio. And the DEAD DAD PLAY WITHIN A PLAY. You guys, THE DEAD DAD PLAY. THE DEAD DAD PLAY IN 3D. Also ghosts. Win!
Role for Leonardo DiCaprio- Hamlet! Which will either be the best or worst thing ever. If we're all very lucky boys and girls it will be the best AND worst thing ever.
So what do you guys think Luhrmann should adapt next? Don't be lame and say "nothing," if you don't want to play, just don't play!
_________________________
Sign up for our newsletter to have the best of Book Riot delivered straight to your inbox every two weeks. No spam. We promise.
To keep up with Book Riot on a daily basis, follow us on Twitter, like us on Facebook, , and subscribe to the Book Riot podcast in iTunes or via RSS. So much bookish goodness–all day, every day.