5 Bookish Ways to Update Your Spring Wardrobe
It's the beginning of March–that's the month when spring starts happening. Along with my annual spring fever, I get a hearty craving to update my wardrobe with a few new accessories.
Here are five great bookish ways to update your wardrobe for the season:
Pink Wonder Woman Blazer
Fun.com and DC Comics recently released a new line of suiting for women. Just like our favorite superheroes, by day it looks like just a fabulous pink boyfriend style jacket. But when you cuff the sleeve (or take it off to save lives) the inner Wonder Woman print is exposed.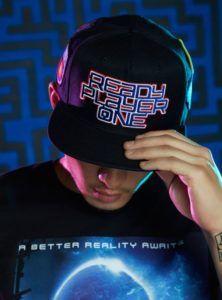 Ready Player One Hat
With the movie releasing later this month, you're running out of time to let the world know you loved Ready Player One before them, when it was just a book. This themed baseball cap makes it easy.
The Flash Crop Sweater
You'll want to slow down enough to stop the blurring so everyone can take in this super cute Flash crop sweater on breezy spring days.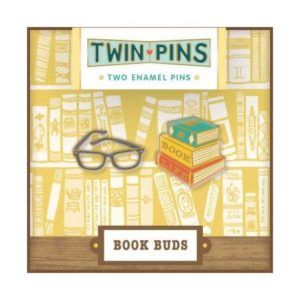 Bookish Pins
Add a literary touch to anything you like with these geeky book pins.
Shades of Magic Scarf
Wrap yourself in a conjuring of light with this lovely anoshe scarf.
P.S. – Don't forget BookRiot has awesome bookish gear for you, too!