Cool Bookish Places
5 Bookish Things to do in Edinburgh That Aren't the International Book Festival
This content contains affiliate links. When you buy through these links, we may earn an affiliate commission.
Kaite Welsh is an author and journalist living in Edinburgh, Scotland where she writes about culture, feminism and LGBT issues. Her work has featured in The Guardian, The Daily Telegraph and Cosmopolitan and she is a regular guest discussing culture and politics on BBC TV and radio. THE WAGES OF SIN is the first in the Sarah Gilchrist mysteries, featuring a female medical student in Victorian Edinburgh.
Twitter Handle: @kaitewelsh
---
Summer is approaching in the Northern hemisphere, and in Scotland that means only one thing: festival season. Edinburgh is home to the largest book festival in the world, and every August authors, readers and publishers all descend on the city to soak up the best that contemporary literature has to offer. But although Scotland's capital city is a must-visit tourist destination in the (marginally) warmer months, it's also brimming with bookish culture all year round. And you don't even need to visit it to get a sense of Edinburgh's literary culture—but you really should.
The Books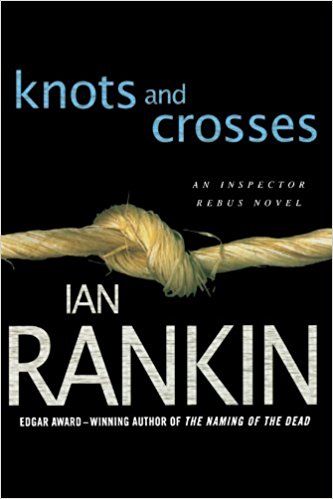 From the genteel streets of 1960s Morningside to the crack dens of 1990s Leith, Edinburgh has been the setting for a diverse range of novels. If you like your cities crime-filled and dangerous then Ian Rankin's Inspector Rebus has investigated cases in nearly every part of the city—local legend has it that if you stand still in one place long enough, Rankin will kill someone bloodily on that exact spot. If you prefer your crime historical then Oscar de Muriel's Frey and McGray series of Victorian police procedurals with a sprinkle of the supernatural might be up your (dark, creepy) alley—or visit the Edinburgh Medical School in the early days of female doctors for yours truly's Sarah Gilchrist mysteries, beginning with The Wages of Sin. If murder isn't your thing, then Muriel Spark's witty, brilliant The Prime of Miss Jean Brodie roams the city from Bruntsfield to Cramond Island—and with the city celebrating her centenary this summer, there's no better time to discover the creme de la creme of Scottish fiction.
The Publishers
Edinburgh is home to one of the most prestigious British publishers, Canongate, who occupy the ground floor of a low-ceilinged, atmospheric building off the Royal Mile and publish some of the best literary fiction, biography and nature writing around, from Life of Pi to Malachy Tallack's exquisite The Valley at the Centre of the World. But a glut of exciting independent publishers has cropped up in the past few years, fuelled by Scotland's excellent publishing MA programmes. Two-woman operation 404 Ink is best known for their Margaret Atwood-approved crowdfunded hit Nasty Women, but their other titles are pretty darn good as well, in particular Chris McQueer's short story collection in Scots dialect Hings and Helen McClory's collection of flash speculative fiction about Jeff Goldblum, The Goldblum Variations. Knight Errant Press is doing a good line in challenging the gender binary with a series of anthologies and Monstrous Regiment's The Bi-ble is essential reading for anyone, regardless of sexuality.
The Lit Mags
If shorter fiction or criticism is your jam, then Scotland has the perfect selection of reading material for you. Gutter magazine boasts short fiction from some of Scotland's most famous authors as well as up and comers and Marbles is a wealth of personal essays, flash fiction and comment looking at issues surrounding mental health. One of Scotland's biggest magazine exports is the Scottish Review of Books, a 32-page quarterly literary journal packed full of brilliant writing about writing and writers.

The Harry Potter Connection
There's no getting away from the fact that The Boy Who Lived was created in Edinburgh. The city itself is so magical that every time you turn a corner there's a 50-50 chance you'll end up in Diagon Alley. In fact, the curving cobbled Victoria Street with its bright buildings and bustling shops is supposed to be the inspiration behind it. Round the corner is the creepy Greyfriars Kirk where Voldemort himself is buried—OK, maybe not the Dark Lord himself but J.K. Rowling has said that the grave of Tom Riddle, who died in 1806, gave the nose-less villain his original name. Of course, no Potter pilgrimage would be complete without a trip to the Elephant House where Rowling herself penned parts of the early books. And since she still lives in the city, you never know when you might bump into the woman herself…

The Bookshops
And once you've discovered all those treasures, it's time to put your money where your mouth is. Luckily, Edinburgh has some of the best bookshops around, from feminist hub Lighthouse Books to Golden Hare in stylish Stockbridge. If you like your books pre-read, The Edinburgh Bookshop in West Port will keep you occupied for hours, and is handily situated right next to an excellent cafe.
Tempted to visit the city—and the book festival—for yourself? Tickets to EIBF go on sale 7th June.