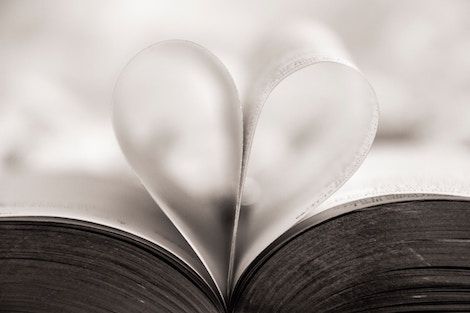 Humor
5 Bookish Love Languages
the five love languages are cats, English manor houses, cake, catching the murderer, and putting down my book to talk to you.

— The Library Owl 🌻🧙‍♀️🦉 (@SketchesbyBoze) May 19, 2018
Inspired by this tweet, I have written up these 5 Bookish Love Languages. Which one describes you?
"Can I read this bit to you?"
The only thing better than reading is sharing what you've read. Whether it's reading a great passage aloud or describing the entire book in detail, you just have to share it.
Sitting together reading separately.
Your loved one(s) love reading as much as you do, and there's nothing better than reading together in companionable silence.
"Don't bother me, I'm reading."
When you read, you enter another world through a book-shaped portal, and you don't want anyone to disturb you while you're there.
Putting your book down to talk.
You love reading, but you're happy to set it aside for a loved one.
(It is possible that this doesn't exist; there are certainly no GIFs of it.)
"Read me a story."
The only thing better than reading to yourself is being read to.
(This of course applies to all ages, but how could I resist Morticia?)
---
Want more bookish love languages? Try these posts:
/stephen-king-and-the-sixth-language-of-love/