5 Bookish Kickstarter Projects You Should Back Right Now
As you may have heard, Book Riot has a Kickstarter project going on right now. Since the spirit of Kickstarter is to support cool and interesting projects, we thought we'd highlight a few bookish Kickstarter projects you might want to back.
I saw a prototype of Out of Print's iPad jacket at BEA this year and immediately said: "Well, there goes 50 of my hard-earned dollars." A variety of book covers will be available, and for 40 or 45 bucks (depending on your ereader), you get one. This thing is already over-funded, but you'll get a break off the final retail price.
Most Kickstarter projects are just past the concept stage, which makes campaigns for straight prose projects hard to judge. That's one of the reason that literary projects that have strong visual elements tend to do well (comics are famously popular on Kickstarter for this reason). The creators of Parabolis call it a "novelzine," a portmanteau that suggests a combination of the novel's narrative, prose strengths and the visual flexibility and creativity of the magazine. It's about a fantasy other-world, and the bold illustrations look to be a key elements of creating the atmosphere of the book. It looks just plain fantastic, and at 10 bucks for a digital version, a very reasonable chance to take.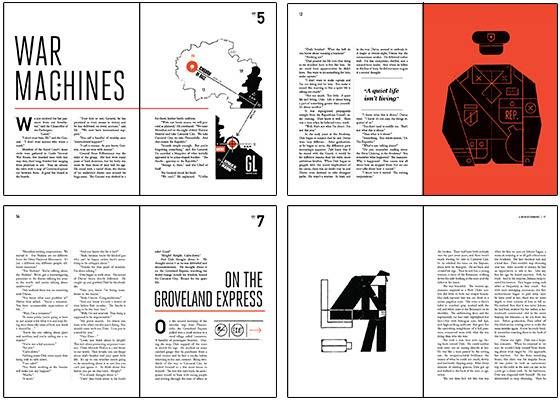 Illustrated dictionaries, encyclopedias, and other compendia are a popular Kickstarter sub-genre, and this one is a particularly strange and striking one. It illustrates one monster for every letter of the alphabet, each done by a different artists. The examples are diverse, and a few of them pretty awesome. This campaign has only a week left and a long way to go, but 20 bucks gets you a PDF of the finished project. Heck, the below imagining of the banshee is worth a coupla bucks itself.
If your appetite for risk is a little lower, go with a known quantity. There's a Zombie in My Treehouse already exists in print form, but the creators want to play with the interactive elements of iBooks and work on a sequel. Looks like good, clean, undead fun to me.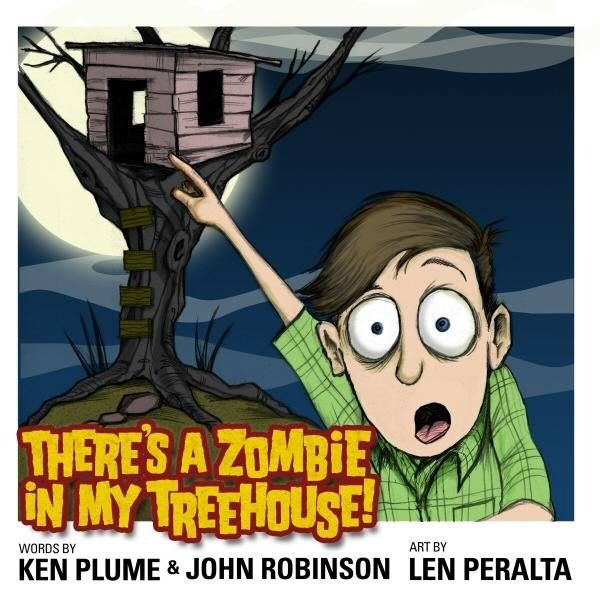 The design projects on Kickstarter blow me away. This one is for an action figure series of characters from world mythology, including several that appear in the literature of antiquity like Athena, Sinbad, and Beowulf. They have one prototype to show off, and it's damn impressive. The figures are pretty good size (8 inches) and will have a full complement of accessories. Who doesn't want one of these of Athena? No one I want to know.