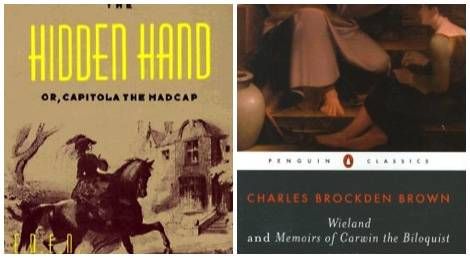 Fiction
5 Bizarre 19th Century American Novels
This content contains affiliate links. When you buy through these links, we may earn an affiliate commission.
I've read a lot of books so far in my time here on Earth, so I can say pretty confidently that there are some novels out there that are so unbelievably wierd/nutty/cuhrazy, you have to pause every twenty pages or so just to stare at a wall and wonder "did I just read that??!"
So when were some of the most bizarre American novels written, you ask? The twentieth century? NOPE. The nineteenth, you guys (for the purposes of this post, the "long" nineteenth century, as they say in academia when things fall a little outside the date boundaries). That was one wacked-out hundred years. I mean, civil war and railroads all over the place and imperialism and financial crises every five seconds and all kinds of new-fangled inventions…people's heads were a-spinnin'. Makes sense that they wrote the following novels:
Wieland: or, The Transformation: An American Tale (1798) by Charles Brockden Brown
I was first introduced to this interesting gentleman's work during my first semester of grad school and DAMN but his stuff is freaky. He has one novel about a yellow fever outbreak, one about a sleepwalker, and a few others. Wieland was based on the true story of a farmer's murder of his entire family because "voices" told him to do it. In Brockden Brown's version, the "voices" are actually all from the same man, a ventriloquist named Carwin who's been hanging around the Wieland estate and stirring up trouble. It's gothic and Poe-ishly dark and this ventriloquist guy is pretty unique.
Pierre: or, The Ambiguities (1852) by Herman Melville
Ambiguous? Nope, nothing ambiguous about how twisted this book is. Like Wieland, it has its gothic elements, it's murder, and its strange haunting vibe. In Pierre, though, you've also got a brother's incestuous feelings for his maybe-perhaps-long-lost-sister. Add to that the main character's failed attempt to write an intelligent novel that is also popular and beloved even by critics (wink wink nod nod, says Melville), and you have a head-spinning read on your hands.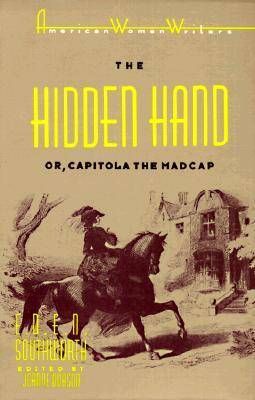 The Hidden Hand, or Capitola the Madcap (1859) by E. D. E. N. Southworth
First published in serial form in the New York Ledger, The Hidden Hand pulls out all the stops, drawing on issues and events that had found a home in the American imagination. One of these is the plight of exiled French families who had fled to America to escape the bloody Revolution. Another is the frightening ease by which people could have relatives, spouses, or children committed to insane asylums. In doing research for a conference paper I was giving on this novel, I found numerous early-19th-century newspaper clippings about the practice of committing someone to the asylum and then taking all of their money. The Hidden Hand was pretty popular in its time.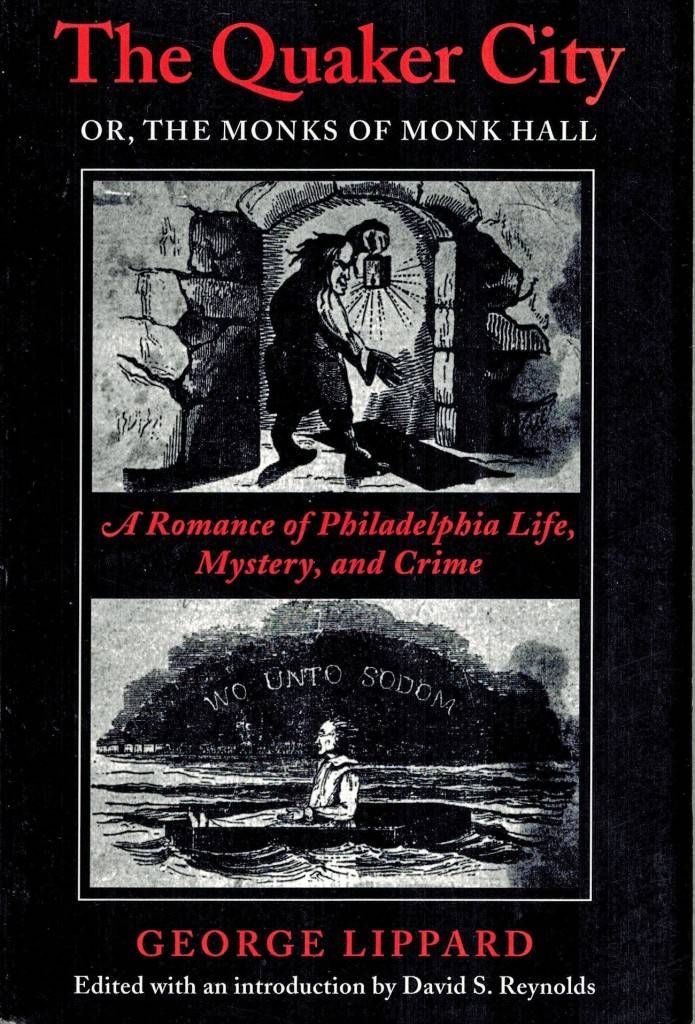 The Quaker City, or, The Monks of Monk Hall (1845) by George Lippard

It's lurid, it's over-the-top (you'll find phrases like "heaving bosoms" and "bright red lips" throughout), and it's based on a true story of seduction and murder. Lippard used this novel as a vehicle to criticize what he saw as the corrupt Philadelphia elite of his time. The Quaker City isn't a book, really, so much as an experience- it's so unbelievably messed up that you just can't look away. I remember coming in to class to discuss it and asking the professor if the book had been written as a joke.
Of One Blood, or The Hidden Self (1902-3) by Pauline Hopkins

More fascinating than freaky, this novel by a prolific African American writer explores theories of a "lost race" in Ethiopia and argues against late-nineteenth and early-twentieth century white American claims of Anglo-Saxon cultural and racial superiority. The head-spinning part comes in when the American doctor (who is black but passes as white) discovers a hidden city with advanced technology. Never mind his research into "volatile magnetism" to bring people back from death, or clandestine marriages, or even references throughout to the popular opera Aida. Let's just say that Of One Blood is quite the adventure.