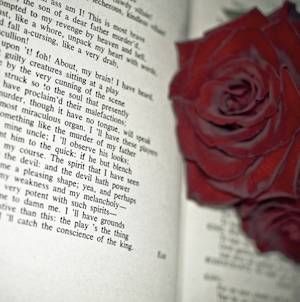 The most romantic moments are often the ones that hit us the hardest, the ones that make us teary-eyed. Romance can be a sad business, and that seems to be one of the reasons that we are so attracted to it. We are willing to be sad for a glimpse at true love or even just a hint that its possible.
Here are five of the most romantic, and, in some cases heart-breaking, love poems to have graced the big screen.
Truly, Madly, Deeply
1990 – Alan Rickman and Juliet Stevenson recite Pablo Neruda's "The Dead Woman"
Four Weddings and a Funeral
1994 – John Hannah recites "Funeral Blues" by W.H. Auden
21 Grams
2003 – Sean Penn recites "The Earth Turned to Bring us Closer" by Eugenio Montejo
Bright Star
2009 – Abbie Cornish recites "Bright star, would I were steadfast as thou art" by John Keats
Il Postino
1994 – Massimo Troisi's character Mario Ruoppolo borrows from the metaphors found in the poetry of the great Pablo Neruda to win the heart of the beautiful Beatrice.
Have a favorite poem that features prominently in one of your favorite movies? I'm always looking for recommendations.
____________________
Book Riot Live is coming! Join us for a two-day event full of books, authors, and an all around good time. It's the convention for book lovers that we've always wanted to attend. So we are doing it ourselves.