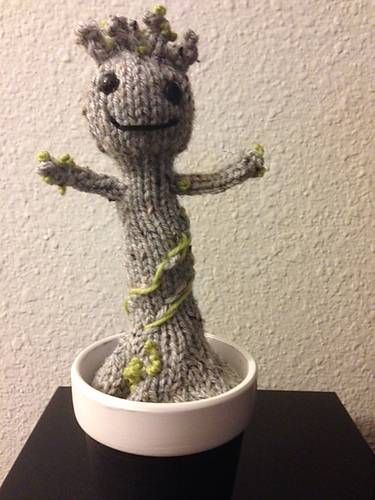 One of my favourite ways to idle away an evening is to spend it browsing Ravelry looking for knitting and crochet projects with which to fill up the chilly winter evenings.
Here are some I have found on recent Internet travels; some are free, others cost a few dollars but I think you'll agree that they are all super cute!
I LOVE these 'Fightin Words' mittens by Annie Watts, I think I am going to make them in a Hulk inspired purple and green colour way for this winter. The pattern costs $6 which is a bargain, imagine the satisfaction you'll feel as you BAM! and POW! your way through life.
This comic strip scarf by Amanda Cortez is so awesome. The pattern is free and it would be the ideal project for an enthusiastic beginner. I'm far too clumsy with my coffee to wear a white scarf but I think this would still look brilliant with the colours reversed.
This decision making die by Andrea Trooperschaf is so much fun. This would make the perfect Christmas present for the comics fan in your life, she includes lots of different charts so you could personalize it to their particular tastes.
These are by far the cutest patterns on my list. Imagine how amazing these little figures would look sitting on the front of your bookshelf. Amalia Samios has designed four little superheroes that for just $6 will melt even the stoniest of hearts.
No list of comics related crafts would be complete without a pattern for how to make your very own knitted Baby Groot. Amber Uphoff's free pattern is just squee worthy and whilst a little bit tricky because of the small size, it would be a fun challenge for someone relatively confident at knitting.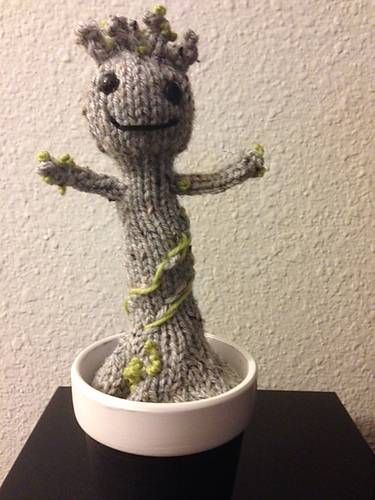 I hope you like these patterns, do you have any favourites saved you could share in the comments?